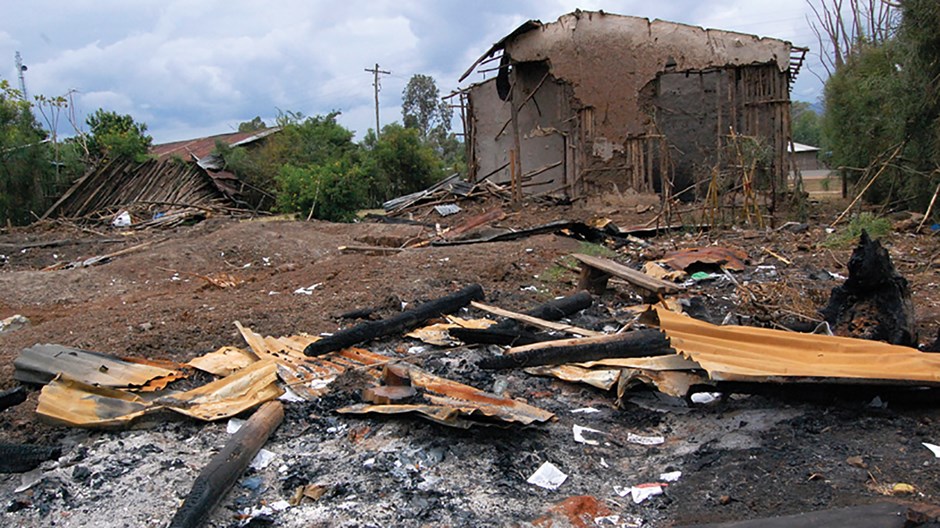 Image: Reuters
Clergy housing lawsuit dismissed
A group represented by atheist Michael Newdow has agreed to dismiss its lawsuit challenging tax-free pastoral housing allowances. A Supreme Court decision earlier this year made it more difficult for taxpayers to protest tax-credit programs. The lawsuit, filed with a Sacramento U.S. district court in October 2009 by Newdow's Freedom From Religion Foundation, alleged that the allowance violated the Establishment Clause of the First Amendment. However, the group never showed that it was directly affected by the allowance.
Pastors protest sentence for lesbian wedding
A United Methodist Church (UMC) pastor in Wisconsin who performed a lesbian wedding ceremony in 2009 was sentenced to a 20-day suspension of ministerial duties. However, Amy DeLong was acquitted of the charge of being an "avowed practicing homosexual," though she is in a registered domestic partnership with another woman. A few days after DeLong's trial, hundreds of UMC clergy in Illinois, New England, Minnesota, and New York pledged to perform same-sex marriages, even though church policy prohibits them.
Hundreds jailed for sectarian violence
ETHIOPIA More than 500 people were sentenced to prison for their roles in a week of violence in early March that left 69 churches burnt to the ground. The attacks, unusual in a country where Christians and Muslims typically coexist peacefully, started after rumors circulated that desecrated Qur'an pages were found at a church site. The 558 people sentenced will serve six-month to 25-year jail terms; 44 were acquitted. Ethiopia's population is 60 percent Christian and 30 percent Muslim.
Law makes thousands of marriages illegal
UGANDA Thousands of couples found their marriages suddenly illegal when the government passed a law restricting legal marriage ceremonies to a list of about 2,000 registered churches. This excluded thousands of churches in the East African nation. Officials with the Uganda Registration Services Bureau said the law should improve record keeping and legal compliance. Currently marriages are sometimes not reported to government officials. Muslims and Christians are concerned that the law overly restricts marriage licenses. Marriages can only be performed indoors, and the registration process took one pastor four years to complete.
Court okays switching religion on IDs
EGYPT The nation's Supreme Administrative Court has ruled that Coptic Christians who reconvert to Christianity can now identify their faith on government IDs without having to go through the courts. Previously Copts had to obtain a court ruling to make an ID change when they reconverted to Christianity from Islam. Copts have been fighting for the verdict since 2004. They say that converts to Islam have a much easier time changing identification.
Conservative Presbyterians ordain women
At its June annual meeting, the Evangelical Presbyterian Church (EPC) voted to allow its congregations to nominate women pastors, even in presbyteries that object to women in ministry on biblical grounds. Three of nine EPC presbyteries in the U.S. had objected to the ordination of women pastors, preventing churches in their presbytery from calling one. With the change, congregations desiring to call a woman pastor in the objecting presbytery can join an adjacent presbytery that permits the ordination of women.*
Court: Church can keep property
Jackson County Circuit Court ruled that one of Kansas City's largest Presbyterian churches can keep its land in a property dispute. The 1,700-member Colonial Presbyterian Church left the PC (USA) for the Evangelical Presbyterian Church after a 927–27 vote last August. Colonial's attempt to separate from Heartland Presbytery escalated to include restraining orders from both parties, formal complaints, a lawsuit, and a countersuit. Judge Justine Del Muro ruled that the PC (USA) Book of Order does not supersede the land title, which Colonial holds. Heartland may still file an appeal.
Churchgoing no longer an admissions plus
UNITED KINGDOM The Church of England will no longer allow its schools to rank potential students for admission based on church participation. The church also told schools to admit more ethnic minorities and immigrants from non-Christian backgrounds. The church's old system awarded points based on family worship attendance and church involvement. Critics said it favored middle-class families, arguing that some parents became more religious in order to ensure school spots for their children.
Turkish leaders smooth way for Christians
TURKEY The recently reelected Muslim prime minister of Turkey is making the country more comfortable for its Christian minority. Recep Tayyip Erdogan has granted Turkish citizenship to a number of young Eastern Orthodox bishops around the world. This makes the bishops eligible for leadership in the Patriarchate of Constantinople, currently run by 71-year-old Patriarch Bartholomew and an aging cohort. Erdogan's government has also allowed Christians to reclaim land they had lost illegally, restored old churches, and criticized ultranationalists responsible for recent violence against Christians.
Minority religious groups legalized
GEORGIA The Georgian Orthodox Church criticized a new law that legalizes minority religious groups, saying it "contradicts the interests of the church and of the country." Eighty-four percent of the country's population is Orthodox Christian. Roman Catholic, Baptist, Apostolic, Muslim, and Jewish groups are now legally recognized.
Prayers for sick require authorization
KAZAKHSTAN The government is prosecuting a pastor for harming a man's health by hypnotizing him. Church members said pastor Yerzhan Ushanov just prayed for Aleksandr Kereyev, who alleges he became ill after Ushanov's so-called hypnosis session. Ushanov faces fines and jail time. Another pastor was fined the equivalent of eight years' salary for praying for a sick woman. The case was eventually overturned, but the pastor has not been reimbursed. Government officials have told pastors they need to apply for Health Ministry authorization before praying for the sick.
State: Secular yet religious
BANGLADESH A new amendment to the Bangladeshi constitution restores secularism as a fundamental principle of the state. At the same time, it allows religion-based politics and reaffirms Islam as the state religion. It also says that the state should protect and develop the cultures of minority races, sects, and communities. Religious parties were allowed for about 30 years in Bangladesh but made illegal in early 2010.
Pastor faces execution
IRAN A house-church pastor could face execution this fall if he does not recant Christianity for Islam. A lower court had sentenced 33-year-old Youcef Nadarkhani to death for apostasy, but the Supreme Court partially retracted that sentence. Instead, it sent Nadarkhani's case back to a lower court to examine what faith he was raised in. His lawyer has been sentenced to nine years in prison for acting against the Muslim regime. This execution would be Iran's first for apostasy since 1990.
Assemblies of God college closes
Bethany University, the first college founded by the Assemblies of God, has closed its doors almost a century after its 1919 founding. Officials at the 500-student school in Scotts Valley, California, had been in talks with private investors, but the plans fell through. Several other colleges, including Southwestern Assemblies of God University in Texas and William Jessup University in California, offered to help Bethany students by waiving application fees and offering scholarships and tuition grants.
* Clarification: In an earlier version, the item on the Evangelical Presbyterian Church did not specify the means by which congregations can now nominate women pastors. This item has been edited for clarity.
Related Elsewhere:
See Christianity Today's news section and liveblog for more news updates.
Have something to add about this? See something we missed? Share your feedback here.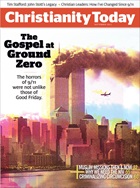 This article is from the September 2011 issue.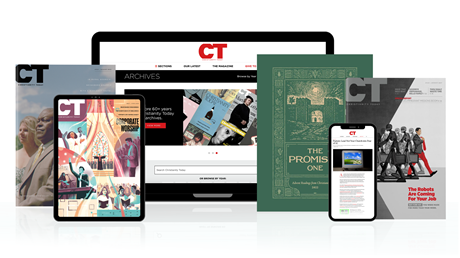 Annual & Monthly subscriptions available.
Print & Digital Issues of CT magazine
Complete access to every article on ChristianityToday.com
Unlimited access to 65+ years of CT's online archives
Member-only special issues
Subscribe
Hundreds Jailed for Sectarian Violence, Turkish Leaders Smooth Way for Christians, & More News
Hundreds Jailed for Sectarian Violence, Turkish ...