The phrase "poverty in America" conjures images of urban blight and plight, but in reality, rural poverty rates are higher than those in metropolitan areas.
According to the U.S. Census Bureau and the U.S. Department of Agriculture, about 16 percent of rural populations (about 8.1 million people) are poor, compared with about 12 percent of urban populations. Children fare worse: In urban areas of 1 million or more residents, 16 percent of children fall below the poverty line, compared with as many as 27 percent in some rural areas.
More than one in five poor children in America live in a rural area, but when media or policymakers discuss poverty, they usually talk about the city. When the Communication Consortium Media Center examined more than 1,400 newspaper articles on federal welfare reform several years ago, not one article dealt with the issue in rural areas.
William P. O'Hare, a fellow at the University of New Hampshire's Carsey Institute, which conducts policy research on vulnerable children and families, wrote in a 2009 study that "in recent decades … rural poverty has been overshadowed by the plight of the 'urban underclass.'?" In the same study, The Forgotten Fifth: Child Poverty in Rural America, O'Hare noted that unlike urban poverty, rural poverty has many guises, including "impoverished rural hollows in the Appalachian Mountains, former sharecroppers' shacks in the Mississippi Delta, desolate Indian reservations on the Great Plains, and emerging colonias along the Rio Grande. The lack of a single image of rural poverty makes it more difficult to describe and discuss it."
It also makes it more difficult to find solutions. In rural counties, there is typically little work available. Steel mills and other manufacturing plants have been shutting down for decades, and natural resources (ores, forests) are depleted. Dated images of rural folks raising their own crops and livestock have mostly disappeared; 94 percent of today's rural labor force is engaged in work other than farming—that is, when they can find work. Jobs have moved from agriculture, mining, and forestry to low-skill manufacturing and the service sector, areas that are deficient in rural regions.
'The lack of a single image of rural poverty makes it more difficult to describe and discuss it.' &mdash William O'Hare
"In urban/suburban poverty there are 1,000 people per square mile," says Romanita Hairston, vice president of U.S. programs at World Vision. "People bring resources—housing, health care, and increased density for social support services. In a rural area that's less densely populated, you get the opposite effect."
Scott Allard, an expert on social welfare policy and poverty at the University of Chicago, says that "while the experience of being poor is largely the same in both suburban and rural areas—people struggle to put food on the table or pay bills—it also tends to be deeper and more extreme in rural areas."
Logistically, the rural poor have far fewer prospects, says Allard. "They have to commute great distances to find a job. Many don't have cars, and there is no public transportation. Because the distance is difficult and there are far fewer job opportunities, they face an opportunity deficit."
Rural flight is also an issue. Many young adults, unable to find jobs or concerned about future opportunities, have fled to cities and suburbs. Left in their wake are communities with a disproportionately aging population. Health care demands rise, property values plummet, schools have trouble finding good teachers, and the cycle continues and even worsens.
Nonprofit organizations—such as the Big Reach Center of Hope—help as much as they can, but as Allard observes, "There are much fewer and smaller nonprofits in rural areas because there aren't a lot of wealthy people or organizations around. And local government tends to be poorly resourced."
Hairston believes President Obama's stimulus package helped some rural poor in the short term, but says the government cannot ultimately solve poverty—which she believes will only worsen without intervention from non-governmental sources and systems.
"If we are not careful," she says, "we will have a developing nation inside a developed nation. It will take multiple sectors responding to fix it, but not the government. The government should stimulate social services but not be a long-term solution. This is not a country that is meant to live with government intervention for long; our economic foundation is not built on that principle.
"There is a free market solution: We need the nonprofit world—and the church—to come around and help."
Related Elsewhere:
This story accompanies "A God-Sized Food Bank."
See other Missions & Ministry articles from Christianity Today.
Previous articles on food ministry include:
Let People Shop | Food pantries feed more, waste less with client choice. (November 23, 2010)
'Hunger Can Be Conquered'  | And, says former Wall Street Journal reporter Roger Thurow, churches have a crucial role to play. (February 24, 2010)
A Run on a Different Sort of Bank | Food banks are making do with kumquats, pomegranates and artichokes. (March 23, 2008)
Have something to add about this? See something we missed? Share your feedback here.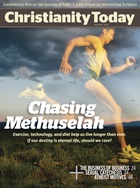 This article is from the January 2011 issue.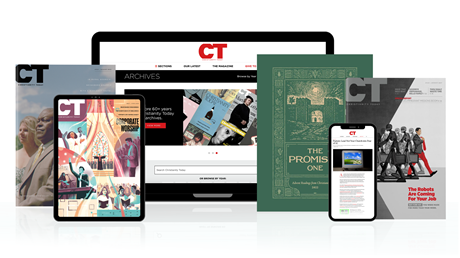 Subscribe to Christianity Today and get access to this article plus 65+ years of archives.
Home delivery of CT magazine
Complete access to articles on ChristianityToday.com
Over 120 years of magazine archives plus full access to all of CT's online archives
Subscribe Now
A Developing Nation Inside the U.S.
A Developing Nation Inside the U.S.