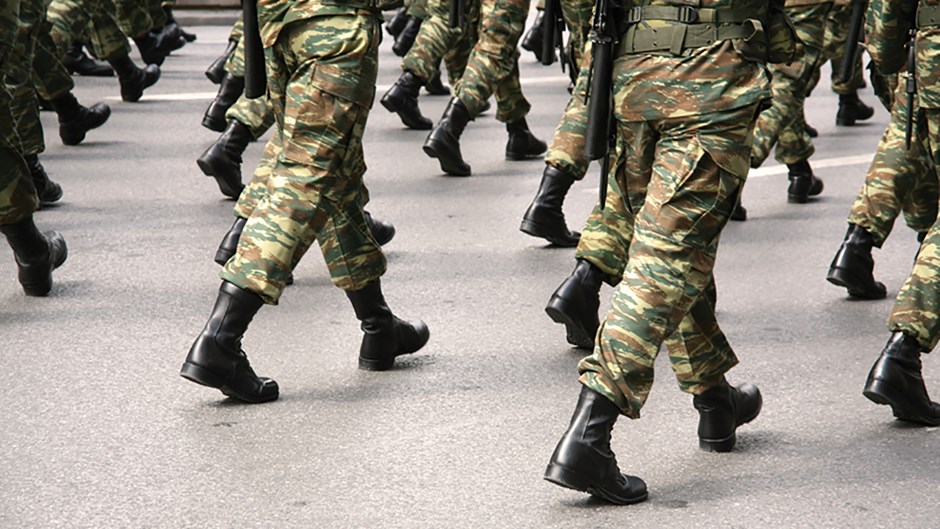 Image: iStock
If you have survived a Marine Corps boot camp, read no further. If not, this article is for you.
Over the years I've grown concerned about Christians—especially younger ones—who express little interest in the basic doctrines of the faith. They don't want to appear to be dogmatic or judgmental. I can understand why; after all, as Gabe Lyons and David Kinnaman pointed out in unChristian, we older evangelicals have often come across that way. But our failures do not alter the fact that understanding and living by these doctrines are essential to, well, being Christians.
An aversion to doctrine caused some thoroughly orthodox young evangelicals to decline to sign the Manhattan Declaration (which defends human life, traditional marriage, and religious liberty), even though the document is rooted in Scripture. As one young evangelical explained to me, "We don't like dogmatic statements that a lot of people have to sign." What about the Nicene Creed or the Westminster Confession of Faith?
So I was delighted recently to visit a 31-year-old evangelical who understood my concern. Like me, this young man, Donovan Campbell, was a former Marine Corps officer. He has written a gripping book, Joker One, about his experiences in Iraq as a platoon commander. I asked him about younger evangelicals who believe that we oldsters aren't being sensitive enough to their concerns. "Can you imagine," he asked, "what would happen if a scruffy young recruit were to tell his Marine drill instructor at Parris Island that he ought to be more sensitive to his needs?"
We both chuckled, knowing what would happen to the poor recruit. If he survived, he'd be doing 100 pushups a day for weeks.
The Marine Corps is legendary for building character and boasting, perhaps justifiably, that it produces the finest warriors in the world. What's the secret? For 230 years, the corps has fought every kind of war and learned bitter, bloody lessons. But its troops have learned the principles for succeeding in combat and bringing your men back with you. And the Marines live by them—they are enshrined in every manual and training exercise. As Campbell points out, there's the Marine way and the wrong way.
The psychology of boot camp is instructive. The first six weeks are spent—figuratively speak-ing, mostly—beating out of recruits every habit, attitude, and preconceived notion about life and the world. You are told you are worthless and are "not a special snowflake," as Campbell says. You are now part of the Marine Corps and will do what the drill instructor says. Period.
After the drill instructors get rid of the old man—there's a good analogy—the instruction changes dramatically. They now tell you that you're a marine and can achieve anything if you live by the rules. Though it was half a century ago, I vividly remember what it meant to be a marine. I found confidence in myself that I'd never had before. But I also learned that the man next to me had my back. And I had his. We could trust each other with our lives. There was camaraderie, indeed a fellowship, unlike anything I've known since.
This is what becoming a Christian means. We put off the old man, get rid of the old habits, and embrace a new set of beliefs and standards defined in Scripture and lived out over 2,000 years. Just like the Marine Corps, the church has learned what works and what doesn't, what is right and what is wrong. And the goal of Christian discipleship is to conform to the truths of the Christian faith, just as a marine has to conform to the truths of the corps.
Come to think of it, isn't the church today in a far more serious battle than any the Marines have fought? Aren't we called to make disciples who will advance the kingdom of God in an extremely hostile world? Haven't we inherited 2,000 years of very hard-earned lessons?
The more I've thought about the parallels, the more I am convinced that we have failed younger evangelicals and new believers generally. We have told them or at least implied that they can live happily ever after, that Christianity is all about what's good for them—not necessarily about what is true. Things just go better with Jesus.
If we want to see revival in the church, we need to be at least as serious as the Marines are about preparing men and women for battle. Perhaps we ought to rethink Sunday school, dust off the catechisms, and start teaching the Bible and theology to our young people again. If the theologically attuned young Reformed crowd is any indication, they can handle it. But it's not just for Calvinists. Every successful Christian movement has embraced ways to effectively pass on the faith entrusted to the saints once for all.
The church is looking for a few good men and women. Is anyone ready to enlist?
Related Elsewhere:
Previous columns by Charles Colson are available on our website, including:
The Lost Art of Commitment | Why we're afraid of it, and why we shouldn't be. (August 4, 2010)
Who Are Americans? | What Christians contribute to the search for a national identity. (June 21, 2010)
Doctrine Bears Repeating | Evangelicals need to brush up on basic Christian teachings. (March 24, 2009)
Have something to add about this? See something we missed? Share your feedback here.
Contra Mundum
Charles Colson was the founder of Prison Fellowship Ministries, an outreach to convicts, victims of crime, and justice officers. Colson, who converted to Christianity before he was indicted on Watergate-related charges, became one of evangelicalism's most influential voices. His books included Born Again and How Now Shall We Live? A Christianity Today columnist since 1985, Colson died in 2012.
Timothy George is the dean of Beeson Divinity School at Samford University and a member of Christianity Today's Editorial Council. His books include Reading Scripture with the Reformers and Is the Father of Jesus the God of Muhammad? Like Colson, George has been heavily involved in the Evangelicals and Catholics Together discussions. George began cowriting "Contra Mundum" with Colson in 2011.
Previous Contra Mundum Columns: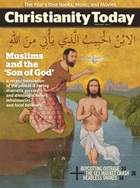 This article is from the February 2011 issue.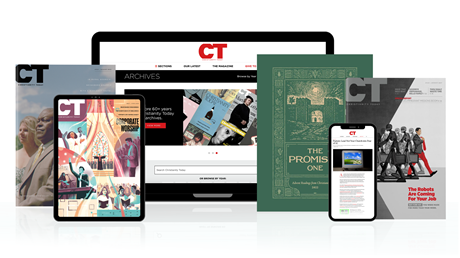 Annual & Monthly subscriptions available.
Print & Digital Issues of CT magazine
Complete access to every article on ChristianityToday.com
Unlimited access to 65+ years of CT's online archives
Member-only special issues
Subscribe
Doctrinal Boot Camp
Doctrinal Boot Camp