The North Carolina General Assembly is reviewing its policies on guest chaplains after Winston-Salem pastor Ron Baity was told he could not pray in Jesus' name. Meanwhile, the group Atheists of Florida is suing the City of Lakeland over its opening invocations "in Jesus' name." Several governmental bodies around the country are facing similar fights.
"The Christian faith demands that we pray in the name of Jesus. A prayer has to have an address, just like a letter has to have an address. Jesus said in John 14:13 that 'whatsoever you shall ask in my name, that will I do.' … The apostle Paul writing to Timothy in 1 Timothy 2 said that there is one mediator between God and man: the man Christ Jesus.
One of the great tragedies of the hour is that people have the idea that they can just throw a prayer up and God's obligated to answer the prayer. God has a prescribed manner of approach. That manner of approach is through his son, Jesus Christ."
Ron Baity, pastor, Berean Baptist Church
"There is unequivocal demand that Christians not be ashamed of the Son of Man. So we can't disguise that aspect of who we are; and really, if the government wants to integrate religion into its processes — there's no such thing as generic prayer. It's not superstition, it's not magic — it's talking to God. I don't think we can be asked to set aside our Christian distinctives, because then it's not really prayer. We're just sort of window-dressing, moral and theological window-dressing for the function of the state, and I think that does harm to the mission of the church. On the flip side, Christians should do whatever they need to do to demonstrate the lordship, supremacy, and uniqueness of Christ. And if that's unacceptable in whatever public function it is, then Christians should respectfully bow out."
Tyler Wigg-Stevenson, author, Brand Jesus
"In public praying, I think Christians attempt to be as hospitable as they can, knowing there are people from other faiths there. On the other hand, we pray in Jesus' name, whether we mention Jesus or not. So whether Jesus' name is mentioned, we do have to pray in Jesus' name. That would mean when I pray a public prayer, I want to sound like a Christian, and I'm not offended if somebody comes up and says 'Gee, that was a Christian prayer.' I think, 'Well, you know I'm a Christian.'"
William Willimon, bishop, North Alabama conference of the United Methodist Church
"We pray to God, and the God we pray to is the Father, Son, and Holy Spirit, and we know God as the Father, Son, and Holy Spirit because Jesus is the Son of God. So prayer must be directed to the appropriate subject. That means we pray not to some vague God but to the Father of Jesus Christ. So prayer is appropriately Christocentric, since it's to God."
Stanley Hauerwas, professor of theological ethics, Duke Divinity School
"Christians always pray in Jesus' name, because that's the only way we pray. That is to say, from a biblical perspective, to pray in Jesus' name is to pray in his authority seeking his agenda and purpose. That doesn't have anything to do with whether we say the words 'in Jesus' name' at the end of our prayer or not. In fact, when Jesus taught his disciples to pray, in what we call the Lord's prayer, he didn't teach us to pray saying 'in Jesus' name' or 'in my name' at the end of the prayer. That's a fine tradition for us, because it reminds us that we are in fact praying in Jesus name, but whether or not we say those words has nothing to do with whether we're actually praying in Jesus' name or not."
Mark D. Roberts, senior director, Laity Lodge
"In the controversies over legislative prayer, Christians should be especially mindful to pray in a way that does not tend to associate the government with a particular religious perspective. Current controversies over legislative prayer come out of using a government forum to push a particular type of prayer. That pushes the boundaries of constitutional law and threatens to send the message that the government is a proper forum for pursuing particular matters of faith."
Hollyn Hollman, general counsel, Baptist Joint Committee for Religious Liberty
"Praying in the name of Jesus doesn't necessarily make the prayer work or get the e-mail faster to God; it does very little other than declare who I am and with what relationship I bring this prayer. … I don't think it's a simple thing. And I don't think it has to do with courage. On the other hand, I think it has to do with what we are to be: uniquely, profoundly sensitive to the people around us. Not that we are not Christian then; we know what we are. But sometimes you tear relationships apart."
Walter Wangerin, Jr.
"When Christians happen to be in settings where they're not gathered together specifically as Christians — for instance, on the floor of the House of Representatives — then I think they should not pray in Jesus' name. In that kind of setting, while I'm sure that it's quite possible to offer sincere prayer in Jesus' name, I think the temptation to offer that kind of prayer for insincere reasons is far too great to make it legitimate. The fact is that in certain parts of the country, in certain very large parts of the country, to very large numbers of Americans, a politician praying explicitly in Jesus' name is like, 'Oh, hey, I'm going to vote for that guy because he prays in Jesus' name.' … It can end up devolving into almost a logo."
Jonathan Malesic, author, Secret Faith in the Public Square: An Argument for Christian Identity
Related Elsewhere:
Previous Christianity Today articles on public prayer include:
Supreme Court Declines Case of Praying Football Coach | The U.S. Supreme Court has turned down an appeal from a high school football coach who was banned from bowing his head during student-led team prayers. (March 3, 2009)
Rick Warren's Inaugural Invocation | Let us pray. (January 20, 2009)
Watch that Invocation | Prayer in Jesus' name forbidden in California legislative meetings (August 1, 2003)
Praying to Jesus at government meetings | Why it's not a good thing, even for Christians. (June 20, 2008)
Previous topics for discussion included whether Christians have a responsibility to have children, whether churches should increase their 2011 operating budgets, a Protestant-less Supreme Court, Mother's Day worship, incorporating churches, whether evangelicals are doing a good job at racial integration, whether Christians should leave the American Medical Association, the most significant change in Christianity over the past decade, whether the Supreme Court should rule that memorial crosses are secular, multisite campuses vs. church plants, and whether Christians should fast during Ramadan with Muslims.
Have something to add about this? See something we missed? Share your feedback here.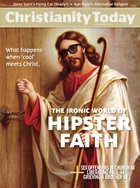 This article is from the September 2010 issue.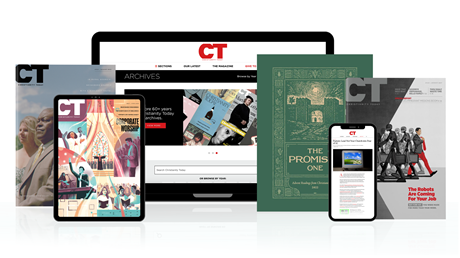 Annual & Monthly subscriptions available.
Print & Digital Issues of CT magazine
Complete access to every article on ChristianityToday.com
Unlimited access to 65+ years of CT's online archives
Member-only special issues
Subscribe
In Jesus' Name
In Jesus' Name