Warning to Baptists: fighting words to follow, including "creeds," "confessions," and "individual vs. congregational authority."
The subject of long-standing debates in Baptist circles is gaining renewed attention as the North Carolina chapter of the Cooperative Baptist Fellowship (CBF) revises its foundational statement.
CBF is a national alliance of 1,900 moderate Baptist congregations that broke from the Southern Baptist Convention (SBC) in 1991, in part because of concerns that the SBC was becoming too authoritative—"too creedal" and "too Catholic," as some complained.
In a section titled "Priesthood of All Believers," CBF North Carolina currently affirms "the freedom and right of every Christian to interpret and apply Scripture under the leadership of the Holy Spirit" without creeds or clergy control. The revision replaces that section with this: "We confess that the Christian faith is best understood and experienced within the community of God's people who are called to be priests to one another …."
"The debate is [preferring] emphasis on the community or the individual," said Tony Cartledge, associate professor of Old Testament at Campbell University Divinity School. "Traditionalists dislike any thought of a magisterium-like body setting doctrinal standards … while those who favor a more 'Bapto-Catholic' approach appear to fear hyper-individualism."
The new statement includes the Apostles' Creed, an early statement of Christian belief used for liturgical and teaching purposes. "It is included not as a matter of coercion or discipline, but as a way for [us] to express [our] connection with Christians throughout the ages," said Larry Hovis, CBF North Carolina's executive coordinator.
But critics such as Bruce Prescott, executive director of Mainstream Oklahoma Baptists, say the proposal attempts to enforce a level of uniformity that moderates rejected when they left the SBC. "Their efforts … have a lighter touch than the fundamentalists'," he said. "Nevertheless, their emphasis on community is designed to set parameters on liberty of conscience."
The revision is being discussed at statewide meetings through November, and it's unclear whether it will be adopted. "The exchanges on the Web have become quite heated," said Bill Leonard, a leading Baptist historian at Wake Forest University School of Divinity.
Leonard, who jokes that he already has "too many T-shirts from Baptist battles as it is," said the discussion illustrates the "creative yet volatile tension that always exists between the lone believer and the congregation of believers.
"Baptists are at their best when they find ways to live with that tension," he added. "The Baptist system itself makes maintaining that balance very messy."
Related Elsewhere:
Previous Christianity Today articles covering the Cooperative Baptist Fellowship include:
Weblog: Southern Baptists No Longer In, Nor Of, World Alliance | A Southern Baptist committee said the BWA had taken anti-American stances, had become tolerant of liberal theology, and had wrongly accepted the Cooperative Baptist Fellowship, an American group that has been critical of the Southern Baptist Convention. (June 1, 2004)
Baptist Alliance Stung by SBC Cuts | Southern Baptist Convention trims funds to Baptist World Alliance. (May 1, 2003)
Cooperative Baptists Reject Formal Break with SBC | Delegates of the Cooperative Baptist Fellowship (CBF) have soundly defeated a resolution to separate formally from the Southern Baptist Convention (SBC) in order to form their own denomination. (August 12, 1996)
SBC Refuses Funding from Moderates | Deepening the rift between moderate and conservative Southern Baptists, the Southern Baptist Convention (SBC) has directed its agencies and institutions to refuse funds channeled through the Cooperative Baptist Fellowship (CBF). (July 18, 1994)
Have something to add about this? See something we missed? Share your feedback here.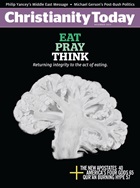 This article is from the November 2010 issue.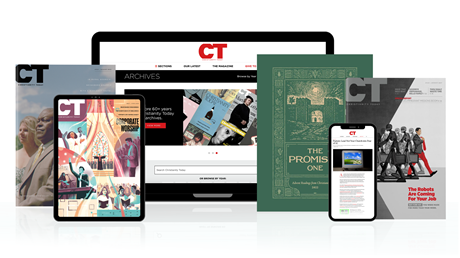 Annual & Monthly subscriptions available.
Print & Digital Issues of CT magazine
Complete access to every article on ChristianityToday.com
Unlimited access to 65+ years of CT's online archives
Member-only special issues
Subscribe
Challenging Individualism
Challenging Individualism