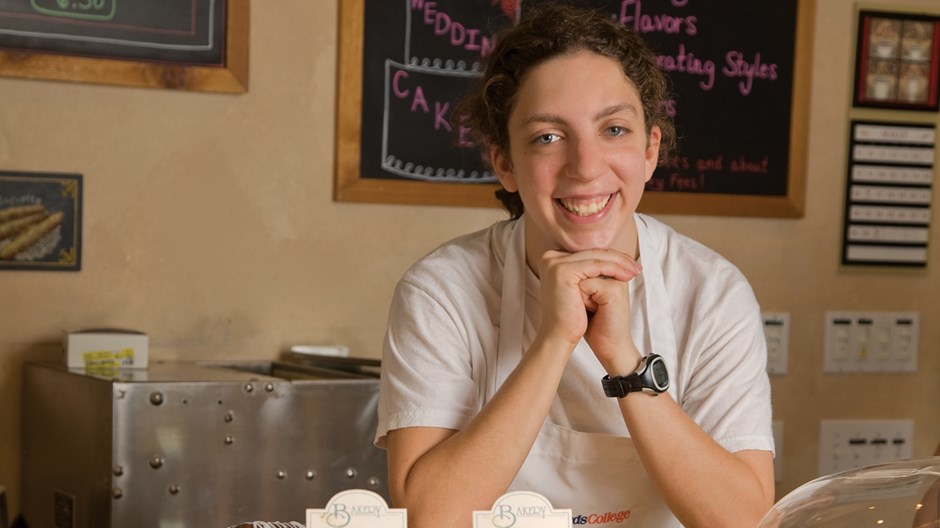 Image: John Glembin
Russ Kinkade holds up a pen. If it were broken, he says, he would toss it. "So if you objectify people and see they are broken, then it makes logical sense that you would discard them," concludes Kinkade, executive vice president of Shepherds Ministries.
Located south of Milwaukee, the nonprofit Christian organization has 53 years of experience in overcoming the perception that people with disabilities have little to contribute to society and thus can be discarded.
In 2008, the ministry launched Shepherds College, the nation's first faith-based residential college exclusively for students with intellectual disabilities. At the end of the current academic year, Shepherds, a three-year program, will graduate its first class.
Intellectual disabilities include autism, Down syndrome, brain injury, or other developmental complications. Students at Shepherds have mild to moderate disabilities and are typically at a third-grade or higher academic level. In the U.S., about seven million people have an intellectual disability, affecting about one in ten families.
A few miles from campus, third-year student Gloria Pavuk is baking her way toward a bright future in culinary arts. In the Country Rose Bakery kitchen, Pavuk works as an intern with customers as well as kitchen staff. On the day Christianity Today visited, a hefty batch of banana bread was headed for the oven.
Country Rose owner Rose Laketa describes Pavuk as a quick learner. "She can pretty much do whatever she wants to do," Laketa says. "She could very possibly run her own business because of how she picks up so quickly." Twenty-six students ages 18 to 34 are currently enrolled at Shepherds, and Pavuk is one of five students in their final year.
Pavuk was drawn to the college because of its distinctive combination of academic and vocational education in a Christian residential environment.
"When I came here," says Pavuk, "my faith really grew because of all the support, both emotionally and spiritually."
"The value of a human being is not about their capacity to function. They have intrinsic value that has nothing to do with function," Kinkade told CT. "Your worth as a human being is essential, but your functions will vary."
Shepherds College is at the leading edge of a new crop of national programs that provide innovative education and vocational training to high-school graduates with intellectual disabilities.
Reality Check At Age 22
In 1957, the year Shepherds Ministries began at a Baptist church in Milwaukee, people with intellectual disabilities faced systemic discrimination in education, medical care, employment, and housing, and were frequently institutionalized for life.
'The value of a human being is not about their capacity to function. They have intrinsic value that has nothing to do with function.' — Russ Kinkade, Shepherds Ministries
But during the following decades, a number of federal laws were passed to help rectify the situation, including the Education for All Handicapped Children Act (1975), now the Individuals with Disabilities Education Act, and the Americans with Disabilities Act (1990). The laws created programs for preschoolers with disabilities and individualized education plans, and mainstreamed students with disabilities into classrooms through high school or until they reach age 22.
Then the students face a crunch. Debra Hart, educational coordinator at the Institute for Community Inclusion, a Boston-based nonprofit, says for the past 35 years, students with disabilities have grown up as members of their communities. Like their peers, they dream of going to college, getting a job, and living on their own. But, as Hart wrote in a 2006 report, "Of all students with disabilities, those with intellectual disabilities have the poorest post-school outcomes."
Bill Amstutz, president of Shepherds Ministries, notes that young adults with disabilities may look for 10 years before finding a job-training program or receiving government financial support through Social Security. In the meantime, Amstutz says, many are stuck living with their parents, unable to make a clear transition to adulthood. During this time, students' social skills may regress as they become more isolated from peers.
Postsecondary education programs like Shepherds want to help young adults make that transition. At last count, 250 such programs exist throughout the U.S., with 25 more launching this fall.
Hart says three types of programs are available:
The inclusive individual support model, wherein students attend regular academic classes with peers and receive individual support, such as meeting with a tutor.
The hybrid model, wherein students take classes on life skills as well as attend academic classes with students who do not have disabilities.
The substantially separate model, wherein programs and classes are only for students with intellectual disabilities, who learn vocational and social skills.
Shepherds College most closely identifies with the substantially separate model. By their second year, Shepherds students select either culinary arts or horticulture as a major. In their third year, they add internships to their class schedule.
Classes emphasize practical skills and spiritual disciplines. Students learn computer skills and how to manage personal finances. They also discuss the Bible and pray together. Students are not required to be Christians, but a great many are or become Christians while there.
Shepherds employs 12 teachers and 8 staff, some of whom were trained by Gary Meers, who teaches career planning for people with disabilities at the University of Nebraska-Lincoln's Department of Special Education. Although studies have yet to determine which type of program is most effective, Meers likes the amount of independence Shepherds College provides, in that "students identify for themselves what works."
Congress recently approved $11 million toward a grant for postsecondary education programs for intellectually disabled students. Unemployment is high among adults with disabilities. In 2009, 19 percent of all adults with any kind of disability earned a paycheck, compared with 64.5 percent of Americans without a disability. Various national studies show that graduates of postsecondary education programs have higher employment rates and earn higher incomes, Hart says.
Beyond Charity Care
As Christian leaders have expanded programs for people with disabilities, they have moved beyond civil rights advocacy to focusing on personal growth and development.
Brian Meyers, a third-year classmate of Pavuk's, is an example. Meyers was raised in a Christian home where his parents provided many opportunities for him. But there was something missing, says Brian's mother, Carolyn Meyers: "There's one thing we could never provide for him, and that's independence from us."
Shepherds provided Meyers that opportunity. President Amstutz developed a concept he calls Appropriate Independence (Ai). "We do want the students reaching their highest God-given potential, but we want it to be done appropriately." According to Kinkade, as outlined in the document "Appropriate Independence: Potential Realized," that means "supported self-sufficiency that is aligned with the strengths of each individual and guided by Christian values," including, "God has designed each person on purpose and for a purpose"; "God has created people as individuals, for a community"; "the purpose is to train for life"; and "the goal is to empower individuals to serve."
This year, Shepherds College started Ai2 groups led by students like Meyers and Pavuk. The groups meet on Friday nights to fellowship and support one another spiritually and emotionally. while Shepherds staff supervise the groups, the goal is for students to take the lead. Tracy Terrill, the college's director, says, "We aren't going to accomplish Appropriate Independence during their three years that they're with us, but we hope to have them on that path."
Meyers has seen his gifts grow through classes and volunteering as a resident assistant in the first-year men's housing. Meyers frequently prays with Shepherds residents and fellow students. Because of an apologetics class at Shepherds, he says, he was better able to explain the gospel to an atheist he met on an outing.
Leaning forward intensely, Meyers references Scripture constantly and describes some of the excitement that comes with sharing his faith. "Each time it happens, it's hard to sleep at night," Meyers says, because after someone comes to Christ, Christians want—like the angels—to rejoice with every new believer.
Being a leader is challenging, says Meyers, but helping others become leaders is worth it. "That's what a good leader does. He learns it. He shows it. And he teaches it."
Shepherds College is in the process of receiving accreditation. Once earned, accreditation will allow students to receive financial aid and state funding. (Annual tuition and room and board at Shepherds is currently $30,125.)
Accreditation, in turn, would attract more students; the school would like to have 50 students by year five. And as the college grows, administrators hope to add more majors.
Meers at the University of Nebraska-Lincoln has examined many different educational facilities for disabled individuals and recognizes what works. Shepherds College, Meers said, has developed an effective and sustainable model.
Each student who graduates this spring will be assigned a life coach, who will check in regularly as the student transitions into a new, independent life.
Pavuk says she wants to be a cake decorator at a bakery upon graduating. She adds, "After I've gained a lot of experience in the bakery business, I want to open up my own business."
Meyers is considering lots of opportunities. He likes horticulture but also enjoys volunteering at the fire department in his hometown in Missouri. He's also interested in a ministry position with his parents at New Tribes Mission or continuing at Shepherds College as a residential staff member. "I just try to leave it at God's feet, because that's the best place to leave all your plans."
Elissa Cooper is Christianity Today's editorial assistant.
Related Elsewhere:
More information about Shepherds Ministries can be found on its website.
Previous Christianity Today articles on disability include:
Do You Hear What I Hear? | The deaf are virtually an 'unreached people group,' but an Illinois ministry is remedying that one video at a time. (April 8, 2010)
I Want to Be Accepted As I Am, But I'll Take a Cure Too| Why we should consider correcting disabilities. (February 15, 2010)
Considering 'Curing' Down Syndrome with Caution| Why we shouldn't be too quick to think disabilities need correcting. (February 12, 2010)
Welcome the Exceptional| Churches that embrace people with disabilities do more than they imagine. (January 4, 2010)
Have something to add about this? See something we missed? Share your feedback here.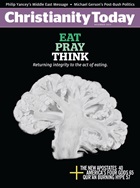 This article is from the November 2010 issue.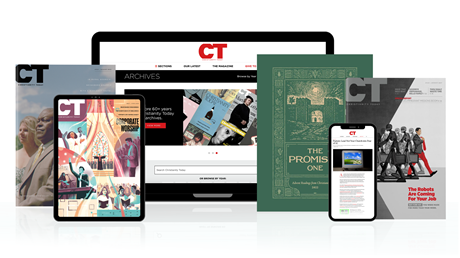 Annual & Monthly subscriptions available.
Print & Digital Issues of CT magazine
Complete access to every article on ChristianityToday.com
Unlimited access to 65+ years of CT's online archives
Member-only special issues
Subscribe
Why Not College for the Disabled?
Why Not College for the Disabled?