For 72 hours last fall, FBI agents and local police targeted truck stops, casinos, night clubs, and adult entertainment spots in 36 American cities to rescue teenagers being trafficked for sex.
During the October raids, law enforcement rescued 52 minors (children under age 18) trafficked into either prostitution or adult entertainment. Nearly 700 people, including 60 pimps, were charged. Since June 2003, the task force has recovered 886 minors from the sex industry. The raids have resulted in 510 convictions and $3.1 million in property seizures.
Despite these victories, new research indicates that the sex-trafficking problem in the United States is more widespread and more severe than previously thought.
Shared Hope International, a Christian anti-trafficking nonprofit group founded by former Congresswoman Linda Smith in 1998, received a federal grant to survey domestic sex trafficking of minors. The survey found that many sex-trafficking victims were being misidentified and wrongly prosecuted as criminals. In some cases, the survey found, children as young as 9 years old were being sold for sex by parents or boyfriends in exchange for illicit drugs. Organized crime networks are now using sex trafficking because the risk of prosecution is so low. The survey determined that a high percentage of teens rescued from trafficking return to the system due to the strong bonds they form with their pimps.
"Most Americans do not realize that child trafficking is a major problem on Main Street USA," said Ernie Allen, president of the National Center for Missing and Exploited Children, at a February congressional hearing. "These kids are victims. This is 21st-century slavery."
Researchers estimate that between 100,000 and 300,000 American children are trafficked within the U.S. each year. There is credible evidence, based on arrest statistics and field research, that sex trafficking is getting worse and that U.S. children under age 18 compose the largest segment of trafficking victims in the U.S.
Experts note that one of the greatest unmet needs is effective, long-term treatment for survivors. In one horrific case, authorities mistakenly released a teen victim into the custody of her pimp, who immediately put her back to work.
In recent years, a handful of Christian activists, mostly volunteers, have moved beyond advocacy and legislation, fighting for better enforcement of existing anti-trafficking laws. They play an active role in helping victims leave the commercial sex industry.
Long-term treatment for trafficking survivors—which for some victims takes many years—is where many Christians are also focusing their energy. Late last year, one of the newest residential facilities, located in Asheville, North Carolina, granted Christianity Today access to its group home.
Most residential homes for trafficking survivors are secular and draw upon the larger community for volunteers. But Hope House is distinct for being faith-based, running entirely on charitable giving and Christian volunteers.
Still a Kid
Beads and jewelry-making tools litter the dining room table of a well-furnished home in North Carolina. A side table holds finished pieces made by "Jordan," a 15-year-old girl who lives at Hope House. The seemingly commonplace scene is anything but. Fewer than 50 beds are available in the country for teens escaping sex trafficking, and Hope House has room for no more than five girls. As a teenage survivor of domestic sex trafficking, Jordan has defied the odds.
A chronic runaway, Jordan was drawn into trafficking by her much older "boyfriend," who lured her with shelter, food, and affection. He even called her his fiance. But weeks after they met, he forced Jordan, then 14, into prostitution. She was beaten frequently by family members of her pimp and had a miscarriage as a result. Eventually, she was arrested and thrown into jail, where an agency that works with sexually exploited teens found her and helped place her at Hope House.
International human trafficking often involves crossing a national border. But under U.S. federal law, trafficking is defined as "the recruitment, harboring, transportation, provision, or obtaining [of] a person for the purpose of a commercial sex act where such an act is induced by force, fraud, or coercion, or in which the person induced to perform such act has not attained 18 years of age."
Thus, any child younger than 18 involved in forced commercial sex acts is being trafficked, since the child is below the age of consent, even though the age of consent in most states is 16. Pimps are well aware of the age-of-consent laws and frequently provide counterfeit identification to prostituted children, who are coached to lie about their age.
Pimps also use extreme forms of mind control to force children to take part in sexual activity day after day. Police say repeated rape, beatings, isolation, branding with tattoos, and death threats are some ways pimps maintain their control. Over time these techniques create extreme dependence and form what experts call a "trauma bond." Such bonds are likened to the Stockholm syndrome, in which a traumatized hostage assumes the perspective of the kidnapper in order to survive.
"Some girls are locked in and can't leave, and some girls can go out in the streets. But they are scared to death," Emily Fitchpatrick, founder of Hope House, told CT.
When Jordan first came to Hope House, she put up a tough front. Only slowly did she begin to share more of her life. Today she regularly journals and meets with a Christian counselor but still has nightmares about her past.
"She's still a kid," Fitchpatrick says, "but the things she's been through are some things even adults don't go through."
Survivors of sex trafficking are not required to enter residential treatment. Before Jordan arrived, another resident stayed only three weeks. Five other girls were supposed to come but backed out. "It's such a challenge to even get them to treatment," Fitchpatrick says.
Support Networks Expand
Hope House is a project of On Eagles Wings, a ministry to hurting women founded by Fitchpatrick in 2007. After a rowdy adolescence involving alcohol, drugs, and sex, Fitchpatrick gave her life to the Lord and was given the idea for a ministry geared toward women. For years she prayed and waited for direction on the ministry's focus.
Fitchpatrick later joined forces with Kim Kern, a co-worker at the Billy Graham Training Center at the Cove in Asheville. Still unsure of their mission, they initially worked with homeless women, until Fitchpatrick sensed that God was directing them to strip-club outreach and issues related to women at sexual risk.
When Fitchpatrick went on a short-term mission to Bangkok, Thailand, she learned about the extent of human trafficking and the sex tourism industry. When she returned to North Carolina, she researched domestic trafficking and realized how little long-term residential care was available for survivors. That led to the creation of Hope House. Kern continues to work full-time at the Cove in addition to being vice president of On Eagles Wings. Fitchpatrick serves as its paid full-time president.
Trained volunteers make up the core of Hope House's ministry. Volunteers like Maureen Hagar and Dee Schronce draw on their own traumatic experiences to help trafficking survivors. Hagar belonged to a motorcycle gang in which she witnessed violence towards women, and endured it herself. After being badly injured in a gang fight, Hagar entered a long period of recovery. During that period, a friend took her to church, and Hagar immediately gave her life to Christ.
"It's very hard to get out of that lifestyle, and that's how I relate to the girls here," Hagar told CT. Hagar still finds that many people struggle to grasp the extent to which prostituted girls are victims.
Schronce was sexually abused as a child and passed through a number of institutions before running away at age 17. If there had been a place like Hope House, she says, she would have gone there. Instead, a couple she befriended drugged her and began trafficking her. She eventually escaped, but it took Schronce 25 years before she could talk about it; there's a "certain stigma and shame that goes along with being a victim," she told CT.
Despite all that she suffered, Schronce says, she is "glad everything [she] went through wasn't in vain." She never thought her experience would be useful.
All over North America, faith-based organizations similar to On Eagles Wings are rising up:
• Near San Diego, Generate Hope, a faith-based organization, opened a safe house in March 2010 for victims of sex trafficking ages 18 and older. It provides residential care, job training, and therapy.
• In the Midwest, the Chicago Alliance Against Sexual Exploitation has produced a 34-page toolkit designed to help church leaders take practical steps to fight domestic trafficking.
• In central Ohio, Theresa Flores, a trafficking survivor, Christian speaker, and author of the autobiographical The Slave Across the Street, is raising funds to open a shelter, Gracehaven House, for trafficking survivors in the region.
Shared Hope's Smith believes the toughest spiritual battle is that sexually trafficked girls come to believe they are worthless and will never be accepted. Smith says that the church needs to be right there with "open arms, hope, and acceptance."
Real Men Don't Buy Sex
Until recently, researchers largely overlooked the demand side of sex trafficking. In 2008, Shared Hope, with another federal grant, conducted 12 months of field research on the demand for commercial sex in Japan, the Netherlands, Jamaica, and the U.S.
The research on the U.S. reveals a well-established business model for illicit sexual services. It mimics a shopping mall in offering the buyer variety, flexible pricing, and individualized service. Multimedia and Internet technology is the single greatest facilitator driving growth; pimping, for example, is frequently glamorized in popular music, films, and videos, and prostitution is treated like a recreational activity. "The only way to impede sex trafficking is to end demand—to stop buyers from buying," the report concludes.
Toward this goal, on Father's Day 2006 a group of men from the Pacific Northwest started a campaign, "She Has a Name." Its goal is to raise awareness at truck stops, sporting events, and tourist areas about sex trafficking. The group created a website, TheDefendersUSA.org, that invites men to commit to not have any part in the commercialized sex industry. Outside truck stops, they demonstrate with signs that read Real Men Don't Buy Sex.
Elsewhere, similar awareness campaigns are taking shape. Since September 2009, a team of five young Christian filmmakers has traveled across the country to make the documentary Sex + Money. Executive producer Morgan Perry said increasing awareness means helping the general public understand that sex trafficking is widespread and market-driven. Film narrator Scott Martin noted that "many Americans look at this as a victimless crime. What we're realizing is that prostitution is not a victimless crime." The feature-length film is set to debut by October 2010. The filmmakers also provide a state-by-state anti-trafficking online directory to help people get involved in their own area.
In the meantime, Congress has pressed for more resources to fight domestic trafficking. President Obama recently signed legislation that adds $12.5 million to the fight. In late February, the Senate held a hearing, "In Our Own Backyard: Child Prostitution and Sex Trafficking in the United States."
Hands That Heal
But while the government's involvement to end trafficking is important, the church's involvement is even more so, says Kern.
"Maybe it's not [God's] plan that the government do more; maybe it's his plan that his church do more," says Kern. "When the government gets involved, you can't talk about Jesus. Maybe instead of lobbying Congress, we need to lobby the church." Even though faith is crucial to Hope House, Fitchpatrick says, "We are not here to shove religion down their throats." Church attendance is encouraged but not mandatory. For the girls who do want religious guidance, the On Eagles Wings board carefully selects its partners, volunteers, and churches for the girls to attend.
At its 2009 Christmas party, an On Eagles Wings board member told Jordan, "If you're the only person to come through this house, and we were able to make some sort of difference, then mission accomplished."
Five months later, Jordan continues her rehabilitation work at Hope House, guided by staff using the Hands That Heal curriculum developed by Christian educators. The curriculum is used by believers worldwide to help trafficking survivors. "She recognizes that God is blessing her and that there's more to life than what she knew on the streets," Fitchpatrick says.
But the man who trafficked Jordan walks free, and has yet to face criminal charges.
Elissa Cooper is a freelance writer in Wheaton, Illinois.
Related Elsewhere:
Christianity Today's other articles on slavery and human trafficking include:
Free at Last | How Christians worldwide are sabotaging the modern slave trade. (February 21, 2007)
Red-Light Rescue | The 'business' of helping prostituted women help themselves. (December 29, 2006)
Child Sex Tours | The average victim is 14, and Americans make up 25 percent of the customers. (December 29, 2006)
BBC has a special section on slavery today.
Have something to add about this? See something we missed? Share your feedback here.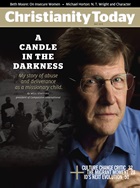 This article is from the May 2010 issue.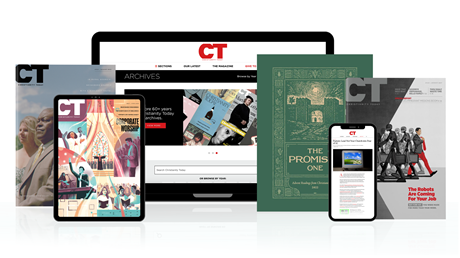 Annual & Monthly subscriptions available.
Print & Digital Issues of CT magazine
Complete access to every article on ChristianityToday.com
Unlimited access to 65+ years of CT's online archives
Member-only special issues
Subscribe
Sexual Slavery on Main Street
Sexual Slavery on Main Street