true
Ree Dolly (Jennifer Lawrence) is an Ozark teen with the weight of the world on her shoulders. Her mother has been rendered almost catatonic by mental illness, her methamphetamine-dealing father is missing, and her younger brother and sister are counting on her for survival. Ree ekes out what existence she can for her impoverished family, chopping firewood to keep out the chill and hunting squirrels to ward off the hunger. But things get even worse when the local sheriff (Garret Dillahunt) shows up to inform Ree that her father used the family homestead to secure bail and then disappeared. If Ree can't produce her father—dead or alive—for an impending court date, she'll lose what little she has.
Winter's Bone is the story of Ree's urgent search for her father, which consists mostly of confronting one menacing criminal family member after another in a frustrating quest for information. No one is talking, everyone wants to stop Ree from asking questions, and it's clear that the clan's strict code of silence will be enforced with violence. But Ree has enough courage and desperation to keep her going, and with the help of her childhood friend Gail (Lauren Sweetser), her drug-addicted Uncle Teardrop (John Hawkes), and the occasional kindness of neighbors, she keeps searching.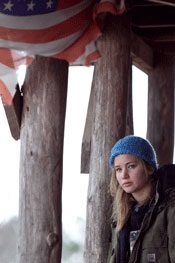 It's is a hard film to classify. It's been described as a psychodrama, a Western, a suspense/thriller, and a whodunit. The story is rather faithfully adapted from Daniel Woodrell's novel of the same name; Woodrell calls his fiction—which is always centered in the Ozark region of his own upbringing—"country noir," and that is an apt description of the film as well. But this is "noir" all shot through with light, bleakness that is somehow achingly beautiful. However you definite its genre, Winter's Bone is a great, taut story animated by characters who refuse to fade after the final frame. It's sad and it's difficult, but it's very, very good.
Much of the film's success can be attributed to its cast, including the 19-year-old Lawrence. Although she is best known for her work on the TBS sitcom The Bill Engvall Show, Lawrence has already served notice of her dramatic prowess in films like The Burning Plain. As Ree, she never hits a false note, and her completely unsentimental but luminous presence is the reason a film as relentlessly dreary as Winter's Bone manages to be every bit as engaging as it is bleak.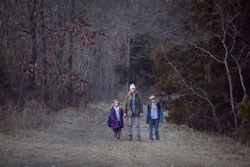 Equally strong is John Hawkes' gritty portrayal of Teardrop, the conflicted, meth-snorting brother of Ree's father who proves to be an unexpected ally when push comes to shove. Teardrop is unpredictable—the violence-prone product of addiction and a criminal culture—and yet he proves himself to be capable of loyalty and courage and even a kind of nobility that Hawkes conveys with a subtlety not often seen on the big screen.Lawrence and Hawkes are surrounded by a supporting cast full of the sorts of faces that don't often make it to celluloid; faces bloated by obesity, addled by drug-use, hardened by poverty and altered by poor dental health.
Winter's Bone is not your typical Hollywood offering. The film was made independently by director Debra Granik (Down to the Bone) and had no distribution until it won both the Best Picture and Best Screenplay prizes at this year's Sundance Festival. It was filmed entirely on location in Branson, Missouri, and boasts not a single A-list movie actor (although Lawrence is likely well on her way there should she chose a more mainstream path). From its raw, economical dialogue, to its appropriately spare soundtrack, to its naturalistic cinematography, Winter's Bone eschews the Hollywood ethos of shock and awe filmmaking for quiet, patient, nuanced storytelling. But it never gets lost in its own artiness or flaunts its indie credibility. The story and the characters are always served rather than eclipsed by the hundreds of lovingly tended details that make this film so rich.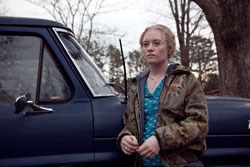 Winter's Bone is not perfect. The plot gets confusing in the middle, when it's hard to figure out who's who amongst Ree's unsavory kin, all of whom seem to belong to a sort of Ozarks mafia. But the film's mood is maintained so consistently that even when some of the plot details are not entirely clear, the confusion arguably serves to heighten the suspense. Likewise, although I find myself wanting to complain about a certain lack of clarity as to the nature of some of the characters (they seem capable of contradictory compassion and cruelty, and motives are seldom clear), I recognize that such ambiguity is what makes this film much less like Hollywood and much more like real life.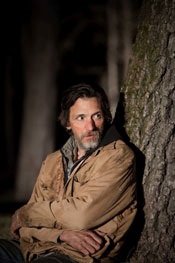 Some might argue that this movie is exploiting hillbilly stereotypes, rife as it is with banjo-players and backwoods cabins full of meth labs where we once expected moonshine operations. I haven't been to the poverty-stricken regions of the Ozarks and thus cannot comment on the film's veracity, but I can say that although Winter's Bone certainly mines its subjects' poverty for pathos, it does so with great respect and care. And the few brief banjo-related scenes are full of some of the most authentic mountain music I have heard in some time.
With a film as good as Winter's Bone, it's tempting to conclude by discussing its sweeping themes and the cinematic statements it makes about the scrappiness of the human spirit, the power of familial loyalty, or the courage it takes to break generational cycles of poverty and abuse. But what I really find myself thinking about, a full week after seeing the film, is Ree. I still care about her, and I have to remind myself that she's not real. She's just the product of some very magical filmmaking.
Talk About It
Discussion starters
Ree likes to say she is a "Dolly bred and buttered." In what ways is she like her extended family? How is she different?
Ree tells her younger siblings that they should "never ask for what ought to be offered." Do you agree? If you have resources, what is your obligation (if any) to "offer"?
Is Teardrop a good man? Discuss.
None of the "authorities" in Ree's life (the sheriff, the army recruiter) seemed able or willing to offer her any tangible assistance. How do you think someone in Ree's situation would fare in your community? Would help be available? How would she access it?
Ree tells her siblings, "I'd be lost without the weight of you two on my back." Do you see family ties as connections that center you or hold you back? Why?
The Family Corner
Winter's Bone is rated R for some drug material, language and violent content. Profanity is used liberally throughout, and drug use is frequently depicted. Violence is often feared and there is one scene in which a teen is badly beaten—although most of the beating is done off-screen. Scenes involving the gutting of squirrels (for food) are not for the squeamish, and there is a disturbing extended scene involving human remains. There are strongly redemptive elements and themes, but this film is certainly not suitable for children.
Copyright © 2010 Christianity Today. Click for reprint information.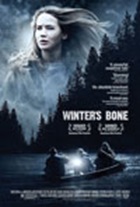 Browse All Movie Reviews By: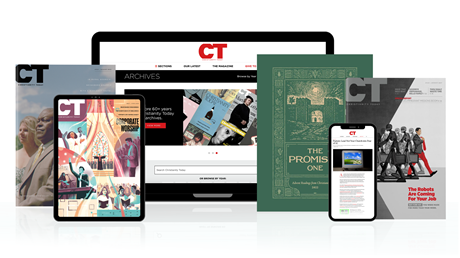 Annual & Monthly subscriptions available.
Print & Digital Issues of CT magazine
Complete access to every article on ChristianityToday.com
Unlimited access to 65+ years of CT's online archives
Member-only special issues
Subscribe
Winter's Bone
Winter's Bone