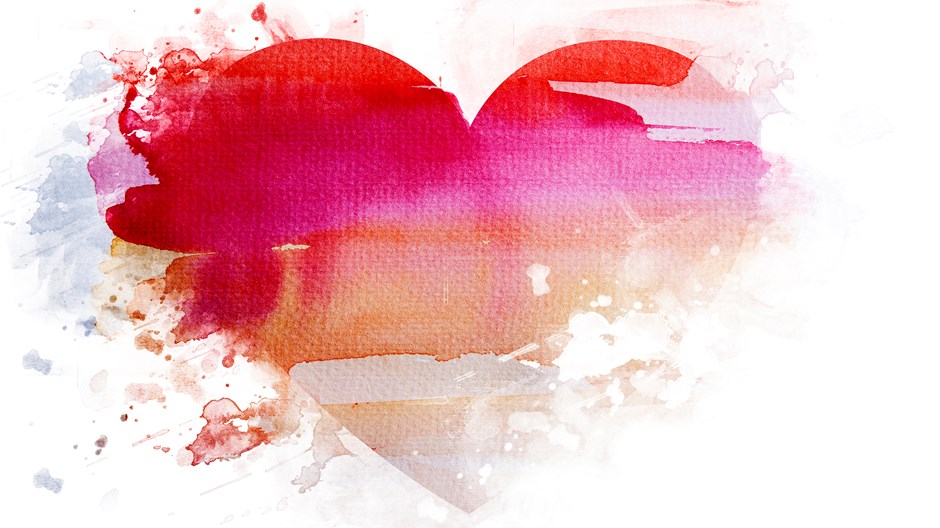 Our modern glorification of sentimental love, celebrated with a flurry of Hallmark cards each February, has little to do with Saint Valentine. The only clear account that remains of the 3rd-century priest's life tells of how the Roman Emperor Claudius II personally interrogated him and tried to persuade him to convert to Roman paganism (or die). Valentine refused and tried to convert the emperor to Christianity instead, eventually dying a martyr's death.
While Valentine's story may not have much to do with roses, chocolates, and heart-shaped doilies, it has more to do with real love than we realize. Indeed, Christians have long understood that love is much costlier, stronger, and more difficult than the cheap romanticism of our age.
Nothing could sum that up better than the title of my column. Contra mundum first came to my attention while reading a letter penned by John Wesley to that indefatigable public servant and abolitionist, William Wilberforce. In it, Wesley compared Wilberforce to Athanasius, an earlier champion of Christ's cause who had stood "against the world," defending the Nicene doctrine of the Trinity against Arian heretics. My friend Richard John Neuhaus would later pick up the phrase and add another—"against the world for the world"—to describe the modern-day reform movement, eventually known as the Hartford Appeal. Neuhaus, Wesley, Wilberforce, Athanasius, and Valentine all knew that true love for one's neighbor sometimes means standing against the world for the world's sake.
While recently reading Peter Kreeft's wonderful 2004 book, The God Who Loves You, I was reminded that almost every prominent modern-day apologist has written at least one book about love. Alongside their tomes defending the tenets of the faith, C. S. Lewis, Francis Schaeffer, Norman Geisler, Ravi Zacharias, Art Lindsley, and Kreeft have all turned their attention to studying the many facets of love. Why did each of them take time from their urgent calling to write a book on what some might consider a strange subject for apologists?
While these apologists took the stance of being against the world—against the false worldviews of their day—they took that stance because they were for the world, wanting the world's ultimate good. Love is the true apologist's motive, the animus. It is also the telos, or end goal: Since God is love, understanding the true nature of love means helping people understand the true nature of God. And if these weren't reasons enough, these writers have learned that love itself is the greatest apologetic.
Yet so many have misunderstood love's meaning because the English language has only one word to describe its many emotions and objects. The Greek writers were more nuanced. Love can be eros, the romantic kind that we celebrate this month, or storge, meaning affinity and affection, or phileo, brotherly fondness, or finally agape, God's self-denying love. The first three refer to emotions, but agape is an objective state. It is true love. One of the main arguments for atheism, Kreeft warns, stems from a confusion between objective love and mere emotions such as kindness. After all, how could a good God permit suffering in the world?
"Agape wills the objective good of the beloved," writes Kreeft. "Thus it wills or tolerates suffering when suffering is necessary for the beloved's true, objective good." He goes on to explain that this is why loving parents discipline their children, and why God does not wipe every tear away until his return. While agape often overlaps with kindness, and is always teeming with emotion, God still takes a long-range view of the beloved's best interest. God's pure self-forgetful gift-love has a perfect view of the beloved's needs and true fulfillment.
If knowing God is the greatest objective good for humans, then the aim of real love is helping others know God. It means displacing false gods from the throne of the one true God. It means helping the beloved find that which truly satisfies. Lewis writes in The Four Loves that the lesser loves begin to become demons the moment they begin to become gods. That is why Christ tells us, "If any man come to me, and hate not his father, and mother, and wife … and his own life also, he cannot be my disciple" (Luke 14:26, KJV).
Like Valentine, Athanasius, and Wilberforce—and like God himself—true love must sometimes take a stance of opposition for the objective good of the beloved. True love will dismantle false worldviews. True love will reveal where lesser loves have become gods. True love will be against the world for the world, because true love knows what the world needs most.
Related Elsewhere:
Previous Christianity Today articles on Saint Valentine and Valentine's Day include:
Then Again Maybe Don't Be My Valentine | Does Saint Valentine's Day have its origins in Christian tradition? (February 1, 2000)
Does the Bible Really Say All That About Romance? | The Bible pictures God as a passionate, pursuant, and perfect lover. (February 3, 1984)
What Hollywood Doesn't Know About Romantic Love | Celebrating Valentine's Day in the spirit of the Song of Solomon. (February 3, 1984)
Bonhoeffer in Love | Letters from 1943 to 1945 between the theologian and his fiancée reveal the other half of a costly discipleship. (October 23, 1995)
Previous columns by Charles Colson are available on our website.
Have something to add about this? See something we missed? Share your feedback here.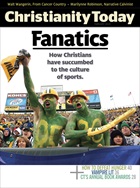 This article is from the February 2010 issue.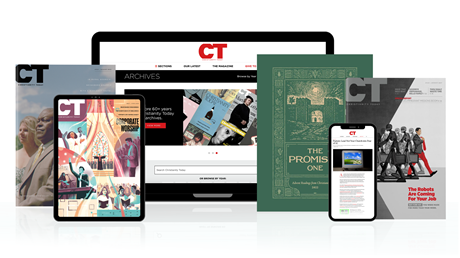 Annual & Monthly subscriptions available.
Print & Digital Issues of CT magazine
Complete access to every article on ChristianityToday.com
Unlimited access to 65+ years of CT's online archives
Member-only special issues
Subscribe
Valentine's Dynamic Love
Valentine's Dynamic Love