Escalating violence has canceled longstanding short-term mission trips to cities along the U.S.-Mexican border.
Juarez, two miles south of El Paso, Texas, is a highly popular missions destination for American churches, but a violent drug-cartel war has changed the city of 1.6 million. According to the U.S. State Department, more than 1,800 people have been killed in Juarez since January 2008.
Juarez, Tijuana, and Nogales have had public shootouts.
YouthWorks, a nationwide missions organization, announced that it won't offer summer trips to Mexico in 2009. In a memo, regional director Jason Atkinson said the decision came after discussion with local residents of the "general sense of lawlessness" in the Mexican communities the organization serves.
"Ministry partners have experienced threats of extortion," he said in a memo. "Our own staff were victims of armed robbery and carjacking."
First Baptist Church of Arlington, Texas, canceled its Mission Juarez and Acuna Medical Mission trips. This is the first time in 30 years it will not send teams to Juarez, said team leader Peggy Kulesz.
"We have made strong bonds in Juarez," she said. "We see them year after year and have watched the children grow. We know these families."
The situation in Mexico has left missionaries seeking answers.
"When you feel a real sense of calling and then the door is shut," Kulesz said, "you wonder what you are supposed to do, and wonder what God has in store and how he is going to work in this time of crisis with Christians in the area."
Not all trips have been canceled. LifeLight, a nondenominational evangelistic organization, did not allow anyone younger than 21 on its March trip to Juarez, but still went in order to encourage Mexico's Christians. The ministry found a different Juarez from previous years, said Josh Brewer, missions and outreach director, with Mexican federal police and soldiers present and a constant fear among citizens.
"It's a very dangerous spot, but we were under the Lord's protection," said Brewer, "and I wanted to make sure [Juarez Christians] knew they were not abandoned by God or his missionaries."
In previous years, LifeLight regularly encountered other missions' teams. They saw only one other team during this year's weeklong March trip, he said.
That team was from Casas por Cristo, a nondenominational ministry that builds houses in Mexico. Team coordinator Brittany Girle said the organization builds houses weekly. Teams avoid the dangerous areas of Juarez and don't go out after dark, but Girle says the Juarez she knows is different from the one shown in news reports.
"Despite the violence, Juarez is still a huge city with families living their daily lives," she said.
Fewer mission teams in 2009 may not have a lasting negative effect on Juarez churches.
Howard Culbertson, professor of missions and world evangelism at Southwestern Nazarene University, said that sometimes the "extreme overabundance of short-term workers … has created a dependence upon them and their funds.
"I've even heard of a few cases where churches in Juarez weren't quite sure what to do with all the teams coming their way, and so they've had them repaint the same walls which were painted not many weeks before by other short-term workers, and by other short-term workers not many months before that," Culbertson said.
Robert Priest, director of the intercultural studies doctoral program at Trinity Evangelical Divinity School, said that while short-term missions "tend to be risk averse," more sustaining missions can thrive in high-risk places like Juarez. Under the right circumstances, those groups can bring help, said Priest, as the Presbyterian Church (USA) did for Christians in Colombia, a country that has experienced violence involving drug cartels.
Locals remain optimistic that Christianity will thrive despite the violence. Joe Borntreger, pastor of Jesucristo Es El Respuesta church in Juarez, says that while he has seen a decline in foreign missionaries since last year, his church hosted teams every week during spring break. He also said church attendance has increased as the violence has increased.
"We have had more people seeking after the Lord," said Borntreger. "People are more open to receive the gospel."
Despite the violence in some parts of Juarez, Borntreger said he is fearless. "If we get governed by fear, then what? We need to be steadfast in the Lord," he said. "We believe we are in God's will and we aren't afraid … the safest place to be is in the center of God's will."
Related Elsewhere:
Christianity Today has more articles on Mexico and missions & ministry.
Other articles related to missions and safety include:
Border violence curtails mission trips to Mexico | Despite the Mexican government's deployment of 40,000 soldiers to combat drug cartels, the security situation remains a major concern. (The Christian Chronicle)
Missions to Mexico a no go | Some churches cancel trips due to violence across the border (The Register-Guard, Oregon)
Article continues below
Delicate mission | Sour economy, violence test global ministries (The Journal Gazette, Indiana)
Violence in Rio Grande city Forces mission trips out | Escalating violence in Nuevo Laredo, Mexico, prompted the Texas Baptist River Ministry office to issue a safety advisory for the border city and led some volunteer church groups to cancel their planned trips. (Associated Baptist Press)
Mexico mission trips successful despite safety concerns | The U.S. State Department issued a travel alert for Mexico in February as violence involving Mexican drug cartels escalated in certain areas, particularly along the border. (The News Review, Oregon)
Have something to add about this? See something we missed? Share your feedback here.
Our digital archives are a work in progress. Let us know if corrections need to be made.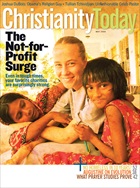 This article is from the May 2009 issue.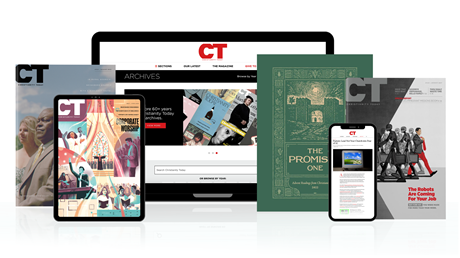 Subscribe to Christianity Today and get access to this article plus 65+ years of archives.
Home delivery of CT magazine
Complete access to articles on ChristianityToday.com
Over 120 years of magazine archives plus full access to all of CT's online archives
Subscribe Now
Faith on the Frontera
Faith on the Frontera