With the end of summer in sight, your summer reading list is probably still untouched. If so, you are not alone. Los Angeles Times book editor David L. Ulin wrote last week on "the lost art of reading," in which he muses on his past as an avid lover of the printed word and wonders what happened to his craving for books.
Our attention-deficit-inducing era of video games, multi-tab browsers, and YouTube videos hasn't been around that long. If you're like Ulin, you might have grown up devouring books only to find yourself now reading this, wondering, When was the last time I didn't have to remind myself to sit down and read? Ulin admits that "some nights it takes 20 pages to settle down," and only then by forcing himself to stay focused. He writes:
Today, it seems it is not contemplation we seek but an odd sort of distraction masquerading as being in the know. Why? Because of the illusion that illumination is based on speed, that it is more important to react than to think, that we live in a culture in which something is attached to every bit of time.
Ulin raises another question when he writes, "There is the fixity of the text, which doesn't change whether written yesterday or a thousand years ago." When Ulin writes that "reading has become an act of meditation," he is talking about text itself—any text. But as Christians, perhaps we ought to consider this as a matter of biblical importance. As Hebrews 13:8 says, "Jesus Christ is the same yesterday and today and forever," and so is the Bible as the written revelation of him. How difficult is it for Christians in the digital age to sit still and allow the unchanging Word of God to permeate what Ulin calls "the buzz … a series of disconnected riffs and fragments that add up to the anxiety of the age"? Or, as Ulin put it, "How do we immerse in something (an idea, an emotion, a decision) when we are no longer willing to give ourselves the space to reflect?"
Alicia Cohn is an intern at Christianity Today magazine. She has written previous blog posts for Her.meneutics on marriage in Florida, the Breast Cancer Bible, and The Stoning of Soraya M.
—-/
I've finished three of the six books on my summer reading list. Before Prozac: The Troubled History of Mood Disorders in Psychiatry will probably most interest those who either take psychotropic drugs themselves or have loved ones who do.
The author, Edward Shorter, is a medical historian at the University of Toronto, but his book reads like investigative journalism. He explains how effective psychiatric medications were driven out of drugstores as the FDA asserted its power in the 1960s, and as concerns about "addiction" gained cultural dominance. This second point reminded me of renowned pain specialist Kathleen M. Foley's work, in which she has dispelled misconceptions about pain management within the same cultural context. Shorter also explores how the diagnosis of depression came to replace anxiety as a primary description of general malaise. He says this change has less to do with science than with politics and expired patents. What he'd like to see is a revival in psychiatric research that leads to diagnosis and therapeutics shaped less by external pressures and more by intellectual rigor and precision. Here, here!
The second book I read this summer is Habits of the Heart: Individualism and Commitment in American Life, by renowned religion sociologist Robert Bellah. This book, his most famous, nicely complemented Beyond Prozac in tracing and analyzing the advent of a therapeutic, individualistic approach to life in the U.S. Reading the self-perceptions of various interview subjects, I felt as if I was reading my own thoughts and those of my family and friends. Of these subjects, the authors generously conclude, "If there are vast numbers of a selfish, narcisstic 'me' generation in America, we did not find them, but we certainly did find that the language of individualism, the primary American language of self-understanding, limits the ways in which people think." This meme verges on passe at this point, but it bears reminding how we got where we are.
The third book is an antidote of sorts to the first two. So Brave, Young, and Handsome is veteran NPR reporter Leif Enger's sophomore effort. Having enjoyed the characters, redemptive themes, and surprising supernatural elements in Peace Like a River, I hoped, if not for more of the same, at least for as much creativity. While this novel employs similar themes, it's a slower, more subtly imaginative story. Enger uses the occasion of following up his first triumph as a wry framing tool in this work. Anticipating that readers like me will be hungry for particular scenes, Enger tips a hat to us, but doesn't feed our hunger. This reveals both skill and humor, I think. Again, there's a flight from the law, with salvation coming not only to the criminal but to other characters as well. It'll be fun to see to how Enger uses his spare journalistic prose and rich storytelling in the future.
As to the other three books on my list, Honoring the Body by Stephanie Paulsell is on my nightstand, but I haven't even ordered Simon Chan's Liturgical Theology and Spiritual Theology yet. With the end of summer fast approaching, I doubt I'll get to these anytime soon. I'm really in the mood for another work of fiction. What suggestions do you have for a rich, engaging novel that I could find at a public library?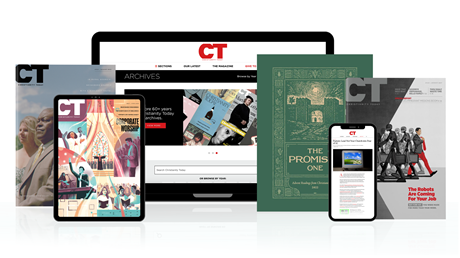 Annual & Monthly subscriptions available.
Print & Digital Issues of CT magazine
Complete access to every article on ChristianityToday.com
Unlimited access to 65+ years of CT's online archives
Member-only special issues
Subscribe
So, How Are Those Summer Reading Lists Coming?
So, How Are Those Summer Reading Lists Coming?