I saw Eunice Kennedy Shriver once, in December of 1963. I was standing at the back of St. Matthew's Cathedral in Washington, D.C., waiting for a Mass in honor of her brother, John F. Kennedy, to begin. Most of the Kennedy family was seated in front when Mrs. Shriver arrived. She rushed past, so close I could have reached out and patted her full-length fur coat.
She was tall, with disheveled brown hair and hastily applied red lipstick. Her face was lined with grief. I saw other Kennedys that day, but Mrs. Shriver is the only one I remember—a 42-year-old, very pregnant force of nature, a woman in pain who knew exactly where she was going. That brief image keeps flashing across my mental screen as I read tributes to one of America's truly great women, who died Tuesday at the age of 88.
A woman in an era when wealthy women did not work and almost no women went into politics, she may have achieved even more than her more famous brothers. Carla Baranauckas for The New York Times:
"When the full judgment of the Kennedy legacy is made—including J.F.K.'s Peace Corps and Alliance for Progress, Robert Kennedy's passion for civil rights and Ted Kennedy's efforts on health care, workplace reform and refugees—the changes wrought by Eunice Shriver may well be seen as the most consequential,"

U.S. News & World Report

said in its cover story of Nov. 15, 1993.
A child of privilege with personal connections to pomp and power, she worked tirelessly on behalf of the marginalized. J. Y. Smith for The Washington Post:
Her first job was with the State Department in Washington, where she was part of a program to help former prisoners of war become acclimated to civilian life … …
In 1947 and 1948, she was executive secretary of the Justice Department's National Conference on the Prevention and Control of Juvenile Delinquency. Having gained control of a $1 million trust fund at 21, she accepted a salary of $1 a year.
In 1950, she became a social worker at the federal penitentiary for women in Alderson, W.Va. In 1951, she moved to Chicago and worked at the House of the Good Shepherd, a youth shelter, and with the city's juvenile court system.
A prominent Democrat who disagreed with her party's increasingly pro-choice stance, she stood up for the unborn and protested the abortion-rights agenda. The Susan B. Anthony List:
Eunice Kennedy Shriver was an early supporter of the Susan B. Anthony List and its mission to advance, mobilize and represent pro-life women in the political process. She and her husband, Sargent Shriver, also lent their time and talents to the efforts and activities of Democrats for Life of America and Feminists for Life.
Repeatedly facing personal loss and sorrow—the deaths of older siblings Joe, John, Rosemary, and Kathleen, and younger siblings Patricia and Robert; the mental retardation of beloved sister Rosemary, who lived to age 86—she founded the Special Olympics, which "has become the world's largest year-round sports program for mentally disabled children and adults," wrote J. Y. Smith. "More than 2.5 million athletes in 180 countries take part in competitions each year." Karen Jeffrey and Patrick Cassidy for the Cape Cod Times:
"She believed that people with intellectual disabilities could—individually and collectively—achieve more than anyone thought possible," the Shrivers' son, Timothy Shriver, chairman and CEO of Special Olympics, said in a prepared statement yesterday. "This much she knew with unbridled faith and certainty. And this faith in turn gave her hope that their future might be radically different."
Michael Gerson beautifully reflected on her life and work in his Washington Post article "The Joyful Revolution":
Shriver seemed to have many motivations for this work: her highly developed sense of justice, her Catholic faith, her love for Rosemary. But all these influences led in the same direction. She refused to accept that anyone was hopeless or worthless. She believed that great causes could involve great joy. And she practiced a kind of vigorous love that did not stroke or pity but, rather, transformed … Compared to her brothers, Eunice Shriver's options may have been limited—but her achievements were not inferior. It is difficult to imagine a higher purpose, or a finer epitaph: She made her nation a more welcoming place.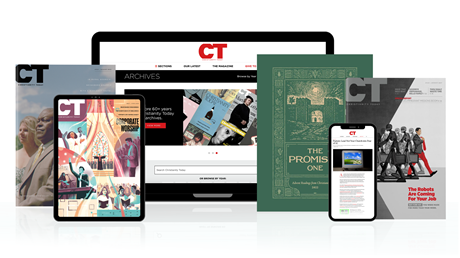 Annual & Monthly subscriptions available.
Print & Digital Issues of CT magazine
Complete access to every article on ChristianityToday.com
Unlimited access to 65+ years of CT's online archives
Member-only special issues
Subscribe
Eunice Kennedy Shriver, 1921-2009
Eunice Kennedy Shriver, 1921-2009