It's been about three months now since we heard of Alberto Cutie, the former Roman Catholic priest who was caught kissing his girlfriend on a Miami beach. No sooner was he removed from his post than he left the Catholic Church altogether for the local Episcopal diocese, which welcomed him with much fanfare and sent him to pastor a local church.
As I looked at photos of Cutie, I realized there was something very familiar about the background: I used to attend that church.
That was when I was a reporter for the Hollywood Sun-Tattler, a daily of about 35,000 circulation when I moved there in 1983 as a general assignment reporter. Hollywood is a few suburbs to the north of Biscayne Park, where sits the Episcopal Church of the Resurrection, Father Cutie's digs.
Back then, the church is not the smallish place it is today. Many of us drove 20 or more miles to attend Resurrection because it was the only openly charismatic church in the diocese. Two others were somewhat into the charismatic renewal, but Resurrection was huge on the prophecies, healings, and speaking in tongues the renewal movement is known for. It also had a healthy emphasis on the Bible and weeknight home groups.
It also helped that the rector, Cliff Horvath, and his wife, Nedda, had been committed to the place for years and held to rock-solid evangelical theology. Cliff was a risk taker when it came to things charismatic, and he drew many like-minded people to sit under him. The parish flourished with involvements in everything from Cursillo to Life in the Spirit seminars, and what was a quiet Anglican worship style when I first arrived became a full-blown swinging-on-the-chandeliers (I exaggerate a tad) church by the time I left in 1986 for a job at The Houston Chronicle.
My parents would joke that I was more committed to my church than my work, and I'll admit, my workplace was a sweatshop I hated. Church was my one relief. Resurrection was probably the most theologically conservative church in the diocese - it was probably the only diocesan church that went to the 1985 Billy Graham crusade in Ft. Lauderdale - and many other parishes looked down on the place. But Cliff was of a generation that believed you bloomed where you were planted, and he stuck it out for years in a hostile diocese, refusing to leave the Episcopal Church for greener pastures.
But Biscayne Park was in a changing area, as they say, where whites had long since flown the coop to Broward and Palm Beach counties to the north. The neighborhood had filled up with Jamaicans and other folks from the islands, which made for a very international church. Hispanics and blacks to the south were moving up, so even while I was there, we were wondering what we'd do once the neighborhood became totally Spanish-speaking.
A few years after I left, Cliff and Nedda also left for a parish in Oklahoma. The rector who replaced him wasted little time in deciding to leave the Episcopal Church entirely and join a new denomination, the Charismatic Episcopal Church, in 1996. He took 200 parishioners with him and settled in Hollywood, then in nearby Miramar. It was left to the local bishop to pick up the pieces but apparently Resurrection never recovered from that exodus.
Fast forward some 13 years, when an exile from the Catholic Church is sent to shore up the faithful remnant. When they call Fr. Cutie "charismatic," I am not sure they mean it in a theological sense or just the fact that the man as good looks and an arresting personality. How interesting it would be were it the former as well. Because that is the tradition from which Resurrection comes.
Meanwhile, Cutie has since married, and one assessment of his behavior - from a conservative Episcopal view - can be found here. Cutie was also seen at the Episcopal General Convention in Anaheim in early July, being wined and dined with his new wife. I'm looking forward to seeing what, if any changes, he manages to bring about once he becomes a newly minted priest.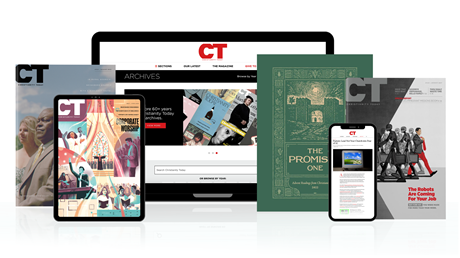 Annual & Monthly subscriptions available.
Print & Digital Issues of CT magazine
Complete access to every article on ChristianityToday.com
Unlimited access to 65+ years of CT's online archives
Member-only special issues
Subscribe
The Charismatic Alberto Cutie
The Charismatic Alberto Cutie