As the prime minister of Pakistan visited the scene of the Muslim nation's worst Christian persecution in recent memory Thursday, observers wondered if the violence will finally prompt the repeal of the country's notorious blasphemy laws.
Rumors of a Qur'an desecration at a Christian wedding in the eastern village of Kurian led to violent demonstrations that culminated August 1 in the destruction of more than 100 Christian houses in nearby Gojra. Eight Christians were killed in the mob violence, including six family members burned alive in their home. Pakistani authorities said the Qur'an desecration allegations were unfounded and that banned Sunni extremist groups in the area had incited the attacks.
The violence in Gojra, a town of 150,000 that has long been a headquarters of the Anglican Church of Pakistan, was one of the worst attacks ever against the religious minority. Christians and human rights groups protested the killings in major cities as Christian schools nationwide closed for three days in symbolic protest.
Old violence, new response
Violence against Christians in the Punjab is sadly nothing new: observers mark over 30 group incidents against Christians since September 11, 2001. And the province was the location of two of Pakistan's most dramatic incidents of persecution: the October 2001 church attack in Bahawalpur that left 16 Christians dead and the February 1997 destruction of the Christian village of Shantinagar.
Punjab is the center of Pakistan's small Christian community—an estimated 3 million in the Muslim nation of 175 million—and home to an estimated 40 militant Islamist groups.
Still, response to this attack was unique. For the first time, TV and online media spread the news widely enough to spark national outrage. Pakistan's Parliament issued a unanimous condemnation of the violence. And Prime Minister Yousuf Raza Gilani pledged to review laws "detrimental to religious harmony," the Associated Press reported this week.
"This is the first time that persecution against the Christians of Pakistan has been highlighted so intensively and widely," said Ashar Dean, assistant director of development and relief programs for the Peshawar diocese of the Church of Pakistan. "People were shocked to see the brutality committed by a handful of people … [and] surprised to see the inability of the local government to provide protection."
Christian protests have been unusually strong as well. Gojra's Christians refused to bury the dead quickly. Instead they used coffins containing the burned bodies to block the town's railway track until police filed a report against the local residents and officials involved in the attack.
"For the first time, the Christian side has taken a bold stance, saying, 'Enough is enough,'" said Asif Aqeel, executive director of the Community Development Initiative, a Lahore-based Christian development group. "In previous incidents, Christian politicians and clergy played a role as pacifiers. … They did not seek justice."
Incidents such as Gojra will happen again unless changes are made to existing laws and their enforcement, said Asma Jahangir, chairperson of the Lahore-based Human Rights Commission of Pakistan.
"The [blasphemy] law has to be repealed. It is clearly a tool in the hands of those who want to exploit religion to their advantage," said Jahangir. "The government needs to send a message that those who create violence in the name of religion are not above the law."
Observers believe a sizable number of Pakistan's Muslims agree that existing blasphemy laws should be repealed or at least amended. However, past government attempts to do so have been blocked by religious conservatives.
"This is an extremely shocking incident even for Pakistani society, and the Muslim community is responding as well," said Peter Jacob, executive secretary of the Roman Catholic-affiliated National Commission for Justice and Peace. "There seems to be a growing consensus that society at large must fight this abuse of religion. … On the other hand, I'm ready to admit the extremist groups are many, armed, and widespread."
Many are skeptical that Gojra will shock enough Muslim Pakistanis into advocating for reform. "There is very little chance that the political parties would be willing to touch the blasphemy law," said Aqeel. "It is a sacred cow. Touching it is equated with tempering with the ordinances of Allah. … No political party would jeopardize its future for the sake of minorities whose vote carries no significance to them."
Other targets for reform
Aqeel believes a more realistic goal for Christians is pushing for a procedural change where false complaints of blasphemy are punished. Others say that that unless extremists' views of Christians change, such attacks will continue whether the blasphemy law is in place or not.
"All these incidents show that it's not just the law, but the local people and their violent attitude towards incidents of blasphemy," said Shaheryar Gill, attorney with the D.C-based American Center for Law and Justice, who has tracked 33 attacks on Pakistani Christian church and villages since September 11. "Society is going to come after these [Christians] regardless if there is a law. The government must prosecute the perpetrators in order to stop such incidents."
But after 22 years of advocacy on human rights in Pakistan, including the successful removal in 2002 of a "separate elections" system based on religion, Jacob sees some hope.
"This is the time," he said. "I think things have started already. … The local Christian community has to be at center of this campaign, and they are prepared to do so."
Dean agrees. "At present both the Christians and the Muslims are shocked at the diabolical acts of Gojra," he said. "We need to build upon this momentum."
Apart from repealing the blasphemy law, Christian advocates in Pakistan point to other achievable reforms that could make Christians less vulnerable to attacks. For example, said Sohail Johnson, chief coordinator for Sharing Life Ministry Pakistan, the government should restrict mosque public address systems to calls to prayer and ban their use for calls to militant action. In addition, he said, the government should register and monitor madrassas and ban the anti-Christian literature that is widely available in markets.
Advocates also plea for support from churches in the U.S. and elsewhere. "It is high time that U.S. supporters see that they need to fund education and social change along with evangelization in this part of the world," said Aqeel. Hundreds of girls leave Christianity each year because Muslim men in Pakistan can provide a better economic life, he said. "With the increase in economic indicators, Christianity will flourish here."
Christians in Pakistan are viewed by many local Muslims as agents of American military action in the region, and thus become targets of revenge because they are accessible and vulnerable while the U.S. is not, observers said.
"They think, 'Christians are killing our brothers, so let's go kill their brothers,'" said Gill.
Preliminary promises
Past incidents of violence have led to financial compensation from the government, but not convictions of perpetrators or significant legal reforms. Islamabad has already pledged $2.5 million towards rebuilding the lives of Christian families in Gojra, and will observe August 11 as Minority Day. And police have arrested over 100 people in connection to the Gojra attacks.
Yet observers say it's too early to predict the outcome of Gojra. The government may be pledging to compensate and protect Christians while the world is watching, but may retract the promises when elections come, said Johnson. He is unsure whether the government is stable and strong enough to enact meaningful legal reforms against the opposition of strong militant groups.
Shahbaz Bhatti, Pakistan's minister of minority affairs, told Christianity Today that the Pakistani government will hold a consultation with Muslim and Christian leaders about repealing or amending the blasphemy laws. And the high court in Lahore, Punjab's capital and Pakistan's second-largest city, is conducting a judicial inquiry into the violence. It is expected to give a report next week. Over 400 people, mostly Muslims, have registered to give statements to the investigating tribunal.
"Change does not come in days," said Dean. "The situation will improve for Christians but will require time, patience, education, and the eradication of poverty."
Related Elsewhere:
Christianity Today's Liveblog had earlier updates on the Gojra riots.
Compass Direct News had several reports from Gorja.
Christianity Today has more stories on persecution and Pakistan.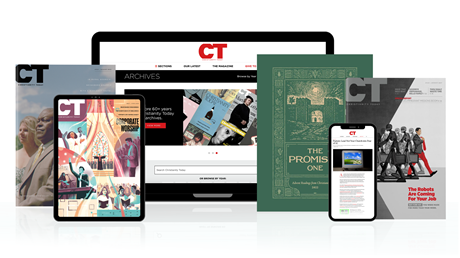 Annual & Monthly subscriptions available.
Print & Digital Issues of CT magazine
Complete access to every article on ChristianityToday.com
Unlimited access to 65+ years of CT's online archives
Member-only special issues
Subscribe
Were Pakistan's Deadly Gojra Riots Enough to Provoke Change?
Were Pakistan's Deadly Gojra Riots Enough to Provoke Change?