true
The Secret Life of Bees, which opened at No. 3 at the box office last weekend, is being marketed to Christian audiences with a "Bible study" decidedly lacking in evangelical content—or even any Scripture references.
The PG-13 film, which explores themes of love, hope, courage, forgiveness, and redemption, is certainly ripe for discussion from a biblical worldview. But three faith-based marketing companies have prepared resources and teaching materials for church leaders that have left the Bible out altogether.
Grace Hill Media, Liquid Soul Media, and Motive Entertainment are partnering with Fox Searchlight to pitch the movie to Christian audiences. Last week, they sent e-mails to hundreds of thousands of church leaders alerting them to a website, BeesResources.com, with various free materials—including clips from the film—for pastors and teachers.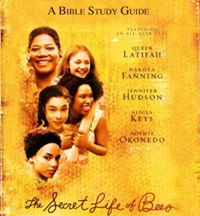 But some pastors are saying they wouldn't use the resources, especially the 6-page study, because of its lack of spiritual content.
"I wouldn't use it," said Mark Nelson, student discipleship pastor at Wheaton (IL) Bible Church. "There is no biblical content. There isn't even enough spirituality in this for Oprah."
The Bible study, written by Craig Detweiler, PhD, of the Reel Spirituality Institute and Fuller Theological Seminary, includes images, quotes, and descriptions of scenes from the film, but no discussion questions, no Scripture references, and no exploration of the questionable theology explored in the movie—such as the Black Madonna and the "sacred feminine" spirituality of Sue Monk Kidd, who authored the best-selling book on which the film is based. (The "sacred feminine" was also part of the heretical theology in The Da Vinci Code.)
The study's concluding page includes a quote from director Gina Prince-Blythewood, saying The Secret Life of Bees is "about love and finding the mother within yourself."
'Odd spirituality'
In her review at CT Movies, Camerin Courtney noted the "odd religious image" of the Black Madonna, and described the main characters doing "church" in their home on a Sunday morning, where one character "retells the story of this mystical mother who protects and presides over them all. This odd spirituality may turn off some Christians. Instead of being based on Father, Son, and Holy Spirit, this belief system revolves around a mystical mother-love. Make no mistake, this isn't a Christian movie."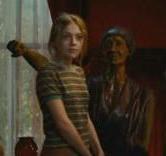 There's nothing at all like that observation in the resources being marketed to church leaders. Instead, the intro to those resources notes the "deep rooted spirituality" of the main characters, and even says, in reference to a 14-year-old girl, that "sometimes you have to leave home in order to find it."
An e-mail blast from Motive Entertainment to more than 100,000 church leaders includes a warning about the film's "occasional bad language," but nothing about the shaky theology. The e-mail did appropriately note that the film is for teens and adults, and not for young children.
Detweiler, who wrote the Bible study, would not talk on the record to CT Movies, but implied that his early draft did address some of those issues, and did include Scripture references. He wouldn't say who had the final decision over editing the study.
Ted Gartner of Grace Hill Media said the edits were a "collaborative process" between several parties; he wouldn't specify which ones, though CT Movies has learned that Grace Hill and Fox Searchlight were among them.
Gartner said that the resources were created specifically "for use by pastors and ministry professionals to develop programs best suited to their own individual ministries," adding that the materials are "not meant for the layman."
"We trust the wisdom of the hundreds of thousands of pastors, priests and youth group leaders in our databases to use these assets as they see fit," Gartner said. "Our aim isn't to reach the average churchgoer, but pastors. It's meant for [those with] MDivs."
Gartner also noted that Grace Hill's own e-mail blast to church leaders does not point them to BeesResources.com, but to CCLI and SermonSpice, websites specifically created for church leaders. Still, any layperson can access the materials at those sites.
'More on the fringe'
Paul Lauer, founder and CEO of Motive Entertainment, said his company is "pretty strict" about what films they will—and will not—promote to the Christian market. Motive has previously worked such movies as The Lion, The Witch, and The Wardrobe; The Passion of The Christ; Rocky Balboa; and The Polar Express.
"We turn down a lot of business because the films are not in line with our morals and values," Lauer said. "The Secret Life of Bees is probably more on the fringe than normal for us, and there are certain aspects we knew would be somewhat challenging for part of the Christian audience.
"But we thought the values, morals, and message were strong enough, despite the fact that it didn't have a 100 percent perfect content record. There are language issues; the Lord's name is used in vain."
As for the Black Madonna theme in the film, Lauer said, "We knew some of the Christian audience would have challenges with that. But that goes back to a general misunderstanding between Catholics and Protestants, and what Catholics mean by honoring the Virgin Mary, as opposed to worshiping the Virgin Mary."
Lauer said that though Motive wasn't involved in putting together the Bible study for Bees, he said that the studios generally are "hands-off" when asking faith-based marketing agencies to create resources for the Christian audience.
He also said that when Motive was marketing The Lion, The Witch, and The Wardrobe to Christian leaders, "We did a similar thing [with a study guide] by not giving explicit Scripture studies, but covering themes and values that pastors could connect with, building their own Bible studies around it. It could be used for Bible study, but not as a Bible study."
A key difference, though, is that The Lion, The Witch, and The Wardrobe was written by a Christian author, and that story—unlike Bees—doesn't include questionable theology, from an evangelical perspective.
Rob Rienow, family pastor at WBC, agreed that the film tackles important topics worth discussing from a Christian perspective, but added that he wouldn't use the materials at beeresources.com "because it is not centered on the Scriptures."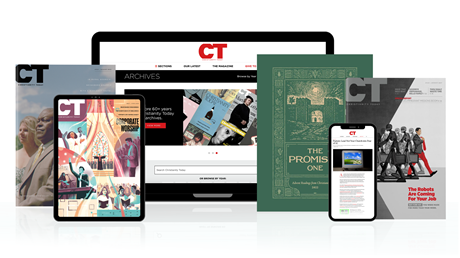 Annual & Monthly subscriptions available.
Print & Digital Issues of CT magazine
Complete access to every article on ChristianityToday.com
Unlimited access to 65+ years of CT's online archives
Member-only special issues
Subscribe
Bees, but No Bible
Bees, but No Bible