true
It doesn't take a Flash of Genius to figure out that this movie about an engineer was the product of some highly intelligent design; everything about it feels calibrated to perfection, and its quality of craftsmanship is difficult to deny. It's a movie that comes decked out with all the features necessary to win over its audience. It's a tale of a lowly David taking on corporate Goliath, a portrait of a marriage on the rocks, and a tit-for-tat courtroom drama. It's got a tortured genius whose brain power is challenged only by his inner madness, and it's got his loving, long-suffering wife who sees in him what others may miss. It's a 1960s period piece, it's based on a true story, and hey, it's even got mental illness. Awards, please!
And yet, for all this smart craft, it's hard not to wonder if the film's designer hasn't handed off a big mess to his marketing guys. Because as solid as the movie is—and truly, its professionalism cannot be impugned—one wonders exactly who or what this particular vehicle was made for. On the one hand, it feels way too slick for the Academy, and yet it also seems like it isn't quite flashy enough to bring in big audiences. It's a crowd-pleaser through and through, yet it's questionable as to whether anyone will want to rush out and see it. Maybe a bit more fine-tuning was due after all.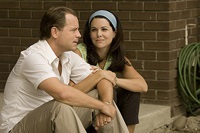 Greg Kinnear stars in the lead role—a job that one can easily imagine going to Tom Hanks, or a Hollywood funnyman trying to prove that he can play it straight. Thankfully, though, the casting didn't go in that direction, as Kinnear is wonderful in the kind of leading role he's long deserved, playing the smart and socially awkward college professor and amateur inventor Robert Kearns. Dr. Kearns is a faithful husband to wife Phyllis (Lauren Graham, stepping into her most serious role yet, as well as her biggest and best) and a father of six. He's a religious man—Roman Catholic—and he's perpetually intrigued by the mechanics of the human eye.
This fascination is what ultimately leads to his, er, flash of genius—the invention of the intermittent windshield wipers. (Even if you don't know what that means exactly, it's a safe bet that you've got 'em on your car.) His brilliant idea brings lofty hopes and lots of joy to his family, and is the pride of his friends and co-workers, some of whom band together with him to begin marketing his invention to Detroit's big auto makers.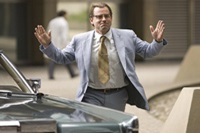 Kearns is initially very secretive and protective about the specifics of his invention, and it turns out that he has every right to be. His design is stolen by Ford, devastating Kearns, who vows to fight the corporate giant until they confess their wrongdoing and give him the credit that is rightfully his. It turns out to be a longer and more perilous road than Kearns ever imagined, taking its toll on his family life and his own mental health.
At no point in the film does anything particularly surprising happen, and yet, it's a testament to the movie's professionalism that it's still a highly enjoyable and engaging piece of work. This professionalism, however, is both a blessing and a curse, as it makes for some quality entertainment but sands away all the rough edges, making it feel a bit faceless in the process, from the heavy-handed metaphors (a priest compares the church to the diverse city of Detroit) to the grizzled old lawyer who spouts clichés ("I believe in a little thing called justice"). It's the kind of movie that's exceedingly solid—just never remarkable. And so even when it hits all the right, inspiring notes, it also fails to leave much of a lasting impression.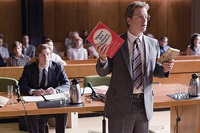 And those inspiring notes, by the way, may be troubling to some. Though Christian moviegoers will be pleased with the very positive portrayal of religious faith, they may also be troubled by the fact that, once again, Hollywood celebrates individualism over selflessness, championing Kearns as a hero for standing up for what he believes in—which is indeed highly admirable—but glossing over the fact that his relentless pursuit of justice has devastating effects on his family. Indeed, even though the movie shows us the consequences of his actions on his family life, in the end, it still seems to want us to believe that Kearns was right, and that his sacrifices were worth it. Actually, though, it seems as if the real hero is eldest son Dennis (Jake Abel), who carries many burdens for his family and gives of himself to keep it together. His humility and sacrifices stand in stark contrast to his dad's recklessness.
But even in spite of this, Kearns does indeed have many virtues, his genuine desire for truth standing at the fore. And that's enough to make it a movie that's worth recommending, even if it's still not entirely clear to whom it should be recommended. The Oscar crowd, and those looking for something flashy, may find that this movie—essentially Seabiscuit with cars instead of horses—is a bit on the dull side. But it certainly hits all the right notes, and, on a technical level, it's exceedingly well-done, which means that, for those who enjoy this sort of inspiring, true-life story and are able to sort through the good and the bad in its central character, Flash of Genius is a smart choice, if not quite a brilliant one.
Talk About It
Discussion starters
Robert Kearns is offered a great deal of money to end his lawsuit against Ford, but he turns it down. What are his values? What drives him to continue his lawsuit?
Do you think Kearns is right to continue his lawsuit, even amidst the damage it does to his family? Do you think he is a hero, or simply selfish? Or maybe a little of both?
Does Phyllis deal with her husband's obsession in a responsible and loving way, or in a selfish way? How well do the children deal with it?
The Family Corner
For parents to consider
Flash of Genius is rated PG-13 for some brief strong language, which includes about eight or ten swear words, including a few profane uses of God's name.
Copyright © 2008 Christianity Today. Click for reprint information.
What other Christian critics are saying: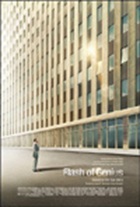 Browse All Movie Reviews By: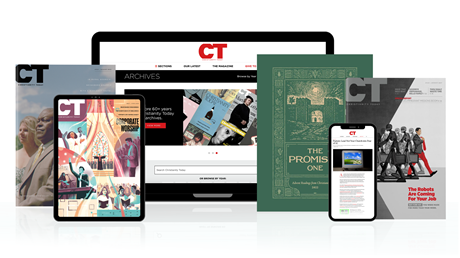 Annual & Monthly subscriptions available.
Print & Digital Issues of CT magazine
Complete access to every article on ChristianityToday.com
Unlimited access to 65+ years of CT's online archives
Member-only special issues
Subscribe
Flash of Genius
Flash of Genius