Leadership Gold: Lessons I've Learned from a Lifetime of Leading
by John C. Maxwell
Thomas Nelson, April 2008
256 pp., $25.99
John C. Maxwell does not fit a typical mold. Who else has spent 25 years as a pastor and now writes bestsellers that crowd the shelves in bookstores' management/leadership sections? He founded Equip "to train a million leaders worldwide" and Injoy to help churches raise major capital funds. According to Maxwell, his lessons come from absorbing and applying leadership principles, including learning from his failures. The pastor/entrepreneur/teacher's latest book, Leadership Gold, is intended to be a culmination of his previous works, communicating his "hardest-won leadership lessons." "I've sifted through a lot of dirt to deliver the gold," he writes.
Maxwell is upfront about his failures. He opens an early chapter titled "The Toughest Person to Lead Is Always Yourself" by recounting the painful memories of four major leadership crises. "I'm sorry to say all of them were my fault," he confesses.
This refreshing vulnerability resurfaces later when he describes a moment when he failed to take action: "People lost jobs, teams were torn apart, dreams went unrealized and, most sadly, some friendships ended." The problem, he writes, was his own tendency to be overly optimistic: "I still do not trust myself in this area. My mental and emotional wiring will always make me want to think the best and overlook the negative."
But it's not Maxwell's way to present a problem without a solution. To temper his optimism, Maxwell has developed four practices, which he lays out in bite-sized chunks.
It's those digestible chunks of hard-earned wisdom, served in a flow of 26 chapters, that make this book accessible to a broad range of readers. Maxwell mines leadership literature and his own experiences, dispensing advice that resonates with biblical principles. He quotes a variety of experts, many of whom he calls friends, from Ken Blanchard and Zig Ziglar to Stuart Briscoe, Howard Hendricks, and Jack Welch.
Maxwell, wanting people not just to hear but also to apply, strives to be "a motivational teacher, not just a motivational speaker." "I have disciplined my life to develop that uniqueness," he writes. "It's my niche — my strength zone." His stance as both a learner and a practitioner inform his teaching and speaking.
Not afraid to poke fun at himself, Maxwell writes in a chapter titled "Don't Send Your Ducks to Eagle School" of a visit with Willow Creek founding and senior pastor Bill Hybels. Bill, the runner, and John, the walker, ran and walked a golf course together. Then Bill suggested they do it again. They did, Maxwell says, but he "almost died." The point of the story: You can't teach someone to be something they are not. "He's an eagle," Maxwell writes, "and I'm a duck."
With that same humility, Maxwell recommends that while mentoring others, a good leader should also seek to be mentored. It struck a personal chord for me when he described seeking advice from Fred Smith at a major fork in the road. Fred, a longtime trustee of Christianity Today International, did the same for me for over four decades. Fred's advice to Maxwell? Not to stay where he was comfortable, but to keep climbing despite the risks. Maxwell took the advice.
You won't find Peter Drucker-type breakthroughs in Maxwell, but rather tried-and-true nuggets presented accessibly. Often, that's the kind of advice leaders find most valuable.
Harold Myra previously served as CEO of Christianity Today International.
Related Elsewhere:
Leadership Gold is available at ChristianBook.com and other book retailers.
Christianity Today has other book reviews on a section of our website.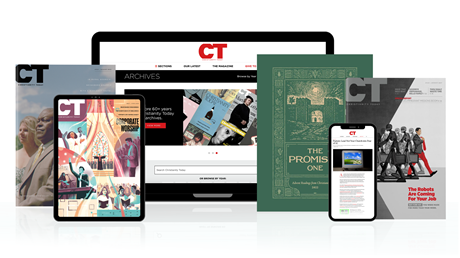 Annual & Monthly subscriptions available.
Print & Digital Issues of CT magazine
Complete access to every article on ChristianityToday.com
Unlimited access to 65+ years of CT's online archives
Member-only special issues
Subscribe
Maxwell's Magnum Opus
Maxwell's Magnum Opus