America's teenagers are up to something.
According to a 2005 study by the Corporation for National and Community Service, an estimated 15.5 million U.S. teens—55 percent—participate in volunteer activities. The teen volunteering rate is nearly twice the adult rate of 29 percent. Youth volunteer more than 1.3 billion hours of community service each year.
Much of that service takes place in churches raising money for the needy. Youth group fundraising efforts (volleyball marathons, 30-hour fasts) are a staple feature of local newspapers. But once in a while, the efforts of Christian youth are so extraordinary, they make national news.
Christianity Today interviewed two such teens to put some flesh on this trend.
On most basketball teams, if you only hit half of your free throws, you'll be on the bench. Unless you are playing for Hoops of Hope.
Even the team captain—Austin Gutwein, the charity's 14-year-old founder—only hits about 50 percent of his free throws. But all he cares about is that for every free throw he shoots—regardless of how many he makes—another AIDS orphan in Africa is helped.
That's the premise of Hoops of Hope, which Austin founded at age nine after watching a World Vision video about AIDS in Africa. The story focused on a little Zambian girl who had lost her parents to AIDS.
"She was alone, living in a mud hut, huddling under a tarp in the rain," says Austin, who lives with his family—parents Dan and Denise and sister Brittany, 13—in Mesa, Arizona. "It was incredibly sad. I started thinking what life would be like if I lost my parents, and I couldn't imagine that.
"I felt like God was telling me to do something."
2,057 free throws
So Austin started what he calls a "shoot-a-thon." He asks sponsors to pledge money while he shoots a ton of free throws—giving a whole new meaning to the term charity stripe.
Hoops of Hope officially tipped off on World AIDS Day in December 2004, when Austin shot 2,057 free throws—one for each child orphaned during a typical school day (based on the U.N.'s estimate that 6,000 children worldwide are orphaned daily as a result of AIDS).
Austin raised almost $3,000 that first year, and sponsored eight AIDS orphans through World Vision. The relief agency began to spread the word about Hoops of Hope, and people around the world started holding their own events. The charity, continuing its partnership with World Vision, has raised almost $500,000 in four years.
Some of that money was used to build a school in Zambia. Austin was at the grand opening last fall, where village leaders thanked him in front of a crowd of over 1,000.
"I was blown away," Austin says. "This school is going to do a lot for these kids and this village."
In 2007, with more than 5,000 participating worldwide, Hoops of Hope raised over $200,000 to build a medical lab and counseling center in Zambia; Austin plans to visit that project in March.
This year, Hoops of Hope is shooting for enough money to build another clinic in Zambia, with a focus on the prevention of mother-to-child AIDS transmission.
"Prevention is absolutely part of our mission," says Austin. "We want to prevent kids from being orphaned in the first place. We want those who have AIDS to receive treatment for it. And we want them to learn about the love of Christ."
Hoops of Hope has added another partner: the Revolve Tour, an event for teen girls featuring Christian musicians and speakers—including Austin. Thousands are signing up to participate in Hoops of Hope.
When Austin speaks at the conferences, he tells the girls, "You don't have to change the world. You just change the world for one person."
Austin doesn't get caught up in the politics or morality questions of AIDS.
"As kids, we don't worry about why anybody has it or how they got it," he says. "All we kids want to do is help other kids.
"We can change the world as kids," he adds, citing 1 Timothy 4:12 as his motivation. "We don't need to wait till we are adults. We can make a difference now."
As a preschooler, Kendall Ciesemier believed she would grow up to be famous, though she didn't know what for.
Then, one day in fourth grade, Kendall came to her parents, Mike and Ellery, and said, "God told me I'm going to be famous for helping people."
But what people? She found the answer a year later while watching an Oprah special on AIDS orphans in Africa. Kendall, then 11, was moved by the story of a 12-year-old girl who had lost her parents to AIDS and was caring for three younger siblings.
"I thought, How can anybody do that?" Kendall, now 15, says. "My mom was sitting there crying, but I was thinking, You can cry, but I'm going to do something about it."
She went to her room, did an online search for "AIDS orphans in Africa," and found World Vision's website, where she learned she could sponsor a child for $360 a year. She rounded up her birthday and Christmas money and part of her savings, stuffed $360 into an envelope, and asked her parents for a stamp.
"I'm sponsoring a child," she announced. "And don't ask me a lot of questions, because I want to do this all by myself."
Six months later, Kendall needed a liver transplant. Born with a rare condition called biliary atresia, she had lived a relatively normal childhood, though with frequent medical attention. Now her liver was failing. She spent most of the summer of 2004 in the hospital; the first transplant failed due to complications, but the second was a success.
Just before being admitted to the hospital, Kendall had an idea: Rather than collect the usual sickbed assortment of flowers and teddy bears, why not ask people to donate to AIDS orphans instead? She went back to World Vision's website and learned that she could sponsor a community in Zambia—for $60,000.
"So that's where I set my goal," she says. "My parents were like, 'Maybe you should go for $1,000.' They tried to convince me to aim lower, but I was like, 'No way!' "
And with that, on the eve of a surgery she might not have survived, Kids Caring 4 Kids (KC4K) was born. Even while Kendall was fighting for her life, donations started pouring in.
Once out of the hospital, she recruited friends and held bake sales, set up lemonade stands, and sold KC4K T-shirts. In October 2006, they reached the $60,000.
Kendall also connected with the AIDS ministry at Wheaton Bible Church, the suburban Chicago congregation her family attended at the time. Through the church's missionaries and partnerships, Kendall and KC4K began supporting Hope for Life, a ministry to orphans in Kenya.
Word about KC4K started to spread. cbs did a piece for The Early Show. And in early 2007, Kendall was named one of Prudential's "Top Ten Youth Volunteers" in the nation.
Surprise assembly
Then Oprah noticed. Working secretly with Kendall's parents, Winfrey's staff arranged a surprise assembly at Wheaton North High School in September 2007. Former President Bill Clinton, at the time promoting his new book, Giving, was to be the special guest.
While Clinton gave a generic speech about the school's acts of service, Kendall sat in the crowd thinking, We're no different from any other school. This is so lame. Next thing she knew, Clinton was calling her name, beckoning her to the stage. Clinton said he was taking her to Chicago—right now—to be a special guest on Oprah's show.
Kendall, her parents, and older brother Connor piled into a caravan with the ex-President. Two hours later, she was on TV, sitting between Oprah and Clinton, telling viewers about KC4K.
"I was like, Am I dreaming?" she says now. "It was ridiculous."
It got even more ridiculous when Clinton announced that an anonymous friend had just written a check to KC4K—for $500,000. "I just started to cry," says Kendall. "I thought, This cannot get any better."
Now quite healthy—she was recently given medical clearance to take her first trip to Africa, which she hopes will happen next year—Kendall says KC4K's five-year total is up to about $700,000.
The money is being spent to help African children. Two recent projects, both with Bright Hope International, include a dorm at a Kenyan orphanage and a meal program for 600 widows, orphans, and AIDS patients at a Zambian facility. They are looking into more projects to fund.
Kendall's dad oversees the business end of things, but no checks are written without her approval. "I get to check off everything as the final decision maker," she says. "It's sort of like shopping—I get to go shopping with all this money, finding projects that I can support to change people's lives."
She summarizes her experience, saying, "When you totally give yourself up to be a tool for God and let him work through you, he listens. And he does it."
Judith Nichols, an expert on generational giving, has compared four generations, those born between World Wars I and II up through today's youth. She concludes that the oldest and the youngest living generations are much more civic-minded than the two generations in between. But while the older generation mostly focused on America, young people today show concern for the entire world. Kendall and Austin are dramatic examples of that.
Mark Moring is a CT associate editor.
Related Elsewhere:
For more information about these groups, visit HoopsofHope.org and KidsCaring4Kids.com. Christianity Today also has more articles on missions & ministry.
Have something to add about this? See something we missed? Share your feedback here.
Our digital archives are a work in progress. Let us know if corrections need to be made.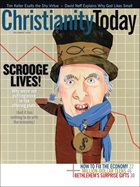 This article is from the December 2008 issue.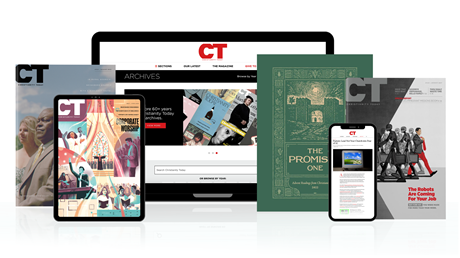 Annual & Monthly subscriptions available.
Print & Digital Issues of CT magazine
Complete access to every article on ChristianityToday.com
Unlimited access to 65+ years of CT's online archives
Member-only special issues
Subscribe
Youth with a Vision
Youth with a Vision