true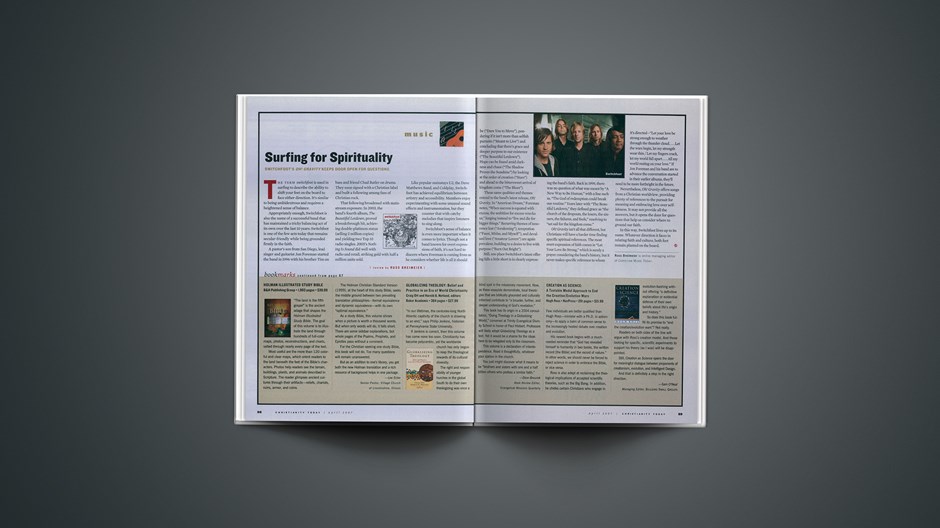 The term switchfoot is used in surfing to describe the ability to shift your feet on the board to face either direction. It's similar to being ambidextrous and requires a heightened sense of balance.
Appropriately enough, Switchfoot is also the name of a successful band that has maintained a tricky balancing act of its own over the last 10 years: Switchfoot is one of the few acts today that remains secular-friendly while being grounded firmly in the faith.
A pastor's son from San Diego, lead singer and guitarist Jon Foreman started the band in 1996 with his brother Tim on bass and friend Chad Butler on drums. They soon signed with a Christian label and built a following among fans of Christian rock.
That following broadened with mainstream exposure. In 2003, the band's fourth album, The Beautiful Letdown, proved a breakthrough hit, achieving double-platinum status (selling 2 million copies) and yielding two Top 10 radio singles. 2005's Nothing Is Sound did well with radio and retail, striking gold with half a million units sold.
Like popular mainstays U2, the Dave Matthews Band, and Coldplay, Switchfoot has achieved equilibrium between artistry and accessibility. Members enjoy experimenting with some unusual sound effects and instrumentation, but they counter that with catchy melodies that inspire listeners to sing along.
Switchfoot's sense of balance is even more important when it comes to lyrics. Though not a band known for overt expressions of faith, it's not hard to discern where Foreman is coming from as he considers whether life is all it should be ("Dare You to Move"), pondering if it isn't more than selfish pursuits ("Meant to Live") and concluding that there's grace and deeper purpose to our existence ("The Beautiful Letdown"). Hope can be found amid darkness and chaos ("The Shadow Proves the Sunshine") by looking at the order of creation ("Stars") and ahead to the bittersweet arrival of kingdom come ("The Blues").
These same qualities and themes extend to the band's latest release, Oh! Gravity. In "American Dream," Foreman notes, "When success is equated with excess, the ambition for excess wrecks us," longing instead to "live and die for bigger things." Recurring themes of innocence lost ("Awakening"), temptation ("Faust, Midas, and Myself"), and devalued love ("Amateur Lovers") are again prevalent, building to a desire to live with purpose ("Burn Out Bright").
Still, one place Switchfoot's latest offering falls a little short is in clearly expressing the band's faith. Back in 1999, there was no question of what was meant by "A New Way to Be Human," with a line such as, "The God of redemption could break our routine." Years later with "The Beautiful Letdown," they defined grace as "the church of the dropouts, the losers, the sinners, the failures, and fools," resolving to "set sail for the kingdom come."
Oh! Gravity isn't all that different, but Christians will have a harder time finding specific spiritual references. The most overt expression of faith comes in "Let Your Love Be Strong," which is surely a prayer considering the band's history, but it never makes specific reference to whom it's directed—"Let your love be strong enough to weather through the thunder cloud. … Let the wars begin, let my strength wear thin / Let my fingers crack, let my world fall apart. … All my world resting on your love." If Jon Foreman and his band are to advance the conversation started in their earlier albums, they'll need to be more forthright in the future.
Nevertheless, Oh! Gravity offers songs from a Christian worldview, providing plenty of references to the pursuit for meaning and embracing love over selfishness. It may not provide all the answers, but it opens the door for questions that help us consider where to ground our faith.
In this way, Switchfoot lives up to its name. Whatever direction it faces in relating faith and culture, both feet remain planted on the board.
Russ Breimeier is online managing editor of Christian Music Today.
Related Elsewhere:
Christian Music Today's Switchfoot page has reviews, interviews, and more information on the band.
The band made Russ Breimeier's top ten list of Contemporary Christian Music artists.
Switchfoot's official website has posted the band's Oh! Gravity tour schedule, videos, and more.
Switchfoot founded lowercase people, "a daring new endeavor to revolutionize the way we view beauty, truth and humanity." The organization includes a magazine, apparel, and a non-profit organization. Their interview section features a conversation between Jon Foreman of Switchfoot and Sean O'Donnell of Reeve Oliver.
The second annual Switchfoot Bro-Am, a benefit event which includes a surfing contest, an auction, and a concert, will be June 2.
They will perform "Awakening" on The Late Late Show this Friday, March 30.
Have something to add about this? See something we missed? Share your feedback here.
Browse All Music Reviews By: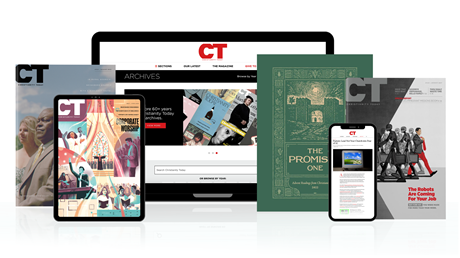 Subscribe to Christianity Today and get access to this article plus 65+ years of archives.
Home delivery of CT magazine
Complete access to articles on ChristianityToday.com
Over 120 years of magazine archives plus full access to all of CT's online archives
Subscribe Now
Surfing for Spirituality
Surfing for Spirituality