This article originally appeared in the September 2, 1983 issue of Christianity Today.
The Confessions of St. Augustine are currently stirring me at a very deep level. Some years ago I read a copy of Louis Bertrand's biography of Augustine. Perhaps it is good to read that biography before reading the Confessions. Against the background of Augustine's life, the pouring out of his heart to God takes on additional meaning.
The pouring out of any soul before God is something one approaches prayerfully, reads reverently, and thinks about. But such a soul as Augustine moves one into the presence of God. We have all responded to his now well-known statement: "Thou hast made us for Thyself, and our heart is restless, until it rests in Thee."
Elsewhere, referring to God, he says, "O Thou my tardy joy!" He also recounts the sins and follies of his youth, the influence of his mother, and many of his experiences. These teach me, for instance, that sin, when confessed—truly confessed—will not be described in all its lurid details. True confession implies a genuine sorrow for sin that would negate any desire to say anything more about it than absolutely necessary.
I question the wisdom of anyone today writing a confession of private sins without first reading the Confessions. Here sins are alluded to only enough to let us know why the author is so forever and eternally grateful to God for his goodness and mercy in Christ Jesus. God's forgiveness captivates the whole of his life and being, which pours itself out in worship and love to God who has redeemed him.
We also learn of the faithful persistence of Augustine's mother. He tells us that she went to a certain well-known bishop in Carthage to plead with him to talk with Augustine, who had already developed a distaste for the Scriptures and been led into doctrinal error by the Manichaeans. But the bishop, aware of Augustine's brilliance, did not want to tangle with him. When his mother, Monica, persisted, the bishop replied, "Go thy way and God bless thee, for it is not possible that the son of these tears should perish."
Then comes the moving account of how he slips away from his mother by lying to her and proceeding to Rome and Milan. His mother prayed that he would not sail, but Augustine says God regarded not what she then asked, that he might make of him "what she ever asked."
Often I have made a request of God with earnest pleadings even backed up with Scripture, only to have him say "No" because he had something better in store.
Related Elsewhere:
Christianity Today published an original and an RNS obituary for Ruth Graham on June 14, 2007.
The Billy Graham Evangelistic Association has a memorial site for Ruth. The press release above is from A. Larry Ross and Associates, Billy's longtime personal publicist and spokesman, has photos, video, and more information.
Christianity Today articles by and about Ruth Graham include:
Putting Pressure in Its Place | Ruth Bell Graham on the purpose of stress. (May 8, 1981)
Afraid of the Right Things | One fear puts all others in proper perspective. (March 4, 1983)
A Living Birthday Letter | Ruth Graham's life is a letter crafted especially for people like me who dread the thought of growing old. (Wendy Murray Zoba, June 12, 2000)
What Ruth Graham Taught Me About Prayer | A powerful way to make God's words your own. (Today's Christian, July/August 1999)
RuthBellGraham.com expired in 2005 and is now a cybersquatter's site, but its content is still available at the Internet Archive.
The Billy Graham Center Archives in Wheaton, Illinois, (not to be confused with the Billy Graham Library in Charlotte, N.C.) has wonderful photos, recordings, and documents.
Obituaries on Ruth Bell Graham include those from the Associated Press, Asheville Citizen-Times, Charlotte Observer, Time, Newsweek, The New York Times, USA Today, Washington Post, Los Angeles Times, Atlanta Journal-Constitution, News14 Charlotte, and other sources.
Ruth Graham wrote "To Hear Your Voice," "Powerful Prayer," and other columns for Decision magazine, a publication of the Billy Graham Evangelistic Association.
Patricia Conwell's biography of Ruth Graham, Ruth, A Portrait, is available from ChristianBook.com and other retailers.
Walter Cronkite narrated a Public Radio International special on Ruth Graham. Interviews with family members and friends and photos are available on the program's website.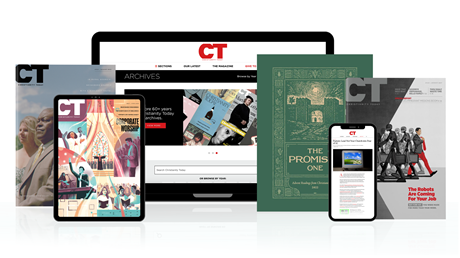 Annual & Monthly subscriptions available.
Print & Digital Issues of CT magazine
Complete access to every article on ChristianityToday.com
Unlimited access to 65+ years of CT's online archives
Member-only special issues
Subscribe
Moved into the Presence of God
Moved into the Presence of God