Three of Great Britain's most prominent Christian groups have ended their 14-year conference partnership, scuttling the annual Word Alive youth event. At issue was disagreement over a speaker, the Rev. Steve Chalke.
But below the surface simmers a theological controversy that threatens to split the country's evangelicals.
Spring Harvest's namesake conference, the largest Christian event in the country, draws about 55,000 people each year to a multi-site, multi-week lineup. The organization recently asked that Keswick Ministries and the Universities and Colleges Christian Fellowship (UCCF) be willing to put Chalke, a member of Spring Harvest's council of management, on the student- and family-focused platform they co-host. When the ministries balked, Spring Harvest cancelled the event.
"The Word Alive committee, in good conscience, just didn't feel it would be appropriate, during that week, for Steve Chalke to be given a platform," said UCCF communications director Pod Bhogal. "Steve Chalke has made his dislike of penal substitution really, really clear, and … we didn't feel the nature of the atonement was one of those things you could agree to disagree over."
Chalke's theology first came into question in 2003 with the publication of his book The Lost Message of Jesus. In it, Chalke, the senior minister of Church.co.uk and founder of Oasis Trust and Faithworks, compared the prevailing Protestant view of the atonement to divine child abuse.
"[W]ouldn't it be inconsistent for God to warn us not to be angry with each other and yet burn with wrath himself [against sin and sinners]?" he later wrote in an article defending his position. "I, for one, believe that God practices what he preaches."
Chalke criticizes the penal substitutionary theology of 19th-century Princeton theologian Charles Hodge, subscribing instead to a view of the atonement called Christus Victor, which focuses on how Christ delivered fallen humanity from Satan. In 2005, the Evangelical Alliance (EA), an umbrella organization for U.K. evangelicals, hosted a public debate on the atonement. Its revised doctrinal statement, which Chalke signed, appears to uphold penal substitution—the belief that Jesus endured God's punishment for humanity's sin while on the Cross.
According to Adrian Warnock, a lay preacher and blogger who broke news of the conference split, Chalke's signing of the EA statement, which alludes to the precise view he criticizes, deceptively muddies the issue.
"What we're in the process of, really, in the U.K. is a battle for the very definition of what is an evangelical," Warnock said. "And it's as simple as that."
According to J. I. Packer, British-born board of governors' theologian at Regent College and CT senior editor, various biblical understandings of the atonement need not conflict. Penal substitution is the mainstream, historic view of the church and the essential meaning of the Atonement, he said. Yet with penal substitution at the center, Christus Victor and other Scriptural views of atonement can work together to present a fully orbed picture of Christ's work.
"To omit any part of this story," Packer said, "is to distort and damage the gospel."
Neither Chalke nor leaders from the EA or Spring Harvest have been willing to comment on the conference split or atonement debate.
Keswick and UCCF (the U.K.'s sister body to InterVarsity Christian Fellowship) plan to launch a new Word Alive conference without Spring Harvest's sponsorship in 2008. World Alive has scheduled two strong proponents of substitution as speakers: Donald A. Carson, research professor of New Testament at Trinity Evangelical Divinity School in Deerfield, Illinois, and John Piper, preaching pastor at Bethlehem Baptist Church in Minneapolis.
Related Elsewhere:
This past spring's Word Alive was the last to be part of Spring Harvest.
The new Word Alive has already confirmed Don Carson, John Piper, and Terry Virgo for its 2008 conference, by UCCF and Keswick Ministries.
The UCCF issued a statement explaining its reasons to end the partnership with Spring Harvest.
Steve Chalke is the founder of Oasis Ministries.
Adrian Warnock's Blog has followed this story, as well as the discussions of atonement that surround it.
Related Christianity Today articles include Mark Dever's "Nothing But the Blood" and "The Good News of God's Wrath."
Our sister publication, Books & Culture, ran a series on the atonement:
Violence and the Atonement | Perhaps no doctrine has been more central to evangelical theology, yet today among evangelicals, as among orthodox Christians more generally, one often hears that the classical understanding of this doctrine is deeply flawed, that we must "rethink the atonement." Is that really so? By Richard J. Mouw (January 1, 2001)
The Disappearance of Punishment | Metaphors, models, and the meaning of the atonement. By Hans Boersma (March 1, 2003)
The Meaning of Christ's Suffering | Graphic meditation on Christ's suffering doesn't appear before the late medieval era, approximately the 14th century. Before that, the presentation is more in accord with the way Christ appears in the Gospel of John. In iconography, he reigns serene from the Cross, a victorious conqueror who has rescued us from Death. By Frederica Mathewes-Green (March 1, 2004)
Antonement: The Penal View? | Toward a trinitarian theology of atonement. By Stephen N. Williams (January 1, 2005)
More is available on our theology page.
Have something to add about this? See something we missed? Share your feedback here.
Our digital archives are a work in progress. Let us know if corrections need to be made.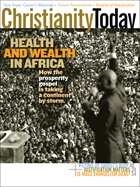 This article is from the July 2007 issue.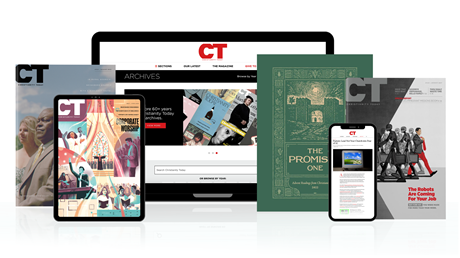 Annual & Monthly subscriptions available.
Print & Digital Issues of CT magazine
Complete access to every article on ChristianityToday.com
Unlimited access to 65+ years of CT's online archives
Member-only special issues
Subscribe
Cross Purposes
Cross Purposes