true
Veteran Hollywood producer Ken Wales has long wanted to bring the story of John Newton to the big screen. He intended to call it Amazing Grace, titled after the classic hymn penned by Newton, a former slave trader who had undergone a radical conversion to Christianity.
Eight years ago, Wales approached Philip Anschutz, a billionaire media mogul and devout Christian, about making the film. But Anschutz—who owns Bristol Bay Productions (Ray, Sahara) and Walden Media (Narnia, Bridge to Terabithia)—had a different idea: He wanted a movie about William Wilberforce, the 18th century Christian abolitionist.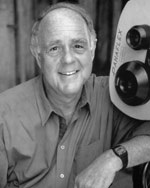 Wales thought Newton's story should come first, since it was Newton who eventually mentored the young Wilberforce. But Anschutz didn't bite. He wanted Wilberforce—and got it.
Wales got to keep his title, Amazing Grace, but the film is Wilberforce's story—with Newton playing a major role. The film, a Bristol Bay Production, opens Friday—exactly 200 years to the day since the abolitionist convinced the British parliament to pass a bill banning the nation's slave trade.
Wales was part of the production team that would hire veteran director Michael Apted (Coal Miner's Daughter, Gorillas in the Mist) and screenwriter Steven Knight (Dirty Pretty Things). Ioan Gruffudd (King Arthur, Fantastic Four) plays Wilberforce, and Albert Finney (Erin Brockovich, Big Fish) plays Newton.
A devout Christian, Wales, 68, counts the likes of Anschutz and Julie Andrews and even Billy Graham among his good friends. He produced 1978's Revenge of the Pink Panther with Andrews' husband, Blake Edwards, and he brought the popular Christy series (starring Kellie Martin) to CBS in 1994.
We recently sat down with Wales to discuss Amazing Grace—and a few other movies he'd like to make in the years ahead.
So, Phil Anschutz convinced you to do a Wilberforce movie instead?
Ken Wales: Yes. When I mentioned John Newton, Phil said, "Why him?" I said, "It's the most popular hymn; everybody sings 'Amazing Grace.' And the lyrics are exactly what happened to John Newton; it is his life!"
The Newton story had always fascinated me, but the difficulty of telling a story about a life is you get into the rut of bio-pic movies—the standard linear telling of he was born here, he did this, he got married, this happened, he found faith, he accomplished this, and then we have nice epithet. But the way you really try to zero in on a film is to find that portion in a person's life where the change takes place—where the problem to be solved is very clear . . . and then he proceeds to solve it, and there's an ultimate victory. Audiences love that ultimate victory. They also want redemption; even secular audiences really want that satisfaction of a redemptive ending.
Well, Newton still has a significant presence in Amazing Grace?
Wales: Yes. He ended up mentoring Wilberforce, and that was good, because he had been to the war, so to speak, through the slave trade. His life was changed by God's intervention, but he was derided by Parliament when he came back to protest the slave trade. For Newton, who had been a slave trader, it was like the fox guarding the chicken house: How would you fix the problem when you were part of the problem? So Newton couldn't get it accomplished as Wilberforce did.
Phil [Anschutz] said he really admired Wilberforce because of his tenacity; he stayed the course and worked diligently with his friends and associates to change the world. He wanted to reform matters, morals and decency.
But how will you get people to come to a movie about someone they've likely never heard of?
Wales: I knew that would be a struggle. Anybody I've asked, they'd say, "William who? Wilbur? May the Force be with you? Is it something from Star Wars?" I'd get all that kind of stuff. I thought, I'm sure not having much pre-awareness here! What can we do?
I thought if this is going to appeal to Christians, what have they latched on to in the past? What is their standard bearer when it comes to film stories? It's Chariots of Fire, which is really the seminal film in terms of Christians saying, "That's what I feel about my faith; that's how I can stand up for it." It's such a well-made film. And who had ever heard of Eric Liddell before Chariots?
Colin Welland wrote the screenplay for Chariots. I thought, if I could get him and some other members of the Chariots creative team, we'd have something with a strong identification to commend it to the Christian community. Colin was familiar with Wilberforce's story, calling him "the great Christian reformer who changed the world." I thought, Bingo! He wrote the first draft about four years ago, and it was terrific. He had an extraordinary opening scene . . .
Yes, but Welland didn't end up as the writer. How did you get from him to Steven Knight, who is credited as the writer?
Wales: Well, because the studio people wanted it more "edgy." They had Colin do a second draft, and it still wasn't quite what they wanted, so they wanted to move on to another writer. I was a bit heartbroken, but they moved on to a couple of writers who worked on Sahara, that magnificent roaring success that had twelve writers on it. They made a go at it, and it wasn't satisfactory. By then, time was getting short, because we wanted to release the film in February 2007 because of the 200th anniversary.
We ended up hiring Steven Knight (Dirty Pretty Things), and he put the story idea together as more of a political thriller of behind the scenes, showing how Wilberforce accomplished what he did.
So even though you were disappointed that you couldn't do the Newton film, are you excited about this one instead?
Wales: You bet! I still hope to do the Newton film, but I am thrilled to discover Wilberforce. He has become my personal hero. It shows how God can turn those things around and open up a whole thing in my life. And the movie shows how not one plus God, but God plus one—in terms of Wilberforce—can truly change the world.
It's the 200th anniversary of Wilberforce's bill, but what other reasons is this film relevant now?
Wales: There are more slaves in the world now than at the time when they tried to eradicate the slave trade. Now it's in terms of teenage sex trafficking, things in third world countries that are just despicable. It's just a terrible, terrible problem.
Maybe that's your hook to draw people to see a movie about a guy they've never heard of?
Wales: We hope so. The slavery issue is very important, and we just want to be part of the good resolution of this whole thing. Here's a definition of "entertainment" that I work and live by, and it comes from the earliest Greek definition of the word: "to inform with delight." To me, this movie does that, by entertaining—and creating awareness.
In your career, where does this Amazing Grace rank, satisfaction-wise?
Wales: Right up there with Christy, no question. Christy changed the face of television.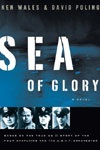 You've also written a book called Sea of Glory that you hope to turn into a film. What's that story about?
Wales: It's the true World War II story of the four chaplains on the Dorchester who gave up their life jackets to the last four men, prayed together and went down with the ship. The men on the book's cover are George Fox, a Methodist minister; Alexander Goode, a rabbi; John Washington, a Catholic priest; and Clarke Poling, Dutch Reformed—who was also my dad's classmate at Yale.
When I started thinking about making it into a movie, I found out that Warner Brothers had thought about doing it in the 1950s. They had a file in their archives with letters from [co-founder] Jack Warner, who wrote, "This is going to be our biggest film ever, because it's got Protestant, Catholic and Jewish heroes in it." Kirk Douglas was going to produce it and play the rabbi chaplain, and he had signed up three other guys to play the other chaplains—Glenn Ford, Henry Fonda, and Charlton Heston. Can you imagine?
There was even a script by James Webb, who won an Academy Award for writing How the West Was Won. I said, "We'll just film this script!" But when I read it, my heart sank because he just focused on one chaplain—Poling. But this story has to be an ensemble, I'm totally convinced of that. You can't favor one chaplain over the others.
I found one more letter in that file, where Jack Warner said, "As much as I love this project, we're going to cancel it because Warner Brother has decided we're not going to make any more war movies. We've made enough." And that was it. So the film was never done.
Hard to believe this story just sat on a shelf all those years?
Wales: Yeah. But that's one of the things I brought up with Phil Anschutz when I met with him in 1999. He had read Sea of Glory, and said he'd be interested in making it into a movie. We hope to do that one next.
What other films do you want to make?
Wales: I'd like to do a sequel to Chariots of Fire, called With Wings As Eagles, that follows Eric Liddell as a missionary to China. And I'd like to do The Great Divorce, based on the book by C. S. Lewis.
Who has the rights to do The Great Divorce?
Wales: The Episcopal Radio and TV Foundation [now the Episcopal Media Center], which did the original animated version of The Lion, the Witch and the Wardrobe for PBS [in 1979]. They came to me and said they had procured the rights to The Great Divorce, and they were considering me to be the producer. I was just thrilled.
Why do you want to make this into a film?
Wales: I love the world of Lewis to start with, and there's a very good pre-awareness because of The Lion, the Witch and the Wardrobe—and more Narnia movies to come.
The Great Divorce is not about any marriage problem. It's about the alienation of man with God. It's that huge schism. It's a classic story about heaven and hell—actually, heaven or hell, and the allegory and juxtaposition of those phrases. I'm a big fan of stories about making choices, and this is one of those stories. It's about making the choices as to where you are, and where you're going.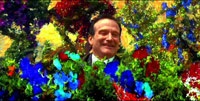 And I began to think about the story's bus trip, the George MacDonald character, the Lewis character, and the others, and we can things with this in CGI that you just couldn't do a while back. Remember Robin Williams in What Dreams May Come? There's a lot of that type of imagery in there—and that was all done with artwork because there really wasn't CGI stuff to do that with. Now you do that all with CGI.
But this is all pre-, pre-, pre-production talk for now.
So, you've got four films in mind—the Newton follow-up, Sea of Glory, The Great Divorce, and the Chariots sequel. What are the chances you'll see all four of these films come to fruition?
Wales: I'm determined to see them get done. One of the ways is to share the load; you try to find collaboration, for persons to keep them going down parallel tracks so that while you're finishing one, you're preparing the next one.
Filmmakers of Faith, an occasional feature at Christianity Today Movies, highlights directors who adhere to the Christian faith—sometimes strongly, sometimes loosely, and sometimes somewhere in between. This series will include everyone from biblically-minded evangelicals to directors who may only have a "church background" and perhaps a lapsed faith … but their films are clearly informed by their spiritual history.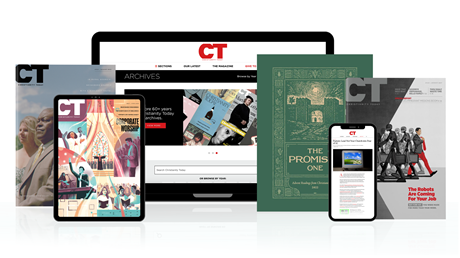 Annual & Monthly subscriptions available.
Print & Digital Issues of CT magazine
Complete access to every article on ChristianityToday.com
Unlimited access to 65+ years of CT's online archives
Member-only special issues
Subscribe
Save the Wales
Save the Wales