Rate My Professors, a professor-ranking website online since 1999, may soon be getting a marketing boost with its acquisition by MTV Networks' mtvU. But in most Christian colleges, that won't make a big difference in the way administrations mediate the professor-student relationship.
Rate My Professors (ratemyprofessors.com) has discovered the formula for college joy: a professor's balance of easiness, helpfulness, clarity, and ability to interest students. And, to the chagrin of some, "hotness," which earns worthy professors a chili pepper icon.
"This site seems to be designed to embarrass or provoke," said John Paff, executive director of communication and executive assistant to the president at Huntington University. The recently added ability to post photos, he said, proves his point.
Professors at Christian colleges seem to get similar ratings to those of their secular college counterparts, but comments do occasionally address the way faculty members encourage or discourage students' faith.
Shock and hyperbole aren't difficult to find on the site, although "bring your pillow" and "awesome!" are the furthest many students go in their comments. "It's like having the perfect date, only he's your teacher. He didn't try to convert us, but still told us how the Bible effects [sic] our faith. He needs to go on a date big time though," one preoccupied student posted about a Pepperdine professor. "Sometimes, I kind of wish that I could jump out of a plane and catch my eyelid on the bell tower rather then listen to him," wrote a Baylor student about another professor.
As genuine as these may sound, inaccuracies, including false posts, are a problem. "I'm rated on this site," said Paff. "A student was very critical. She wrote that I was always playing with my Palm Pilot. The funny thing was that the student had never taken that class. Notably also on the same date, there were other harsh comments made about other professors. This student went through an array of individuals and posted harsh criticisms."
There are many praises, too. But they're not necessarily posted by students. One professor confessed to another that he had been adding high ratings to his own profile. No problem, said his friend. Rate My Professors "has no integrity, so add as many ratings as you want. I have taken to adding famous figures to different departments. I'm considering adding Leonardo Fibonacci to our math Department."
Another complaint is that ratings of all kinds are disproportionate. Readers don't get the opinions of the entire class, just of those who cared enough to post. This isn't just reflected in the academic categories. To judge by the number of chili peppers for Moody Bible Institute professors, faculty meetings must look like a Baywatch reunion.
Many professors are aware of the site and their rankings, says Phil de Haan, executive assistant to the president at Calvin College. "It's painful to be confronted with criticism when it's anonymous. There's self-discovery that occurs within the process. I'm human, too, and when there are warm, fuzzy comments, I feel good, and when there are harsh comments, it hurts," said Paff.
Some serious accusations are leveled at professors in posts, from flirting with students to disregarding the school's policy on theology. Paff and de Haan said that their administrations do not consider Rate My Professors to be accurate enough to base any decisions on.
"Calvin professors, they'll joke about how many chili peppers they have," said de Haan. But he explained that most professors rely on official class evaluations and personal interactions with students for feedback. Paff says that Huntington students' interest in the site seems to have peaked in the 2004 - 2005 school year. Now sites like MySpace, Facebook, and Flickr may be overtaking the popularity of Rate My Professors, though MTV's longstanding record of good marketing may change that.
As MTV knows, image matters. "I work in public relations," said Paff, "and I'd like those little yellow smiley faces to be by everybody's name, but that's just not going to happen."
Related Elsewhere:
mtvU announced its acquisition of RateMyProfessors.com in January.
Professors have responded to the site in the blog Rate Your Students and The Chronicle of Higher Education's chatroom.
Inside Higher Ed's articles on RateMyProfessors.com include 'RateMyProfessors: Hidden Camera Edition,' 'RateMyProfessors — or His Shoes Are Dirty,' and '"Hotness" and Quality.'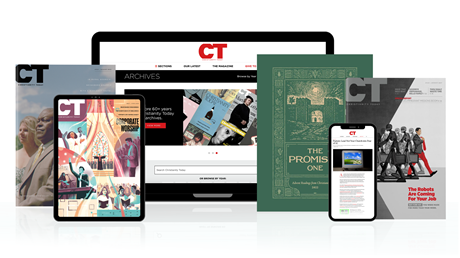 Annual & Monthly subscriptions available.
Print & Digital Issues of CT magazine
Complete access to every article on ChristianityToday.com
Unlimited access to 65+ years of CT's online archives
Member-only special issues
Subscribe
Christian Colleges' Hottest Profs?
Christian Colleges' Hottest Profs?