The president of Oral Roberts University, Richard Roberts, has taken a leave of absence in the wake of allegations that he and his family mishandled university finances. His wife, Lindsay Roberts, has also been accused of spending the night with an underage man. Tenured faculty of Oral Roberts University voted "no confidence" in Richard Roberts on November 12.
The allegations were made public in a lawsuit filed by three former professors. The professors say they were wrongly forced out of Oral Roberts University (ORU) after forwarding the charges to the attention of university leaders. They had discovered the charges when they came across an internal report prepared by ministry employee and Roberts family relative Stephanie Cantees.
The professors are suing Roberts, the university, three ORU administrators, and the university's regents.
According to the lawsuit, an ORU student uncovered the report on a university computer he was asked to repair. He took the report to the three professors, who then took it to ORU's board. Among other things, the report alleges that Roberts
used the university jet to take one of his daughters and several of her friends on a senior trip to Florida and the Bahamas, costing the university $29,411;
remodeled his 2,000-square-foot home office into a walk-in closet for his wife using university funds;
looked the other way while his wife routinely charged thousands of dollars in clothing expenditures to the university or its television ministry;
and ordered staffers to modify records so that personal purchases would appear to be business related.
Roberts has denied the allegations. "At first we felt blindsided," he told Christianity Today. "These allegations were so out of the blue, we never saw them coming. The allegations in this lawsuit are among the most outrageous I have ever witnessed."
In a statement released on October 17, Roberts said he asked the regents to grant him a temporary leave of absence "until these matters can be resolved."
The faculty quorum approved the "no confidence" motion "without regard to the outcome of the current lawsuit against the university," the Associated Press reported. They plan to distribute the nonbinding resolution to the other faculty and regents at an upcoming meeting.
ORU Board of Regents chairman George Pearsons said that the Rev. Billy Joe Daugherty, pastor of Victory Christian Center in Tulsa, has been named executive regent and will lead the university in Roberts's absence. Now 89, Oral Roberts also moved back to Tulsa from California to lead the school during his son's leave.
The lawsuit was filed on October 2 by John Swails, former chairman of the history, humanities, and government department, who was fired; Tim Brooker, coordinator of ORU's government program, who says he was forced to resign; and adjunct professor Paulita Brooker, Tim Brooker's wife, who says she was fired.
Swails, a 14-year tenured professor, referred questions to his attorney, Gary Richardson.
"What this is about is being wrongfully terminated," Richardson said. The former professors are each seeking actual damages in excess of $10,000 and punitive damages in excess of $10,000. The school declines comment while in litigation.
Related Elsewhere:
Richard and Lindsay Roberts have denied the allegations. His statement asking for a leave of absence is available online.
Three regents from ORU, Benny Hinn, Creflo Dollar, and Kenneth Copeland, have been issued letters from the Senate Finance Committee to reveal their finances in Grassley's Senate probe.
Further news about the lawsuit and Oral Roberts University includes:
ORU faculty gives vote of no confidence | A quorum of tenured Oral Roberts University faculty voted "no confidence" in President Richard Roberts and voted in favor of "greater faculty governance and transparency of university finances" in a 3-1/2-hour meeting Monday night. (Tulsa World)
Accreditation team to return to ORU in 2009 | An accreditation team conducting a once-a-decade audit plan to return to Oral Roberts University in a couple of years to see whether concerns about the school have been addressed. (Associated Press)
Professors' attorney issues subpoenas | A lawyer for three former Oral Roberts University professors has subpoenaed the man who maintains the university's private jet records. (Associated Press)
More Defendants Added To ORU Lawsuit | A lawsuit against Oral Roberts University is expanding. (KOTV, Tulsa)
Suit prompts college to defend spending | People with close ties to TV evangelist Oral Roberts and his son, Richard, say they witnessed such extravagances years before a recent lawsuit accusing them of lavish spending engulfed the ministers and their debt-ridden university in scandal. (Associated Press)
Ex-professor has history with lawsuits | A former Oral Roberts University professor who is suing the university has been plaintiff and defendant in at least half a dozen lawsuits and has been investigated in a stock scheme in Arkansas, records show. (Tulsa World)
Article continues below
Disqualification of attorney sought | Attorneys for Oral Roberts University are asking a judge to disqualify the lead counsel for three professors who brought a wrongful termination lawsuit against the school. (Associated Press)
Oral Roberts to the Rescue? | At age 89, the Tulsa, Okla., university that bears his name has called Roberts home from a California retirement — under the most excruciating of circumstances. (Time)
Pastors call for Roberts to resign | A rally supports former professors who filed a lawsuit. (Tulsa World)
Alumni not happy with suit | Some Oral Roberts University alumni have said they wished a dispute between university officials and several former professors could have been resolved without a lawsuit, but the plaintiffs' attorney said he unsuccessfully tried to handle the issue privately before going to court. (Associated Press)
Oral Roberts Shaken by Scandal | Allegations of misuse of school funds, improper political activities and an Imelda Marcos-style closet full of shoes have led to a lawsuit and investigation at the evangelical university. (Newsweek)
Official: Oral Roberts Millions in Debt | Oral Roberts University, which is fighting accusations that its president misspent school funds, faces a crippling debt load, the chairman of the school's board of regents said Wednesday. (Associated Press)
Oral Roberts' Son Accused of Misspending | Oral Roberts University leaders are accused of lavish spending while the campus falls in debt (Associated Press)
Have something to add about this? See something we missed? Share your feedback here.
Our digital archives are a work in progress. Let us know if corrections need to be made.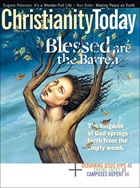 This article is from the December 2007 issue.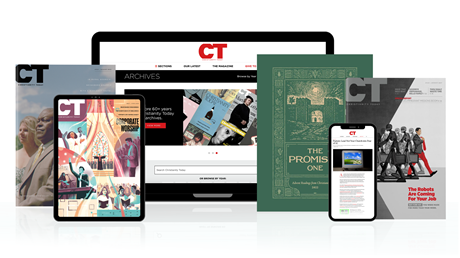 Annual & Monthly subscriptions available.
Print & Digital Issues of CT magazine
Complete access to every article on ChristianityToday.com
Unlimited access to 65+ years of CT's online archives
Member-only special issues
Subscribe
Tulsa Dustup
Tulsa Dustup