true
Angry. Curious. Guilty. That's how I felt after watching the preview of Brokeback Mountain, a movie about a homosexual love affair between Wyoming ranch hand Ennis Del Mar and rodeo cowboy Jack Twist.
Ennis, played by Heath Ledger, and Jack, by Jake Gyllenhaal, begin their affair as 19-year-old sheepherders one summer on Wyoming's Brokeback Mountain. Except for telling each other they aren't queer, Ennis and Jack never talk about their sexual involvement, and at the end of the summer, they part ways, marry, and become fathers. Later, they reunite and renew their secret homosexual relationship, which lasts for the next 20 years.
Ennis's wife, Alma, played by Michelle Williams, discovers that her husband and Jack are involved sexually and for years keeps it to herself for the sake of their two daughters. It isn't until she divorces Ennis that Alma tells him she has known all along. Ennis, afraid that others believe he is gay, progressively isolates himself emotionally from everyone but his two daughters and Jack. Eventually, Ennis meets a cute waitress who falls in love with him. Unable to respond to her love, he pushes her away and breaks her heart. Jack is killed a short time later, and Ennis is left with little more than memories of their relationship.
Perhaps if I had known what Brokeback Mountain was about, I would have reacted differently to its preview. During those five short minutes, I unexpectedly relived the bumper-car ride that had been my own secret struggle with homosexuality. That angered me. But I also identified with the bond between Ennis and Jack that seemed to defy who they really were. I, too, had known the forbidden fruit of a secret homosexual relationship when I was in my early 20s. It was a relationship driven by desires, feelings, and emotions I didn't understand or want. Yet they were there. Watching Ennis and Jack took me back to my own Brokeback Mountain, which made me curious to learn more about Jack and Ennis's relationship. That curiosity made me feel guilty. Fully aware of my past, I knew going to see Brokeback Mountain could be risky business.
I wish I could say that I prayed to get God's okay to see the movie, but I didn't. Against my better judgment and what the Lord may have thought, I went. I entered the theater one afternoon on a day I took off from work to go Christmas shopping. I hoped to avoid running into someone I knew. But there was one person I couldn't avoid—God. He knew I was there in the dark, buried in my seat. And I was about to learn in a new way just how far his grace can extend.
My Own Brokeback Mountain
I became a Christian in 1966, during my sophomore year in college. Six years earlier, at the age of 14, I had been molested. It was then my homosexual feelings started. Ashamed of what happened, I told no one. During high school and college, I made plenty of friends, hung out with the jocks, and dated the prettiest girls. No one knew that I was secretly attracted to men.
After becoming a Christian, I got involved with Campus Crusade for Christ and had dreams of joining the ministry fulltime. It never happened. As I filled out the customary application, I stopped dead cold when I came to the last question: "Have you ever had homosexual tendencies? If so, please explain."
How could I do that? I didn't understand and couldn't articulate those feelings myself. Frustrated, hurt, and confused, I tore up the application and threw it in the garbage can, along with my dreams of serving the Lord through Campus Crusade. Right after that, I visited my own Brokeback Mountain.
I met Bill at a party two months after I graduated in January 1970 with a bachelor's degree in education. Both of us were Christians. Both of us struggled with homosexuality. In June, we moved in together. A year later, unable to reconcile our relationship with Scripture, I repented and moved out. In March 1972, I met a Christian girl from North Carolina who, to my surprise, told me she struggled with lesbianism. Her forthrightness motivated me to tell her about my homosexual struggle. Four months later, without counseling or taking time to get to know each other, let alone fall in love, we married and settled in North Carolina, thinking marriage would grant us new and happy lives as heterosexuals.
We soon discovered our mistake. There was no passion between us. No desire for emotional intimacy. No tenderness. No real communication. Only remorse that we had acted so quickly. I was willing to try and make the marriage work, but she wasn't, and she left me after seven months. The divorce became official in 1974. Tired of trying not to be gay, I threw myself into the gay lifestyle in Chicago. On the outside, I was happy. But after six years, something, or rather someone, was missing in my life: Jesus. He wanted back in.
In July 1981, my sister, Rachel, also a Christian, died of brain cancer. Her final words to me would change my life. "Denny," she said, "the Lord told me you're gay. You'll never find true peace and love until you come back to Jesus." A week later Rachel died.
On the train back from her memorial service in Ohio, I began to miss Jesus like one misses a friend. I knew that I couldn't live without him any longer. The next day I ended my homosexual relationship and asked my partner to move out. I also decided to totally remove myself from the gay social scene. More importantly, I cried out to the Lord for forgiveness and came home to the one I should never have left in the first place, the Lord Jesus.
To my great joy, he was waiting for me with open arms.
Fit for Ministry
During the 25 years since then, I've been used by the Lord, and I praise him for his goodness. Yet no one knows, except the Lord, of the shame I bear because of my past. Only the Lord knows my pain for never having fulfilled my dream of joining Campus Crusade. Only God knows that I went into public education because I felt homosexuality barred me from ever serving him in fulltime ministry—though that dream has remained, like an ember that dimmed but never went out.
Homosexuality has been like a ghost, hiding in the shadows of my shame, telling me I can never reach my full potential as a Christian. As strange and contradictory as it may sound, seeing Brokeback Mountain helped me bury that ghost and begin moving forward.
What I saw in Brokeback Mountain tore my heart apart. I cried with Alma when she discovered the truth about Ennis and Jack. I also cried for the countless wives in real life who know that their husbands are leading a secret existence. I cried even harder for the men, more in number than we realize, who are trapped in sexual sin and don't know how to escape it. And as I wept, I wondered if God could use me to help reach some of them with his grace and delivering power.
No scene touched me more than the one in which Ennis's daughter pays him a visit after Jack dies, and tells him he needs to buy some furniture to liven up his cold and barren trailer. Ennis responds, "If you ain't got nothin, you don't need nothin." I made up my mind then and there that I would not let homosexuality rob me like it had robbed Ennis. To my surprise, I left the theater with the determination to quit holding back and to allow the Lord to help me achieve all that he has for me to do.
A few weeks later, my pastor began a series on biblical prosperity—the peace and contentment that comes from allowing God to heal our wounds and move us forward spiritually in him. All through the service, I thought about Ennis and my determination not to end up like him. During lunch that afternoon, I told several of my Christian friends for the first time about my homosexual past and my desire to move forward spiritually, as well as my desire to continue working on a book about worship I had previously been too ashamed to write. Each pledged their love and support. I've also told my pastor, and I look forward to the support and accountability he and the church leaders will provide.
Do I promote Brokeback Mountain as a must see? Absolutely not! But God specializes in working all things together for good for those who love him and are called according to his purposes. That's what he's doing in my life with this controversial movie.
Dennis Belkofer lives in Chicago and is an active member of the Chicago Tabernacle, a plant of the Brooklyn Tabernacle.
Related Elsewhere:
Christianity Today Movies' review of Brokeback is on our site, along with another article of the many reader responses to the review.
Dennis Belkofer also wrote of his experience to the Leadership Journal blog, Out of Ur, to which many people responded.
Other first-person stories from people who deal with same-sex attraction include:
Cheated by the Affirming Church | Contrary to what some churches teach, it is homosexuality—and not its suppression—that enslaves people like me. (Feb. 17, 2005)
My Path to Lesbianism | It was hatred of women that drove me there, and Christ in community that led me out. (Feb. 17, 2005)
No Easy Victory | A plea from a Christian husband and father who, day by day, resists his homosexual desires. (March 08, 2002)
Building a Bridge | A gay journalist and evangelical pastor correct their mutual misperceptions. (July 13, 2000)
Have something to add about this? See something we missed? Share your feedback here.
Our digital archives are a work in progress. Let us know if corrections need to be made.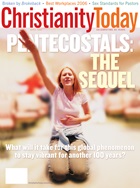 This article is from the April 2006 issue.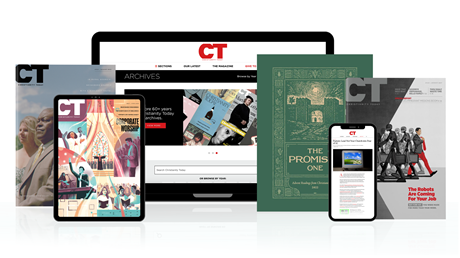 Annual & Monthly subscriptions available.
Print & Digital Issues of CT magazine
Complete access to every article on ChristianityToday.com
Unlimited access to 65+ years of CT's online archives
Member-only special issues
Subscribe
Read These Next
Trending

American Christians Should Stand with Israel under Attack

While we pray for peace, we need moral clarity about this war.

From the Magazine

The Unusual Epistle that Helps Me Counsel on Sexuality

Jude has strong words for immorality in the church. Yet he advocates for mercy for those who doubt.

Editor's Pick

Don't Miss These African Christmas Hits

Jam out this season to highlife, Afrobeats, jazz, a cappella, R & B, rap, dance, and hip-hop artists from Nigeria, South Africa, and more.
My Dirty Little Former Secret
My Dirty Little Former Secret