In the "join us now" section of makepovertyhistory.org, Bono is pictured giving a peace sign and Bob Geldof is shown taking off his hat to you. What do these two famous rockers want?
First, they need your e-mail address. Second, they want to end poverty in 2005.
"When thousands and thousands and thousands of people send a well-timed text, a short e-mail, or leave a phone message, change begins to take place. … We know that with enough noise made in the right way to the right people at the right time, extraordinary changes can take place. We actually have a chance to make poverty history in 2005. If not our generation—who? If not in 2005—when?"
Jeffrey Sachs, an economist and U.N. adviser, is less optimistic. But not by much. In his book The End of Poverty: Economic Possibilities for Our Time (Penguin, 2005), he lays out a 20-year plan for ending extreme poverty—the kind that kills more than 30,000 people each day.
Let's pray that Sachs and others succeed, in 2005 or by 2025.
It's exciting to see many celebrities—some of them strange bedfellows, like Pat Robertson and George Clooney—banding together with faith-based aid organizations and ordinary citizens to communicate to the world's richest nations that they can do something to help end poverty.
In the United States, they formed the ONE Campaign, and made their goals known through the striking ads in which A-list celebs click their fingers every three seconds. That's how often, they tell us, a child dies because of poverty. Then there were the live rock concerts around the time of the G-8 Summit. And those people you run into wearing white bands on their wrists? They also long to end poverty.
So far the antipoverty advocates, who belong to the umbrella group Global Call to Action Against Poverty, got what they asked for: increased aid to Africa, debt reduction, and some trade reform. The G-8 leaders pledged to give an additional $25 billion in development assistance for Africa as part of an additional $50 billion globally by 2010. Even the Bush White House got a pat on the back for doubling U.S. aid to Africa.
So far so good. Bring on the white wristbands, the rock concerts, and the Brad Pitt commercials. Bring on the new generation of Christians who support social justice.
One of them is Jason Fileta, who headed the Social Justice Coalition at Calvin College until he graduated in May. Bread for the World chose Fileta to attend the G-8 Summit as part of an American delegation. This fall, Fileta will begin working for the Christian Reformed Church's Office of Social Justice and Hunger Action and promote the Micah Challenge, a Christian campaign to, more modestly, "halve absolute global poverty by 2015."
So Fileta believes in ending poverty. He lives it and breathes it. It's a natural outgrowth of his faith. But in light of his passion, does he believe we can end poverty as soon as some celebrities and Sachs say we can?
"If only it were that easy," he told CT recently. "If only money was all we needed to do that."
Though he's only a relative beginner in this cause, Fileta already recognizes that extreme poverty requires solutions more comprehensive than a money transfer. He sees the more simplistic efforts like the one Campaign as effective in raising awareness among people who prefer to just send money and then switch the channel. "By the time a tv commercial would explain to them what's really involved in ending poverty, it would lose them," he says.
Wage War on Corruption

Awareness is good. But more is needed. To emerge from poverty, destitute nations must declare war on corruption. It is common knowledge that on every level of official and unofficial business, bribes, crooks, and extortions are par for the course in many of the countries most plagued by poverty. So what if our government devotes billions of dollars in aid to end poverty if we cannot make sure that local officials at various levels won't keep big portions of the funds to themselves? That's why, if it were up to Fileta, he would cancel the debt of developing nations, provided a portion of the freed-up funds would be used to root out corruption.
Finally, a proven way to curb poverty dwells within the Great Commission: As we support churches and mission organizations that instill biblical ethics in the hearts of the corrupt, we weed out—human heart by human heart—those who would steal from the poor. It's a slow process, and we can't fancy its completion in 2005 or even by 2025.
But, at least in some hearts and some villages, it's bound to both save and change lives.
Related Elsewhere:
CT's coverage of the G8 Summit and Live 8 include:
Jesus at G8 | Christian advocacy for Africa gains notice at top meetings. (July 06, 2005)
'Violence Gets All of the Attention' | Evangelical Yank activists complain about being upstaged by London bombings. (July 11, 2005)
Videos of Jars of Clay playing Flood and Show you love at Live 8 are available from AOL.
Article continues below
Make Poverty History offers a white band to show that "you are part of a unique worldwide effort in 2005 to end extreme poverty."
World Vision's G8 call to action is available on their website.
More about the concerts is available from the Live8 website.
Articles elsewhere on evangelical participation at the rallies outside the G8 Summit includes:
US evangelicals boost green lobby | Environmentalists are blaming US President George Bush and his friends in the energy industry for wrecking a G8 deal on global warming before he has even boarded the plane to the summit in Gleneagles. (BBC, July 5, 2005)
Bush goes with flow of rightwing tide | President guards his legacy but supporters start to show movement on vital issues (The Guardian, UK, July 5, 2005)
Poverty takes center stage | Rock stars, religious leaders and others show renewed zeal in war on world hunger (The Dallas Morning News, June 25, 2005)
Whose jubilee? | Powerful names in Christendom join music moguls to mount a seductive campaign to cancel poor-nation debt—a plan more likely to benefit oppressors of the poor than the truly impoverished (World, June 25, 2005)
'Earthy evangelist' changes US climate | Europe's environmental activists are not renowned for their faith in the power of prayer. But in the run-up to the G8 summit they should put their hands together for the Rev Richard Cizik. (Daily Telegraph, UK, June 23, 2005)
Christian activists welcome Live 8 opportunity | The campaign to end poverty in Africa will soon get a boost from some big-name entertainers, and Christian anti-poverty activists are welcoming the effort. (Canadian Christianity)
Have something to add about this? See something we missed? Share your feedback here.
Our digital archives are a work in progress. Let us know if corrections need to be made.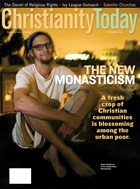 This article is from the September 2005 issue.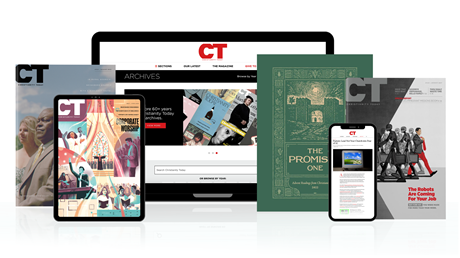 Annual & Monthly subscriptions available.
Print & Digital Issues of CT magazine
Complete access to every article on ChristianityToday.com
Unlimited access to 65+ years of CT's online archives
Member-only special issues
Subscribe
End Extreme Poverty in 2005?
End Extreme Poverty in 2005?