Let's add some sunflower seeds," Donna told three Afghan women as she taught them how to bake streamlined batter bread out of a Betty Crocker recipe book.
With firm hands yet a gentle grip, she demonstrated mixing the batter to Farhana, Nazifa, and Rozama. They have been perfecting some Western baking recipes for weeks at the Women's Center in Kabul, Afghanistan. Soon enough, they will also train other Afghan women how to make Western breads and cookies.
But beyond helping the three women become Western cooks—and thus making them more employable—Donna has something else in her heart that she wishes they could learn. "I wish they would know Jesus," she prayerfully murmurs as she thinks about the Muslim ladies.
Since August 2004, Donna and her Afghan American husband, Aziz [for security reasons, only first names are used in this article], have been managing the center. It is run by a private organization in Kabul that seeks to teach Afghan women how to become cooks and maids to service Western homes. The center also operates schools for orphans in Kabul and Mazar-e-Sharif.
A few weeks ago, the Women's Center achieved a breakthrough. A major charitable group called and placed a standing order for 500 cupcakes per week. "Westerners love these baked goods," Donna said.
Some training programs are self-sustaining, but Donna and Aziz have also developed a network of American supporters. Many donors are from Saddleback Church in Southern California (pastored by Rick Warren).
"My family thought I was crazy for coming back here after enjoying a good life in America," says Aziz, 54. "But I've come here for a reason. God loves my people, and I've come here because of that love."
Afghan Roots

Aziz was born and raised in Kabul. At the age of 21, he studied urban planning at California State Polytechnic University while working as a dishwasher and busboy, among other odd jobs.
He came back to Kabul after graduation, but shortly after his return, the Russians colonized Afghanistan, which pushed Aziz to return to the United States. He sought asylum status to flee from communism.
Aziz's hunger to seek Christ started around eight years ago with his daughter, Sophia, from his earlier marriage. One afternoon when Sophia came home from school with a homework assignment about God, she asked her father, "Who is God?" Aziz found himself fumbling for the right words. He ended up going to the library, where he browsed through an English version of a Qur'an.
"I wasn't satisfied with the God that I found [in the Qur'an]. It was so empty," he said. When a librarian referred him to the Bible, Aziz read voraciously. He began a search that led him to Christ.
Soon, he connected with people who attended Saddleback Church, where Aziz became a member and grew deeper in his walk with Christ. He became part of the new-believers ministry and often shared his testimony publicly at church.
He and Donna met three years ago at a missions event, where he told her about his recent trip to Mazar-e-Sharif. Aziz had just set up a school for orphans. Donna talked to Aziz more about his trip and the two were later drawn to each other after sharing a deep conversation about Afghanistan.
Heart for Afghan Women

"My heart was just so broken for the women, especially the widows," Donna told me, recalling her first exposure to the needs of Afghans. "In this culture, there are very few jobs available for them." Donna gave up her six-figure salary as a consultant in order to work at the center in Kabul.
Training the women is initially an uphill climb. They are overwhelmed when they see a three-bedroom house to clean. Afghanistan, with a population of 26 million, remains one of the world's poorest nations, and typical families live in homes that have one or two small rooms.
Training Afghans how to use a vacuum cleaner, iron, and other electric household appliances was also a challenge for Donna. But in time, it became fun. "They all jumped when we first plugged in the vacuum cleaner," Donna recalled, chuckling.
More than 100 women are now employed locally after graduating from the 10-week program. "We continue to be amazed at the way God brings us women who are in desperate need," Donna told Christianity Today.
Full-time workers are paid $120 to $180 per month while part-time workers (who work four hours a day) are paid $60 to $90 per month. Their salaries are comparable to the current wage of Afghan college professors with master's degrees.
In addition to training in domestic services, Donna and Aziz run the center as a place where Christians and Muslims can talk openly about faith. Donna said, "Most people assume that anyone from the West is a [Christian] believer. People often ask us what we believe and why we believe it."
The officially Islamic government in Afghanistan bans proselytizing and forbids Christian churches. Since the 2001 defeat of the Taliban regime, the government has allowed a few Christian groups to provide services, but not to evangelize.
But Donna said one-on-one relationships are the key, like the friendship she has developed with a widow. Eight years ago, the widow's husband lost a leg and an arm in a bombing at a bazaar. His remaining leg developed gangrene last year and was amputated. After that, he lost hope and died, leaving his wife with eight children to support.
"It's important to show them the love of Christ. That's the best tool that can crack open that door of hardness and ignorance," Donna said.
Donna and Aziz are uncertain how long they will remain in Afghanistan. Their support from Americans, especially Saddleback Church, has been crucial, as is the support of the Christian community in Afghanistan. Aziz said, "My faith made me no longer seek material benefits, but more of things that matter eternally."
Donna jumped in, saying, "Afghanistan may not be for everybody, but God made it possible for us to come."
Evelyn Juan is a journalist based in New York City. Tax-deductible donations to this ministry can be made payable to Saddleback Church. Indicate "Afghanistan Project" in the memo line and mail the check to: D. Bertapelle, 21026 Oakville, Lake Forest, California, 92630.
Related Elsewhere:
More CT articles on Afghanistan include:
Land of Warlords | Unconfirmed report on martyrdom deepens gloom for Christians in Afghanistan. (Sept. 09, 2004)
Afghan Constitution Provides Few Religious Liberties | Nod to freedom of practice is too limited, critics say. (Jan. 15, 2004)
Rebuilding Afghanistan U | How Christian scholars are using their heads to change people's hearts at universities worldwide-including the one Osama bin Laden used to roam. (Dec. 12, 2003)
Books & Culture's Books of the Week: Remember Afghanistan? | Two inside reports. (Nov. 10, 2003)
Threatened Aid Groups Retreat from Afghanistan | In a "new and disturbing twist," rebel forces target international agencies. (May 15, 2003)
Letter from Kabul | Religious freedom still in jeopardy under new Afghan government. (March 21, 2003)
Return to Kabul | Shelter Now's Georg Taubmann talks about ministry and security in the former Taliban state. (Jan. 17, 2003)
Afghanistan Before September 11 | A Christian relief worker talks about the terror inside the war-ravaged country and his prayers for change. (Sept. 10, 2002)
Double Jeopardy | Former Taliban hostages Dayna Curry and Heather Mercer talk about the risks they took, the imprisonment they suffered, and their hopes to return to "the hardest place on Earth." (June 28, 2002)
'Their Faith and Courage Has Strengthened Me' | Heather Mercer and Dayna Curry speak about Martin and Gracia Burnham. (June 28, 2002)
From Afghanistan Aid Workers to Hostages of the Taliban | Excerpts from Prisoners of Hope, the book by Dayna Curry and Heather Mercer with Stacy Mattingly. (June 28, 2002)
Have something to add about this? See something we missed? Share your feedback here.
Our digital archives are a work in progress. Let us know if corrections need to be made.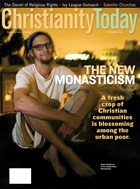 This article is from the September 2005 issue.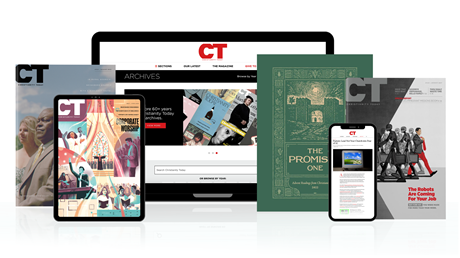 Annual & Monthly subscriptions available.
Print & Digital Issues of CT magazine
Complete access to every article on ChristianityToday.com
Unlimited access to 65+ years of CT's online archives
Member-only special issues
Subscribe
Helping Afghanistan One Cupcake at a Time
Helping Afghanistan One Cupcake at a Time