After hundreds of Druze rampaged for three days, looting and burning Christians' cars, homes, and businesses throughout the town of Mughar, Arab Christians believe they face a stark choice: Rebuild or pull out from their hillside community of 20,000 in northern Israel.
Dozens of Israeli police now guard Mughar's Christian quarter. Residents have cleared away much of the damage following the anti-Christian riots that started on February 10. But the scars remain. Broken windows mar the town's only Christian church. Patches of melted asphalt mark where Christians' cars had been torched. Fire-gutted homes and shops are everywhere. Iron supports in doorways hold up a block-long charred building in danger of collapse. The building contained several Christian shops, including the town's largest clothing store. Tense calm prevails.
Soon after the attacks, Druze leaders met with Christians from Mughar and surrounding towns to restore peace. Political and religious tensions between some Druze and Christians had diminished in recent years. But Kamal Ghanem, a local Druze, told the Jewish Telegraphic Agency, "For 50 years we have nurtured our relations, and it was all destroyed in one day."
There are 100,000 Druze in Israel. Mughar's population includes 10,000 Druze, 5,000 Christians, and 5,000 Muslims. The Druze sect departed from Islam in the 11th century when Imam Hakim declared the caliph al-Hakim to be an incarnation of God. Nearly all the Christians in the region are Orthodox or Catholic.
Since that meeting, Hamzeh bin Ali, a previously unknown radical group, told Christians to leave Mughar or face attack. The Hamzeh bin Ali group also demanded that Christians post white flags on their homes, according to one Christian leader. "All the Christians are in danger, maybe the priest more," this leader told Christianity Today.
Some Israelis compared the February attack to the nightmarish pogrom, Kristallnacht, during which Nazis targeted German Jews for violence in 1938. "There is only one name for events of this nature," Knesset member Amram Mitzna wrote in a newspaper commentary, "one that is well known to every Jew—pogrom."
Lives and Livelihood at Risk

It all started with a spat between teenage boys—one Druze and one Christian. After the dispute, the Druze youth accused the Christian of posting pornographic pictures of Druze women on the internet. Mughar Christians say the phony story spread like wildfire, as did anger among the Druze. That night, Mughar's streets filled with young Druze wielding Molotov cocktails and iron bars, and the attacks began.
The next two nights, Druze from nearby villages also took part. Finally, Israel mobilized a massive police response, which quickly ended the pogrom. In mid-February, Israeli investigators took a Druze youth into custody as a suspect in connection with the assaults.
Maher Abboud, priest of Mughar's St. George's Greek Catholic Church, said only three police officers were on hand the first day of the attack. The second day there were 30 police. "But what can 30 police do when more than 1,000 people are attacking?" Abboud asked. "We hoped on Friday the police forces would be increased. But police didn't interfere." A few Christians say the local Druze police themselves joined the violence.
Abboud said 53 businesses and 74 homes were damaged or destroyed and 151 cars set on fire. Police report that 11 people, including 3 officers, were injured during the rioting. At least one Druze marauder was shot in the leg and at least one Christian suffered broken legs. About three-quarters of Christian children have stopped attending school since the attacks ended for fear of more violence. Mughar's Christians say authorities confiscated weapons found on Druze students in Mughar's junior high and high schools.
Abboud, who has served Mughar for 27 years, said that "angry is the smallest word that you can say" for how he feels about what happened.
Druze unleashed attacks on Mughar's Christians in 1981, though the town's priest and other Christians say the recent attacks were far more damaging than those 24 years ago. Other Galilean towns have suffered attacks in recent decades, though Christians here say the February raid on Mughar has been among the most serious.
Some victims believe envy was a motivating factor. Mughar's Christians, among the town's wealthier citizens, are successful in business. "The Druze just wanted an excuse to attack," said Yaub, who asked that his real name not be used. His family owns a restaurant now littered with glass shards and destroyed appliances. During the attacks, Yaub heard the gangs converge on his shop. He and others said they saw hundreds of attackers fill the streets. Fearing for his life, he ran upstairs and hid. Marauders smashed his shop's new refrigerators and damaged a new oven. Two-week-old cake icing covers the plastic top of the cash register. Its empty cash drawer and base lie upside down on the floor. Unlike other Christian businesses throughout Mughar, however, the restaurant was not burned because Yaub's Druze neighbor tossed out a Molotov cocktail the attackers had hurled into his shop. Fire gutted at least three shops on his block.
Yaub said that the oven alone cost the equivalent of $22,000. Any insurance that he or others may have had will probably not cover the damages caused by violence. Total damage to his shop was more than $100,000.
"I saw my own death with my own eyes," Yaub said. Even though he's afraid of more attacks, he's determined to rebuild. "We're going to fix this and reopen. I'm going to stay here."
Looking for Peace

Other Christians have decided that staying to rebuild poses too much danger. One family on a street marked with fire-ravaged homes was removing belongings from their dwelling at the end of February.
A woman who introduced herself as Claudia, arms full of kitchen goods, stood beneath the blackened stairway of her parents' torched apartment. Claudia cried as she moved her parents to Ramah, the town where she lives. But as the family's van drove away to Ramah with an armoire strapped to its roof, human-rights lawyer Botrus Mansour of Nazareth told CT that Druze unleashed a longer though less destructive pogrom against Christians in Ramah two years ago.
St. George's Abboud said Druze leaders are not always able to stop violence once it starts. "Even the Druze sheiks have suffered for what happened," Abboud said. "They don't have control. Even the big chief of the Druze has been here. They are doing their best."
Christians want to dwell peacefully with their neighbors. "We aren't looking for separation," the priest said. "We're looking to live together. Christians can't live in a ghetto. Christians have to live in the world as a testimony of the love of God. This is what our parish has done."
Abboud said church attendance has been sparse because people fear leaving their homes. "I'd like to ask Christian people around the world to think about their brothers in the Holy Land and to pray for them and to know there's the remnant of Israel still living here."
Attorney Mansour agreed with the town priest. "If the Christian world wants there to be Christians in the Holy Land, they should be aware of what's going on and put pressure on the Israeli government.
"We're supposed to be citizens in this country, and we pay taxes. This country should protect its citizens whatever their religion is—especially Arab Christians because we have no power. We're a minority inside a minority. We are peaceful, very good citizens."
Deann Alford, a journalist with Compass Direct News, is based in Austin, Texas.
Related Elsewhere:
Photos of the destruction in Maghar are available on a site at the ImageCave hosting service.
News about the attacks elsewhere includes:
Priest laments Druze attack | Mob destroys homes of 34 Melkite Catholics (The Catholic Voice, Oakland, Ca., March 7, 2005)
Christians in Israeli town trickle back to school after Druze attacks | Druze conciliatory after riots sparked by baseless rumor (Ecumenical News International, March 21, 2005)
More Persecution and Israel/Palestine news is available from our website.
Have something to add about this? See something we missed? Share your feedback here.
Our digital archives are a work in progress. Let us know if corrections need to be made.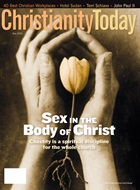 This article is from the May 2005 issue.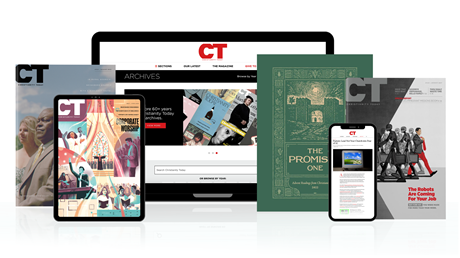 Annual & Monthly subscriptions available.
Print & Digital Issues of CT magazine
Complete access to every article on ChristianityToday.com
Unlimited access to 65+ years of CT's online archives
Member-only special issues
Subscribe
Burning Out the Faithful
Burning Out the Faithful