true
Editor's note: We asked Christine and Michael Swanson, African-American filmmakers and owners of Faith Filmworks, Inc., to compile this list.
1. A Raisin in the Sun (1961)
directed by Daniel Petrie
Not Rated
From the pen of playwright Lorraine Hansberry comes this great American classic-the quintessential black urban drama long before the likes of Boyz 'n the Hood. This film boldly examines the plight of the black working class family in a moving and realistic fashion, with strong and memorable performances from an extraordinary cast. Black dramas no longer get made on any level, much less a level as poignant and significant as this film. Sidney Poitier is Walter Lee Younger, a young man struggling with his station in life. Sharing a tiny apartment with his wife, son, sister and mother, he seems like an imprisoned man. Until, that is, the family gets an unexpected financial windfall. Also stars stage and screen legend Ruby Dee.
2. Once Upon A Time When We Were Colored (1995)
directed by Tim Reid
Rated PG
A powerful film directed by Tim Reid and starring Al Freeman, Jr. and Phylicia Rashad. Tim Reid succeeds in touching the consciousness of black America and America as a whole by highlighting the struggles of a young boy growing up in a separated and racist South. This film eloquently reminds us that black people have come a long way while wrapping its message in a touching narrative. This independently made film-like A Raisin in the Sun-should be applauded for being a significant black drama at a time when such films are no longer made by a Hollywood studio system. Great cast and performances.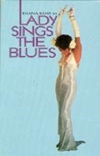 3. Lady Sings the Blues (1972)
directed by Sidney J. Furie
Rated R
Nominated for five Academy Awards, including Best Actress in a Leading Role for Diana Ross, this film chronicles the rise and fall of legendary blues singer Billie Holiday-including her late childhood stint as a prostitute, early tours, marriages and drug addiction. Ross's portrayal is utterly moving, and there's a noteworthy performance by Richard Pryor. The story alone was Oscar-worthy, but Ross certainly should have garnered the Oscar for Best Actress. Lady Sings the Blues was the perfect package from the script to the performances, from the score to the music. This film made us a believer of Ross' chops as an actress.
4. The Color Purple (1985)
directed by Steven Spielberg
Rated PG-13
Based on the book by Alice Walker, this compelling story follows the life of Celie, a young black girl growing up in the early 1900s. We stay with her for the next 30 years of her tough life. It's a very important story rich in commentaries about the human condition, black people's identity and role in the rural South, the internal struggle for personal identity, the longing to understand one's personal history, and more. On top of those very poignant themes, the film boasts stellar performances from an impeccable ensemble cast including newcomers Whoopi Goldberg and Oprah Winfrey. Add to that Spielberg's keen sensibilities as a director and you have a deeply memorable film. Nominated for 11 Academy Awards.
5. To Sleep With Anger (1991)
directed by Charles Burnett
Rated PG
Writer Charles Burnett directed an impeccable performance by Danny Glover in this insightful drama about family life, class struggles, sibling rivalry and strained friendships. Here is a film that boldly tackles the idiosyncrasies of family life, told through the perspective of a black family. The subtleties of this film are so profound that on a first pass, you might miss them. The brilliance of Burnett is palpable in the delicate relationships he creates for his characters and the conflicts they face as they discover things about themselves and each other that they never knew.
6. Do The Right Thing (1989)
directed by Spike Lee
Rated R
This Spike Lee film, perhaps his most important work, created a national dialogue on race, racial tension and racism in America. It's the hottest day of the year in the Bed-Stuy district of Brooklyn, and tensions are growing in this black neighborhood with the only local businesses a Korean grocery and Sal's Italian Pizzeria. This film pushes buttons and raises questions in a direct but perhaps necessary way to stimulate dialogue. Lee's longtime cinematographer, Ernest Dickerson, creates a look that lends itself beautifully to the story and its tension and climate. Songs on the film's popular soundtrack, including Public Enemy's "Fight the Power," became summer anthems throughout many neighborhoods.
7. Mahogany (1975)
directed by Berry Gordy
Rated PG
Directed by Motown Records founder Berry Gordy and starring Diana Ross as Tracy, a young inner-city woman who puts herself through fashion school in the hopes of becoming one of the world's top designers. Her ambition leads her into the lives of people who are determined to get a piece of her long before she can realize her dream. Ross is a gem to watch in this memorable romantic drama. The urgency in the tone of the film translates so eloquently in the performances, the photography and the narrative. Mahogany is the film that made Billie Dee Williams the heartthrob of black women everywhere. The richness of the characters' relationship makes you long for Diana and Billie to be together. When a film can make you root so fervently for the characters, it's successful.
8. Malcolm X (1992)
directed by Spike Lee
Rated PG-13
Spike Lee's grand biopic of the life, philosophies and transitions of Malcolm X, an influential American figure and Nation of Islam minister. The subject matter alone makes this film a must see, and Denzel Washington's Oscar-worthy performance makes the film all the better. Ernest Dickerson's cinematography must also be mentioned; the look and feel of the film are superb. The making and release of Malcolm X became a significant and highly anticipated event because it was based on the wildly popular book, The Autobiography of Malcolm X (Malcolm's life in his own words as told to author Alex Haley). When the film went $5 million over budget, Lee kicked in most of his salary with help from several black investors, including Oprah Winfrey, Bill Cosby and Michael Jordan. Upon its release, Malcolm X became a great educational tool for students of all colors who were learning about the man and his life.
9. Boyz 'n the Hood (1991)
directed by John Singleton
Rated R
John Singleton's moving and gripping saga of a group of childhood friends growing up in a rough South Central Los Angeles neighborhood is the quintessential modern urban drama. This film makes important points regarding the struggles facing black boys in the inner cities. As the characters struggle against the odds, you can't help but root for them in seemingly impossible situations. This powerful movie is John Singleton's greatest film achievement to date. You cannot watch this film and not care.
10. Antwone Fisher (2002)
directed by Denzel Washington
Rated PG-13
In Denzel Washington's feature film directorial debut, a sailor prone to violent outbursts is sent to a naval psychiatrist for help. Refusing at first to open up, the young man eventually breaks down and reveals a horrific childhood. Through the guidance of his doctor, he confronts his painful past and begins a quest to find the family he never knew. So refreshingly heartwarming, moving and painful. Washington keenly takes us on a journey of self-discovery through the character of Antwone Fisher. By the film's end, one feels that this is their own personal story. We know these characters intimately. The ability to translate that kind of familiarity is extraordinary. This story is about the need to be loved and the need to forgive. That the character fulfills both needs through the journey he takes is just quite touching.
Honorable Mentions
(not all are necessarily "black movies," but each has compelling black content)
A Soldier's Story
Baadasssss
Coach Carter
Cooley High
Daughters of the Dust
Get on the Bus
Glory
Hoop Dreams (a documentary)
Hotel Rwanda
Love & Basketball
Menace to Society
Soul Food
The Wiz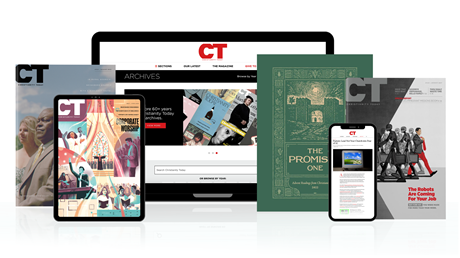 Annual & Monthly subscriptions available.
Print & Digital Issues of CT magazine
Complete access to every article on ChristianityToday.com
Unlimited access to 65+ years of CT's online archives
Member-only special issues
Subscribe
Ten Black Films Worth Watching
Ten Black Films Worth Watching