Where is heaven, and how will we experience it before the final resurrection?—Linda Montgomery, Wichita, Kansas
One popular view locates heaven in a separate, non-material world. In recent centuries scientists and clergy seemed to strike a bargain: science gets the body (and other physical substances), while religion gets the soul (and other non-material stuff). Social scientists claimed title to the psyche, however, leaving the church a wispy, anemic, spiritual realm congenial to neither scientific nor biblical insights about creation and human nature.
This view sidesteps the physicality of Jesus' incarnation and resurrection and their implications about heaven. It lacks the full force of the Christian hope for personal, conscious life after death.
Heaven is located within creation. It isn't tucked into a galactic corner. Rather, we can experience glimpses of heaven through ordinary senses, reason, and intuition. Heaven is behind us, among us, around us, within us, before us—eventually to be fully experienced eternally in our resurrection bodies. Heaven is as real as oceans and suns, winds and planets in a hundred billion whirling galaxies. It is as real as people with bodies, minds, and spirits.
We find intimations of heaven in stories of humankind, spiritual experiences, and nature, but in Scripture we get our fullest picture: The triumph of Christ over dark powers will release the cosmos from sin's bondage (Rom. 8:21). On the Last Day, we will become more, not less, embodied (note Rev. 21's highly physical description of heaven). Heaven is a dimension in which the cosmos is bathed in holiness (Rev. 21:22-27).
The apostle Peter understood Jesus' promise, "I go to prepare a place for you" (John 14:2), to mean not only his presence now but also a heavenly life with him. The present universe, Peter said, will be reconstituted—"a new heaven and a new earth, the home of righteousness" (2 Pet. 3:13). The apostle Paul pictured the "whole creation" groaning like a woman in labor. Those having the "firstfruits of the Spirit" eagerly anticipated bodily redemption and sharing the glory of the risen Lord (Rom. 8:15-25).
In heaven, cultures from this world will be shaped toward divine purposes (Rev. 21:24). But for all these intimations, heaven is a place we simply cannot fully imagine yet: "No eye has seen, no ear has heard, no mind has conceived what God has prepared for those who love him" (1 Cor. 2:9).
What form will we have before the final resurrection? Even with his vision of "a man in Christ" who was caught up in "the third heaven," the apostle Paul did not know whether it was in or out of the body—"God knows," he wrote (2 Cor. 12:2-4). Nor do we know whether this vision refers to a state after the final resurrection. But we do know from Paul that, on the last day, we will bear the likeness of Jesus: "And just as we have borne the likeness of the earthly man, so shall we bear the likeness of the man from heaven" (1 Cor. 15:49).
We may take our cue from Jesus. Jesus' triumph over death signals our own victory. Jesus is first through the mountain pass, as it were. Death isn't the last word; life is—personal, conscious continuation beyond death. In post-resurrection mode, he moved between two dimensions. As earthly "children of the resurrection," we access one dimension of the kingdom of God in this life; in heaven we'll experience a new dimension of it, though still awaiting our glorified bodies. We will be with the risen Jesus (Phil. 1:23), and therefore we will be of some essence or form to perceive and reflect his likeness.
The dead in Christ aren't in limbo awaiting the end-time melding of modes. Given the relativity of time, in relation to us, they're already enjoying some form of the New Jerusalem. This "great cloud of witnesses" (Greek: "martyrs") hovers about us, mind touching mind, spirit touching spirit, and one day, at the final resurrection of the Last Day, hand grasping hand! Created in the image of God, in the new heaven and earth we will put on God's likeness. As John wrote:
"Beloved, we are God's children now; what we will be has not yet been revealed. What we do know is this: when he is revealed, we will be like him, for we will see him as he is. And all who have this hope in him purify themselves, just as he is pure" (1 John 3:2-3, NRSV).
Heaven is where Jesus is; and after death some form of ourselves, reflecting the risen Jesus, will function in dimensions of reality not now accessible to us.
Arthur O. Roberts is professor at large at George Fox University and author of Exploring Heaven: What Great Christian Thinkers Tell Us About Our Afterlife with God (HarperSanFrancisco, 2003).
Have something to add about this? See something we missed? Share your feedback here.
Our digital archives are a work in progress. Let us know if corrections need to be made.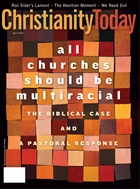 This article is from the April 2005 issue.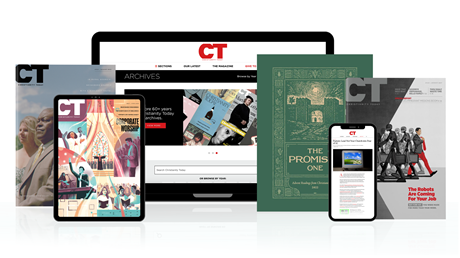 Subscribe to Christianity Today and get access to this article plus 65+ years of archives.
Home delivery of CT magazine
Complete access to articles on ChristianityToday.com
Over 120 years of magazine archives plus full access to all of CT's online archives
Subscribe Now
Finding Heaven
Finding Heaven