In a tactical shift, evangelical leaders who said yesterday they would seek an "amicable separation" of the United Methodist Church now say they will pursue further dialogue.
James V. Heidinger, president of the Good News renewal group, said conservatives will not seek to impanel a committee to study a permanent split.  The denomination's General Conference, which ends today, has been meeting in Pittsburgh. But Heidinger said "the idea is not being forgotten."
"I think we were testing the idea, talking about that as a possibility, and will continue to talk about it," Heidinger said. "[Separation is] one of those things that we have been reluctant to discuss, but it's out there, and it's going to be a part of continued conversation."
Early yesterday morning, Bill Hinson, president of the Confessing Movement, announced during a breakfast meeting of conservative groups that despite progress this week by evangelicals during the General Conference, theological differences are "irreconcilable." Calling for a split, he said a resolution asking the Conference to appoint a task force to plan for the separation would go before the legislative body.
That idea never made it to the floor for discussion.
'I can't do that'
Yesterday afternoon, the coalition of advocacy groups abruptly decided not to present a resolution. The switch happened, in part, said Heidinger, because some conservative delegates voiced reluctance.
"The [delegates] with whom we have talked about specifically bringing it as a resolution thought that it is not timely right now to do it," said Heidinger.
Eddie Fox, world director of evangelism for the World Methodist Council, said he was asked to bring the resolution to the Conference, but he refused. "I said, 'I can't do that,' because I love this church," Fox said. "I have not left this church, and this church has not left me. It is a very serious matter, for me, to break that covenant."
On Tuesday, Fox lobbied successfully for new wording in the denomination's Book of Discipline that essentially strengthened the Methodist stand against homosexual practice.
"The reason I had to do what I did earlier this week," Fox said, "is because we have to be faithful to the Bible. Now we have to be about the task of evangelizing the gospel."
In addition to the reluctance of conservative delegates to bring the resolution to the floor, Heidinger said advocacy groups feared that if the resolution were voted down, dialogue on the issue would be cut off.
"If it would have been voted down by a large majority, that may have been less effective than just addressing [separation] as a possibility, as Bill [Hinson] did in his message [yesterday] morning," Heidinger said. "The church is aware that that conversation is on the table, and there is going to be discussion about that whole possibility in the months ahead."
Both Hinson and Heidinger said that Thursday's initiative to push for a denominational split came after conversations earlier in the week with people on both sides of the homosexuality debate. Hinson said that based on these discussions, he believed many pro-gay Methodists feel "disenfranchised" and are "begging for a space so they can do their own thing."
Heidinger said he believed, in light of the discussions,a resolution to split the denomination might be welcomed as a way forward by the pro-gay caucuses and might then be presented to the General Conference jointly by both liberal and conservative groups. As a result, the renewal groups wrote the first draft of the proposed resolution and distributed copies of it to representatives from the liberal camp on Tuesday for consideration, Heidinger said. The conservative coalition never received feedback on the proposal.
Bruce Robbins, former general secretary of the General Commission on Christian Unity within the denomination, participated in the roundtable talks and said he believes Hinson and Heidinger may have misinterpreted the positions expressed by liberals during the ad-hoc meetings.
Robbins said that his comments, in particular,about the need for "space" within the denomination were not referring to a denominational split. "I was speaking about ways we can remain in one church, as a United Methodist Church," Robbins said. "I have no interest in calling for a separation."
Robbins said he was calling for "space for different persons in the church to be able to live out what they think is authentic to the gospel … in a way that does not force other people to compromise their beliefs."
Related Elsewhere:
More Christianity Today coverage of homosexuality and the United Methodist Church includes:
Lesbian Is Eligible for Reappointment, Bishop Says | Differing interpretations of Methodist court ruling prolong denomination's fight. (May 06, 2004)
Methodists Strengthen Stand Against Homosexual Practice | Lesbian pastor may not be reappointed. (May 05, 2004)
Weblog: Methodist Council Says Homosexuality Is 'Incompatible' with Christian Teaching (May 03, 2004)
Flouting Church Law | Two gay controversies likely to dominate United Methodist General Conference this week. (May 2004)
A Methodist Mob Mugging | There are real victims in the farce that was the Methodist church trial of a lesbian minister. (March 25, 2004)
Weblog: Methodist Court Acquits Homosexual Minister (March 22, 2004)
Weblog: Methodist Trial Opens With Arrests, Comparison to Crucifixion (March 18, 2004)
Weblog: In the United Methodist Church, a Trial Comes After the Court's Decision (Dec. 18, 2001)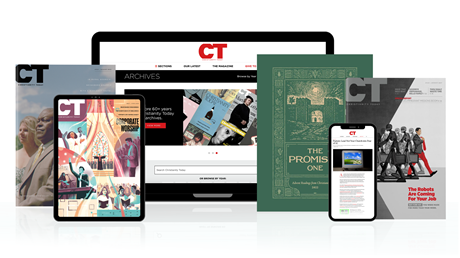 Annual & Monthly subscriptions available.
Print & Digital Issues of CT magazine
Complete access to every article on ChristianityToday.com
Unlimited access to 65+ years of CT's online archives
Member-only special issues
Subscribe
Methodists Back Away from Breakup
Methodists Back Away from Breakup