Perhaps nowhere in the world has Muslim/Christian tension cost so many lives. Thousands have been killed in recent years, and attacks have heated up again. Some say that Muslims retaliating for Christian attacks have killed 3,000 Christians.
Here is Christianity Today's most recent coverage along with past articles on the continuing violence in the country.
Weblog: 3,000 Christians Killed in Kano Attacks, Group Says | Nigeria death toll much higher than previous claims
By Ted Olsen | posted May 21, 2004
Pastors Killed, Churches Burned | New wave of violence begins in Nigeria.
By Richard Nyberg | May 17, 2004
Weblog: Nigerian Christians Say Nearly 600 Killed In This Week's Riots | A situation in desperate need of hard reporting.
By Ted Olsen | May 14, 2004
Weblog: Fresh Fighting in Nigeria—Death Estimates Now Over 1,000 | As Muslim prayers ended today in Kano, Nigeria, more violence erupted in the city that officials thought they had largely under control.
by Ted Olsen with Rob Moll | May 14, 2004
Weblog: Eye-for-Eye Religious Violence Blinds Nigeria | Muslims retaliate against retaliatory attack, leaving many casualties.
by Ted Olsen | May 11, 2004
Weblog: Nigerian Christians Attack Muslims, Kill Dozens | Reports estimate that between 67 and 300 are dead after Christian ethnic Taroks attacked Muslim cattle-herders in the town of Yelwa in central Nigeria's Plateau State.
by Rob Moll | May 05, 2004
More information from our Nigeria page includes:
Sub-Saharan Powder Keg | What you can do to help persecuted Christians in Nigeria.
By Jeff M. Sellers | Feb. 05, 2003
Violence-Weary Muslims and Christians Talk Peace in Nigeria | Shari'ah law divides leaders.
Ecumenical News International | Nov. 04, 2002
'A Blast of Hell' | 500,000 people uprooted, thousands dead in violence.
Stan Guthrie with Obed Minchakpu in Jos | Sept. 24, 2002
Where Adultery Means Death | Political and religious leaders clash in Nigeria over the increased use of Islamic law.
By Obed Minchakpu in Lagos | May 08, 2002
Chronic Violence Claims 2,000 Lives | The adoption of Islamic law in northern Nigeria has ignited conflict between Christians and Muslims.
By Obed Minchakpu in Jos, Nigeria | Jan. 07, 2002
Hundreds of Christians Take Shelter in Barracks After Riots in Nigeria | Some report that violence since mid-October has left more than 200 dead.
By Obed Minchakpu in Kano, Nigeria | Nov. 01, 2001
Religious Riots in Nigeria Leave Hundreds Dead | Leaders condemn the use of religion as a tool for violence.
By Obed Minchakpu in Jos, Nigeria | Oct. 02, 2001
AllAfrica.com also has extensive coverage of news from the country.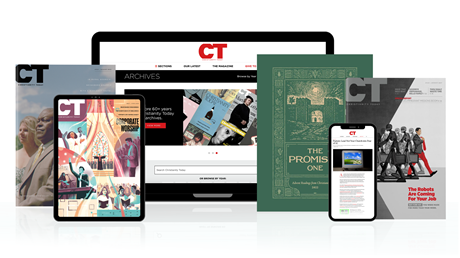 Subscribe to Christianity Today and get access to this article plus 65+ years of archives.
Home delivery of CT magazine
Complete access to articles on ChristianityToday.com
Over 120 years of magazine archives plus full access to all of CT's online archives
Subscribe Now
Religious Riots Claim Thousands of Lives in Nigeria
Religious Riots Claim Thousands of Lives in Nigeria