Churches in India have hailed the defeat of the National Democratic Alliance (NDA) government led by the Hindu nationalist Bharatiya Janata Party (BJP) at a general election in the world's largest democracy.
Results showed that millions of India's poor rural people forsook Prime Minister Atal Bihari Vajpayee's Hindus-first message despite an economic boom and moved their support to the secularism of the India National Congress party, led by Sonia Gandhi, the Italian-born widow of former Prime Minister Rajiv Gandhi.
Vajpayee conceded defeat on yesterday after campaigning on the slogan "India Shining." The party miscalculated support for its campaign, hoping to capitalize on the country's eight percent growth rate on the back of booming high-tech industries and rapid development.
Joseph D'Souza, President of the All India Christian Council, told the German evangelical news agency Idea, "In a surprise spontaneous move of public anger, the masses, the downtrodden, the poor, the Dalits and even the urban unemployed all joined together to throw out the BJP led alliance."
"This is a mandate to renew secular democracy in India," said the Rev. Ipe Joseph, general secretary of National Council of Churches in India (NCCI), a grouping of 29 Orthodox and Protestant Churches in India. Joseph told Ecumenical News International, "By ejecting the NDA government out of power, most of the voters have shown that they reject the [Hindu] fundamentalism."
The opposition Congress party looked set to win enough seats to secure a coalition government along with smaller parties including the Communists, who had assured their support for a stable and secular government.
The Rev. Donald De Souza, spokesperson of the Catholic Bishops' Conference of India (CBCI), said: "The election result shows beyond doubt that democracy is very much alive and deeply rooted in the secular ethos of the country." He told ENI that the Catholic Church "welcomes this verdict wholeheartedly and congratulates the voters for making clear their option for a secular government that will carry with them all sections of the society".
Indian voters were "intelligent and discerning", noted the national church council's general secretary, Joseph. He said they "rightly rejected the BJP bluff of 'India Shining' and 'Feel Good' campaign" in voting out the government that called the elections 10 months ahead of its five-year tenure in the hope of securing a stronger mandate.
Anand Sharma, spokesperson for the victorious Congress party, said in an interview at the Congress office that the "India Shining" campaign of the NDA "demonstrated their insensitivity to the struggling farmers, unemployed youth and the poor".
"This alienated large sections of the society," said Sharma. "The people have now reposed their faith in our party and we will try to rise to their expectations."
Joseph said that the NCCI's "vote consciously" campaign urging Christian voters to exercise their votes against fundamentalist forces "did create an impact at least in Christian areas". In the run up to the election, all churches had issued "voter guidelines" asking the Christian electorate to vote for secular political parties committed to communal harmony.
This appeal by churches apparently came during a spurt of anti-minority violence and propaganda targeting Christians and Muslims during the tenure of the BJP-led coalition government.
Hindus account for about 81 percent of India's one billion people while 12 percent are Muslims, 2.3 percent (about 23 million) are Christians, and less than 2 percent are Sikhs.
Related Elsewhere:
Other articles on India include:
India's Historical Elections and the Hand of God | Persecution will continue, but without as much implicit state support, says the president of the All India Christian Council. (May 14, 2004)
India Undaunted | Escalating repression can't seem to dampen the church's growth. (April 28, 2004)
The Immense Commission | Most postal areas still don't have any Christian workers living in them. (April 28, 2004)
Watch Those Web Postings | What Indians say American Christians should, and shouldn't, do to help. (April 28, 2004)
Blockbuster Evangelism | Millions have been converted after seeing films about Jesus, and Hindu radicals are responding with violence. (Nov. 26, 2003)
Hindu Leaders Crack Down on Conversions | Potential converts must ask permission (Oct. 13, 2003)
Weblog: Bogus Claims of Abuse Leveled Against Martyred Missionary (June 13, 2003)
Power in Punjab | Christians see churches—and opposition—grow among Sikhs. (June 18, 2003)
Fending off Hindutva | Indian Christians blast Nazi-like survey, "draconian" conversion law. (May 16, 2003)
Gujarat Religious Survey Troubles Indian Christians | Government of Indian state says it has been gathering statistics on the minority at the behest of federal officials. (March 14, 2003)
Machete Attack on American Alarms Local Christians | Hindu militants threaten to expel evangelists, stop conversions. (Feb. 18, 2003)
Article continues below
Indian Christians 'Living in Terror,' Rights Groups Report | Accusations against priest lead to intense conversion pressure in Rajasthan. (Nov. 6, 2002)
Indian State Bans Conversion | Christians say Tamil Nadu ordinance threatens relief work. (October 11, 2002)
Hounded, Beaten, Shot | What you can do to help persecuted Christians in India. (June 11, 2002)
Critics Assail Dialogue with Hindu Radicals | But some Christians see talks as an opportunity to build bridges in times of persecution. Critics Assail Dialogue with Hindu Radicals. (May 14, 2002)
New Curriculum 'Tampering' with History, Indian Churches Protest | Christian leaders allege that a current education proposal promotes Hindu nationalism. (Dec. 12, 2001)
Law Could Curb Foreign Donations To Churches, Indian Christians | Worry Stringent legislation is aimed at cutting off terrorist funding, but could hurt non-government organizations. (Nov. 9, 2001)
Christians Encouraged as 50,000 Dalits Leave Hinduism | Low-caste Hindus see conversion as their only escape from oppression. (October 11, 2001)
India's First Dalit Archbishop Holds 'No Grudge' Over Predecessor's Attack | Once "untouchable" Dalits make up bulk of country's Christians. (May, 11, 2001)
Plans to Resolve India's Interfaith Tensions Face Delays and Accusations | Did India's National Commission for Minorities plan a meeting to discredit Christians? (July 20, 2000)
Foes Claim BJP is Using Arms Training to Win Crucial Election in India | Fears mount that reason for camps is to galvanize support for temple construction. (June 29, 2001)
Bomb Explosion During Mass Stirs Fear, Public Outcry in Bangladesh | Suspects linked to rash of attacks. (June 25, 2001)
Christians Say Sikh Book Threatens Centuries of Harmony Between Faiths | Author arrested on three counts, including "derogatory language." (June 11, 2001)
India Election Results Rattle Ruling Nationalists | Hindu BJP "getting irrelevant day by day" say rivals. (June 13, 2001)
Militants Blamed for Death of Three Missionaries in India | 5,000 attend funeral, Catholic schools close in mourning. (June 7, 2001)
Churches Adopt Entire Villages in Devastated Gujarat to Help the Homeless | Charities aim to meet basic needs after January's western India earthquake (June 7, 2001)
Communist-Backed Orthodox Priest Loses Election for Kerala Assembly | Nooranal's electoral campaign annoyed some Christians with support of Communists (June 7, 2001)
Despite Tensions, Indian Churches Agree to Talks With Hindu Groups | Mainline churches will join talks, but other Christians say "partisan" meeting is dangerous. (Apr. 11, 2001)
Article continues below
India Relief Abuses Rampant | Radical Hindus hijack supplies in quake intervention. (Mar. 20, 2001)
In Orissa, You Must Ask the Government If You Want to Change Religion | Christian church leaders say they're trying to ignore the controversial law, but police aren't doing the same. (Mar. 12, 2001)
Churches Angry that Indian Census Ignores 14 Million Christian Dalits | Only Hindu, Sikh, and Buddhist members of "untouchable" caste being counted. (Mar. 2, 2001)
India's Christians Face Continued Threats | We must preach what we believe in spite of Hindu pressure, says Operation Mobilization India leader. (Feb. 15, 2001)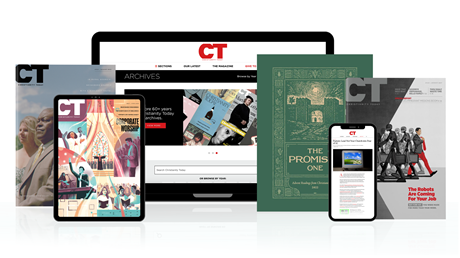 Subscribe to Christianity Today and get access to this article plus 65+ years of archives.
Home delivery of CT magazine
Complete access to articles on ChristianityToday.com
Over 120 years of magazine archives plus full access to all of CT's online archives
Subscribe Now
Indian Churches Hail the Defeat of Hindu-Nationalist Government
Indian Churches Hail the Defeat of Hindu-Nationalist Government