Guillermo Cano was a councilman in the Pacific town of Tumaco when Colombia's biggest rebel group issued a national edict in April 2002: All public servants were now military targets, and they were to resign or die.
Armed guerrillas of the Revolutionary Armed Forces of Colombia (FARC) went to Cano's house on May 17, 2002, and gave him and his family 24 hours to leave the area.
Cano, his wife, and two children, ages 6 and 8, set out for Bogotá. They joined the ranks of 3 million Colombians—"Y cada día más" [and each day more], Cano said—across the country. They have been forced from their homes by leftist rebels seeking to take over Colombia in their 40-year civil war.
Other factors increase the number of the displaced. Rightist paramilitaries often accuse families of collaborating with guerrillas and force them out. In addition, many peasants, some of whom grow coca plants to eke out a living, become displaced when a U.S.-sponsored anti-drug program destroys their crops.
As a result, the United Nations ranks Colombia's number of displaced as the world's second-highest (after Sudan at 3.7-4.5 million).
Almost two years after their forced displacement, the Canos' lives remain in upheaval. They have lived under a Bogotá bridge. For a week they slept in a hospital emergency room. Now they cram into a rented room.
They arrived in Bogotá with no money, contacts, or belongings. Receiving government food assistance entails a six-month wait, so Cano hit the streets seeking a job. A carpenter by trade, Cano sought construction work. Then he sought anything. Nothing was open to him, he said. Employers won't hire the displaced.
With help coming only very slowly, Cano met other displaced people at a government center and founded an association to advocate for their rights. Because Cano was trying to help the poor, center workers thought he must be a leftist subversive, so authorities began watching him. He stopped going to the center, and sent his children out of Bogotá so they would be cared for if anything happened to him. He won't say where they live, but the move enables the children to attend school.
Catch-22s
Cano met fellow displaced evangelical Aristides Sánchez in the center. Sánchez, a middle-class mechanic, owned a shop in El Doncello, Caquetá state. In March 2003, FARC rebels told him and his family to leave. Guerrillas burned his shop, house, farm, and three cars, with a collective value of about $50,000. Sánchez's sons, who had planned to study computer science at a university, disappeared after the family arrived in Bogotá. Later Sánchez learned that rebels had forced them to join the insurgency.
Cano and Sánchez found it nearly impossible to obtain aid from any church in Bogotá. Cano attended the Christian Crusade church in Tumaco, but church workers in Bogotá said the congregation lacked the resources to help even its own members, let alone people outside of it. When they sought help at one of Bogotá's richest churches, Cano said, the pastor's wife told him to get help from the government. Then she ran them off the property.
Finally, Teusaquillo Mennonite Church welcomed them and referred the pair to Mencoldes, a Mennonite outreach for displaced people and others in need. There they found food and other assistance. Later they also found help at the Red Cross. About 75 percent of the Teusaquillo church is displaced.
Hector Pardo, who heads the Colombian evangelical alliance CEDECOL, said most congregations lack resources because they consist mostly of poor evangelicals. The churches depend on international aid groups such as Compassion and World Vision to fill most of the need. (Compassion spends $400,000 annually helping sponsored children. World Vision spends $2.2 million through child sponsorships and other programs.)
If the churches are too poor to help, the government poses administrative hurdles. Cano and Sánchez joined 10 other displaced families and sought a government loan to launch a poultry farm. But to qualify for a loan, these impoverished families must join a chamber of commerce, have a bank account (which requires a $70 minimum first deposit), and present statements from lawyers and accountants. Loan forms came on four computer diskettes.
Each family must also provide written proof of solvency, which entails returning to the very places the displaced people had fled. The two families heroically met all these requirements—only to see their application rejected because the place where they sought to build the farm was deemed too dangerous.
The numbers of the displaced, and their sense of hopelessness, continue to rise. Long-term displacement feeds the illegal drug trade, which offers the homeless one of their only hopes for a living wage.
Spread on a table before Cano and Sánchez at Teusaquillo are replies to their letters to the embassies of the United States, Canada, Italy, and Switzerland.
"They all feel sorry for us, but nobody helps us. Meanwhile, you beg and suffer hunger," Cano said, adding that the painful experience has lowered his standing in the community. "We're not displaced people. We're now beggars. It changes you."
Related Elsewhere:
Also posted today
Why the FARC Hates Evangelicals | The terrorist group has many misconceptions about Colombian Christians.
Lessons from a Hostage Pastor in Colombia | A young minister works to prevent guerrilla kidnappings.
Yesterday, CT posted two dispatches from Colombia:
New Life in a Culture of Death | Hope for Colombia dwells inside its most lethal killing field—Bellavista prison (Feb. 2, 2004)
'I Was Looking for Peace and Found it in Christ' | A converted felon in Colombia reflects on life in the guerrilla ranks. (Feb. 2, 2004)
More CT articles from Colombia include:
Kidnappers Release Two Christian Relief Volunteers in Colombia | Ransom demand paid for evangelical lawyer and businessman. (Jan. 05, 2004)
Colombian Rebels Kill Evangelical Pastors | Two church leaders ambushed in August. (Sept. 03, 2002)
Rebels Force Churches to Close in Colombia | Christians accused of political involvement in May 26 elections (May 16, 2002)
Missionaries Defy Terrorist Threat in Colombia | U.S. Embassy says North Americans are guerrilla targets. (April 30, 2002)
Missionaries May Be Target Of FARC Guerrillas | U.S. embassy in Colombia issues warning to missionaries and churches. (March 08, 2002)
New Tribes Missionaries Kidnapped in 1993 Declared Dead | Mission concludes Colombian guerrillas shot the three men in 1996. (Sept. 27, 2001)
Risking Life for Peace | Caught between rebels, paramilitaries, and crop-dusters, peacemaking Christians put their lives on the line in violent Colombia. (Sept. 07, 2001)
Hostage Pastor Released Unharmed In Colombia | Wife pledges to stay in Colombia because the kidnappers cannot stop the Lord's work. (Aug. 20, 2001)
Have something to add about this? See something we missed? Share your feedback here.
Our digital archives are a work in progress. Let us know if corrections need to be made.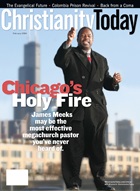 This article is from the February 2004 issue.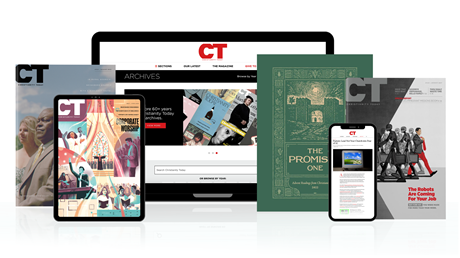 Annual & Monthly subscriptions available.
Print & Digital Issues of CT magazine
Complete access to every article on ChristianityToday.com
Unlimited access to 65+ years of CT's online archives
Member-only special issues
Subscribe
Forgotten casualties of an uncivil war
Forgotten casualties of an uncivil war