Editor's note: Several months after this article was published, L. Venchael Booth passed away on November 16, 2002.
He is the man most responsible for founding the Progressive National Baptist Convention (PNBC)—the denomination that provided a church base for Martin Luther King Jr. But you won't find his name noted in many history books. In fact, most black Baptists will credit King and New York preaching legend Gardner Taylor with starting the denomination. The credit, however, rightfully belongs to L. Venchael Booth, whose story is finally told in a recently released book about the PNBC.
In November 1961, Booth persuaded a cluster of disaffected members of the National Baptist Convention U.S.A. to leave their massive denomination—then and now considered the mother of all black Baptist groups—and form the PNBC. The new entity they agreed to launch that chilly day at Booth's Cincinnati church has since become the second-largest black Baptist group in America.
Booth doesn't strike one as a maverick or a rebel. But 40 years ago, those were fitting descriptions for a man who decided to take on what was one of the black community's most powerful institutions. "It was not folly or a desire for power that propelled me to move ahead with calling for a new convention," says the 82-year-old preacher. "It was a belief that our convention should inspire us to do greater kingdom building."
Righting History
The history of African American Protestantism is loaded with sensational stories—from AME founder Richard Allen's unceremonious departure from the white Methodist church to Church of God in Christ organizer Charles H. Mason's Pentecostal epiphany at the Azusa Street revival. In more recent times, the history has been less heroic and more political. Some of the liveliest episodes have taken place among black Baptists, who formed slews of denominations that, because of one internal squabble or another, wound up dividing like amoebas.
The Progressive National Baptists' break from the National Baptist Convention (NBC) was the result of a skirmish over tenure for the Convention president. The better-known history says the split was due to disagreement about the civil rights movement—whether the NBC should support the activism of Baptist native son Martin Luther King Jr. But the primary catalyst for the split was more mundane. Convention president J. H. Jackson (and his predecessors) had served without limit, and a younger movement of Baptists wanted to end that tradition.
"The [new] convention was organized to remove the sense of imperialism from the presidency and to lead our people to become more Christ-centered," says Venchael Booth.
According to church historian Edward Wheeler, the Progressive Baptist movement has helped the wider African American church embrace a more legitimate system of checks and balances. "The convention has set an example for other black denominations in its organizational structure and in establishing tenure for its presidents," he says. "Prior to the Progressive Baptists, many denominations didn't even question the issue of tenure for their national leaders."
Wheeler, who is president of Christian Theological Seminary in Indianapolis, adds that the PNBC also "reunited the black church to a movement for human justice."
Indeed, the PNBC's membership roll over the years reads like a lineup of civil rights All Stars: King, Benjamin Hooks, H. Beecher Hicks, Jesse Jackson. The group currently claims 2.5 million members (though, as we've recently learned, some black Baptist data is best approached with caution in this post-Henry Lyons era).
Unfortunately, Venchael Booth's name has slowly faded from the record in favor of more prominent figures like King and Gardner Taylor, whose failed bid for the National Baptist presidency in 1961 helped inspire Booth to form the new convention.
Booth was well known in the NBC and was an outstanding preacher, says Wheeler, but he was the pastor of a church in a smaller city and was not at the forefront of the civil rights movement.
Last August, an estimated 10,000 black Baptists convened in Tampa for the PNBC's annual meeting, where they worshiped, preached, and voted on the usual matters. But last year's meeting was not just business as usual. William Booth, Venchael Booth's son, made sure of that. For years the younger Booth had been documenting a definitive history of the PNBC. At the Tampa convention, he came bearing the fruit of his research—a hot-off-the-press book titled A Call to Greatness: The Story of the Founding of the Progressive National Baptist Convention (Brunswick Publishing).
"It was time to set the record straight," says William Booth, who is pastor of First Baptist Church in Hampton, Virginia. "The revisionist history has obscured my father's legacy to the convention. I needed to do this for him."
The book was distributed in Tampa to a positive reception. And for the first time in decades, the PNBC offered corporate recognition to its true founder.
Looking Back and Ahead
Venchael Booth just wanted the National Baptists to live up to their moral and social obligations. There were colleges to be built, poor people to be fed and employed, missionaries to be sent out. Yet black Baptists were wasting their time with internal matters of denominational politics.
"My purpose was to try to reform Baptists and help them to see that there was something to struggle for besides [political] office," Booth explains.
The preacher risked his ministry and sacrificed many friendships to organize the PNBC. "It was the death of my popularity and peace among Baptists," he says. In fact, many of the pastors who would later become founding members of the denomination initially discouraged him from championing a new convention. "You will never succeed in your efforts, for Christ is not with you in your spiteful work," wrote one angry pastor who opposed Booth's vision. "Your trouble is you don't respect the voice of the majority."
Booth weathered the opposition, however, and went on to see the PNBC become a reality. He intentionally kept a low profile and only assumed the presidency years later, and then only after another minister fell ill and could not complete his term.
"He deserves a great deal of credit for having the humility and grace to allow others to take leadership of an organization that he brought to life," says Edward Wheeler. "It takes a lot of commitment to the idea of the cause being bigger than the individual for someone to do that."
Booth would never admit it, but he seems hurt by the PNBC's short memory. His stately gaze and still-resonant voice are tinged with sadness when he recites the history of the denomination. But he's not bitter. He's too busy for that.
"My ministry has been filled with wonderful accomplishments," he says. "Through the years, my congregations and I helped to secure a home for the blind; we built low-income housing for families and senior citizens; we helped unemployed people get job-ready; we organized a minority bank."
Booth led Zion Baptist Church in Cincinnati for 31 years before moving on, in 1984, to plant and assist other churches in Ohio and Indiana. In addition to his local ministry, he served as a vice president of the Baptist World Alliance from 1970 to 1980. And he continues to work, despite his advancing years. He recently assumed the mantle at Church Upon the Rock in Anderson, Indiana.
"It's a small church that has had some problems with declining membership, so they wanted me to come in and share my experiences with them, help them rebuild. I'll just go as far as I can and stop when the Master calls me home," he says. "I have failed miserably at times, but it was those times that God knocked me to my knees and brought me to see that it was never my greatness that accomplished anything. It was always his grace. I can still share that with people."
When he spoke to Christianity Today, Booth was clearly concerned about the future of black Baptists. For him, most Baptist congregations have not kept pace with the times.
With magnetic preachers like T. D. Jakes and Creflo Dollar drawing national notice, many in the black community are being lured to churches that, to leaders in Booth's generation, seem weak on doctrine but strong on contemporary relevance. He doesn't agree with everything coming from these types of churches, particularly their bent toward prosperity teachings. But Booth likes the way they engage the culture, and he thinks Baptists should pay attention. "There are a lot of fine men coming along now who are building exciting churches and meeting community needs. The traditional Baptist churches need to take note of this."
Booth would like to see more black Baptists show leadership on issues like AIDS, drug and alcohol addiction, and money management. "We can do a lot to improve the economic condition of African Americans if we'll start showing our young people that we can live within our means," he says. "Ministers don't all have to drive big SUVs and Cadillacs. We need to set the example of wise stewardship."
America's lingering racial problems are another area of concern. Booth, who lived through some of the most harrowing years of segregation in America, knows about the prejudice that exists in churches—on both sides of the color line. "The white church needs to become more black and the black church needs to become more white. That's the simple way to put it," he says. "We live in a nation together. We work together. We go to ballgames together. But we can't worship the Lord together? What kind of message does that send? The newer churches are solving that problem. That's why they're growing so fast."
But the older denominations, including Booth's own PNBC, are lagging behind. "I'm not suggesting that we need to mimic these newer churches to be relevant," he says. "But we need to do better at what we already know how to do.
"The real cry for black Baptists, and the Christian church in general, is for honesty and integrity from the pulpit. The traditional church must show the world that what we have is authentic and genuine."
It's the same message, in essence, that compelled Booth to organize the Progressive National Baptist Convention in the first place. Forty years later, the Baptist reformer is still rattling the conscience of his people.
Edward Gilbreath is an associate editor of Christianity Today.
Related Elsewhere
A Call to Greatness : The Story of the Founding of the Progressive National Baptist Convention by William Booth is available at Amazon.com.
In November, the Cincinnati City Council named a street after L. Venchael Booth.
In 1999, a Christianity Today by Edward Gilbreath covered the trials of The National Baptist Convention and explained the birth of the Progressive National Baptist Convention.
See the official site of the PNBC.
Have something to add about this? See something we missed? Share your feedback here.
Our digital archives are a work in progress. Let us know if corrections need to be made.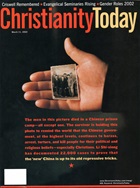 This article is from the March 11 2002 issue.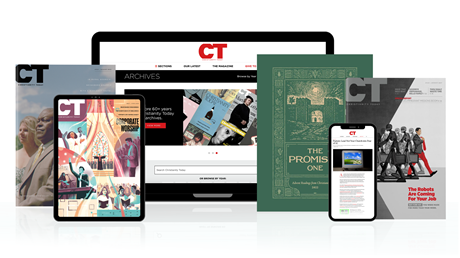 Annual & Monthly subscriptions available.
Print & Digital Issues of CT magazine
Complete access to every article on ChristianityToday.com
Unlimited access to 65+ years of CT's online archives
Member-only special issues
Subscribe
The Forgotten Founder
The Forgotten Founder