"Where are you from, Isabel?" I asked.
"Well, my mother is Spanish and my father is French," Isabel answered in perfect West Coast English.
"What language do you speak at home?"
"I speak Spanish to my mother, French to my father, and English to my little brother."
Isabel is not a refugee or an immigrant living in a ghetto. Her father is a diplomat, and her family lives in a beautiful home in Geneva, Switzerland. Isabel and her brother attend the Ecole Internationale de Génève, the International School of Geneva, a bilingual school with four campuses and a student population of 2,500.
And then there are Mirwais Zekrya, Nandan Sampatkumar, and Omar Odeh, who played on the volleyball team I coached at the International School of Geneva when I worked there. Mirwais's father is from Afghanistan and his mom is from El Salvador, though he has never lived in either country. His English combines elements of British and American sounds to form what seems to be an international English accent. Nandan's father is an Indian Hindu; his mother is Danish and blonde, though she wears the red dot on her forehead. Nandan's English is like Mirwais's, and between the two of them, they speak Afghani, Spanish, Hindi, Danish, and French. Omar has Palestinian parents who met in Kuwait. Omar and his sister were born in Canada, and they speak English (along with Arabic and French) as if they have lived in the San Fernando Valley of Los Angeles all their lives, though they have never been there.
Rolling stones
What do these kids and families have in common? They all speak English, though not necessarily as their mother tongue. Their parents work in multinational businesses, diplomacy, relief and development, journalism, university education, missions, or for the United Nations. The families move frequently from country to country; children average eight moves by the time they turn 18.
Dave Pollock, director of intercultural programs and adjunct professor of intercultural studies at Houghton College, describes Third-Culture Kids, or TCKs, as "individuals who have spent a significant part of their developmental years in a culture other than their parents' or other than the culture that issued their passport." TCKs "develop a sense of belonging to all the cultures of which they've been a part—without having a sense of identity in any. No place is home."
John Gautschi, a 1990 graduate of the American International School of Zurich, worded his angst in a poem published in the alumni newsletter:
I was born in Switzerland
I lived in Spain, Sweden, and Brazil
My dad's Swiss
My mom's American
I'm not Brazilian, Swiss, American, Spanish
I'm eighteen
I'm lost
TCKs, first identified and named by University of Michigan professor emeritus Ruth Useem, differ from their parents in that they grew up as internationals. Most (though not all) of the parents of TCKs are still mono- or bicultural.
"TCKs are cross-culturally mobile children, born into a first culture and raised in one or more additional cultures," wrote Ayla Delin of Istanbul, Turkey, in a letter to Time (March 1, 1993). "Their emergent lifestyle produces a third culture that lacks national or cultural boundaries. TCKs are marginal, mobile in body, soul, and intellect. Their roots lie in uprootedness. They fit in everywhere, nowhere in particular. They are simultaneously insiders and outsiders."
The parents of TCKs hold extraordinary influences in the worlds of business, journalism, politics, and diplomacy. I know of a head of Dow Chemical, a recently retired CEO of Citibank, and an Iraqi ambassador to the United Nations among their ranks. The kids themselves, as members of ambitious, successful, well-educated families, have unusual opportunities to become leaders on national and international scales. Those who are growing up in this environment are world citizens in the truest sense, the next generation of the world's leaders in business, politics, and diplomacy. Already many adults who have grown up as TCKs have positions of significant influence and power. An example is Jeff Bezos, founder of Amazon.com and an alumnus of international schools. In some ways, TCKs are the first generation of globalized people, both the children and the producers of globalization.
Prospective VIPs
Several organizations and churches focus their ministry on international communities around the globe—though this is a relatively new development.
Traditional mission agencies have usually enjoined their overseas staff from having contact with the expatriate community, rightly wanting them to immerse themselves in the local culture so they can minister more effectively to indigenous people. Ministries to TCKs challenge this traditional mission philosophy because they reach out to the wealthy and the elite, not the poor, and neglect the indigenous peoples for the expat community.
Still, with a new understanding of the needs and potential of TCKs, many organizations are reaching out. Most of them belong to the Coalition for International Communities Ministries, including Young Life and Military Communities Youth Ministries, both based in Colorado Springs, Colorado; Emerging Young Leaders in Denver; Christian Associates International, based in Amsterdam and Thousands Oaks, California; and Interaction Inc. in New York.
Young Life's ministry is a parachurch outreach to unbelieving TCKs in secular international schools. Director Jim Meredith believes that TCKs are "strategically important and widely neglected."
Christian Associates International plants churches that target unbelieving English-speaking internationals in Europe. Only a few churches worldwide reach impressive numbers of expats. Among them are the Crossroads churches of Christian Associates, Maadi Community Church of Cairo, and the National Evangelical Church of Kuwait (where 15,000 believers worship weekly). But most international English-language churches serve tiny transient groups of believers in their expat communities.
The Network of International Christian Schools (NICS), unifying 14 schools under one banner, targets TCKs by offering high-quality education at more reasonable prices than secular international schools. Founder Joe Hale says, "The schools' open-enrollment policy brought children of all religions into the school, and eventually children from virtually all nations in the world." Seventy percent of the students became Christians in the first year at the International Christian School of Seoul (the first NICS school).
Emerging Young Leaders, led by founder Richard Wynn (former president of Youth for Christ U.S.A.), has designed and produced mentoring material to use with unbelieving TCKs. The courses are not Bible-study guides but rather leadership development material with a Christian emphasis. Pollock, head of Interaction, presents seminars about TCKs for their parents, teachers, and administrators.
Oddly enough, international schools themselves can be oblivious to their distinctive situation. A couple of years ago, when I gave a seminar for international school administrators from all over Asia, the unique nature of their student bodies came as a revelation to them.
These ministries face a variety of challenges. Some international schools are hostile to Christian influence. Private international schools have families from various religious backgrounds (Muslim, Jewish, Buddhist, Hindu, Zoroastrian), so few school headmasters welcome American Christian youth workers.
The high cost of living in most overseas cities is another obstacle for missionaries, especially if they hope to socialize with the families they hope to reach. In addition, some foreign governments make it difficult for American missionaries to obtain residence and work permits. Parachurch ministries tend to be suspect in Europe, Asia, and Latin America. Some government workers reason that if a religious organization is not part of the state church, it must be a cult.
Another obstacle lies in the ephemeral nature of the expat families: it's hard to build youth ministry traditions and legacies without the continuity of people within the community.
In spite of the challenges, the lives of some TCKs are being touched by Christ. A nephew of publisher Stephen Forbes became a believer in Geneva while a student at the Ecole Internationale. An Iraqi high school student chose to follow Christ in a Young Life program in Western Europe at a NICS school.
Ministries to TCKs international communities may not be as well-known as ministries to other "unreached people groups," but they are a unique and critical aspect of world missions.
DA Fletcher is deputy director of Young Life International Schools in Colorado Springs, Colorado.
Related Elsewhere
The International Schools Services site has research on Third Culture Kids from Ruth Hill Useem and others.
The Network Of International Christian Schools site lists member schools and information about the organization.
TCKworld.com "is dedicated to the support and understanding of Third Culture Kids (TCKs): Military Brats, Preachers' Kids, Missionary Kids, Foreign Service and Corporate Kids, and others who have lived as children in foreign cultures."
Two books on TCKs: You Know You're an MK When … ; and The Third Culture Kid Experience, also available from Amazon.com
Have something to add about this? See something we missed? Share your feedback here.
Our digital archives are a work in progress. Let us know if corrections need to be made.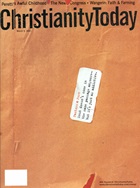 This article is from the March 5 2001 issue.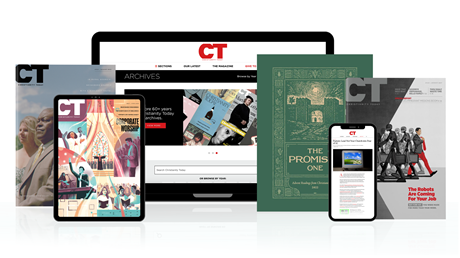 Annual & Monthly subscriptions available.
Print & Digital Issues of CT magazine
Complete access to every article on ChristianityToday.com
Unlimited access to 65+ years of CT's online archives
Member-only special issues
Subscribe
The Homeless VIPs
The Homeless VIPs