Where two or three are gathered together in Christ's name, chances are they will release a statement. For a movement based more on priorities and passions than on institutions and documents, evangelicalism has a surprising love of manifestos. This is necessary: as evangelicals are part of a movement without universally enforceable boundaries, such declarations ensure that our priorities and commitments are biblical and relevant. Still, with so many documents calling for attention, few have become rallying points or truly launched people into action. Not so the 1974 Lausanne Covenant ( www.gospelcom.net/lcwe ). Evangelicals of a wide variety of pieties and practices have used it as a touchstone, and dozens of subsequent statements have attempted to build on it. The most recent of these came out of this summer's Amsterdam 2000 conference of preaching evangelists. Theologian J. I. Packer told a group of reporters that the Amsterdam Declaration should be "bracketed with" Lausanne."It merits benchmark status," he said. "Whether it will come to pass, I don't know."Like the Lausanne Covenant, the Amsterdam Declaration emerges at a critical moment, this time in an era of global leadership transition. Both of these documents contain timeless truths and timely responses to the issues of an era—but the eras have changed. Differences between the documents should not be overinterpreted; everything contained in the Lausanne Covenant is presupposed by the Amsterdam Declaration, said Timothy George, who supervised the drafting of the document. Still, reading the documents together highlights several shifts in evangelical concern and consciousness over a quarter-century.
First and foremost, the Amsterdam Declaration is strong on commitment and action. Every article ends with a pledge that commits evangelists and other Christian leaders to actions and attitudes appropriate for our time. The Lausanne Covenant, while less action-oriented, is strong on confession: it is replete with phrases such as "we confess with shame" and "we express penitence for." Perhaps we evangelicals have lost our sense of inadequacy, or maybe we've had enough remorse as a body. In any case, action has taken precedence over priority-setting. This was clear at the Amsterdam conference itself. Whereas other meetings have talked about unreached people groups and the West's neglect of the 10/40 Window, the evangelism strategists' task group actually convinced various ministries to reach each of the last 253 groups of more than 10,000 people who are not being evangelized.
A second contrast shows up in the way the documents deal with leadership. Lausanne focused on the need for training and shifting responsibility to indigenous leaders. Amsterdam focuses on the nature of Christian leadership and pledges to follow a servant-leadership model that aims to train, empower, and inspire the marginalized. The document gives special attention to two groups: women and young leaders. This heartens us. The document avoids discussing women's ordination, but it implicitly recognizes that because women are barred from the pastorate in many circles, they have often become innovators in evangelism, social ministry, and foreign mission. Giving special attention to training and empowering women and young leaders is nothing more than good stewardship of the Holy Spirit's gifts to the churches.
A third contrast emerges in Amsterdam's treatment of postmodernism as a form of relativism. Postmodernism is, of course, more than this—it is everything from a loose family of approaches to hermeneutics to an overly hip aesthetic pose. In an excellent paper presented to the theologians' task group at Amsterdam 2000, Christopher Wright of All Nations College pointed to some of the opportunities for apologetic witness inherent in these other aspects of postmodernism. Despite the Declaration's truncated view of the phenomenon, it bears witness to a change in evangelicalism since Lausanne. Under the ministry of Francis Schaeffer (who published How Should We Then Live? in 1976), James Sire (who published The Universe Next Door that same year), and Ravi Zacharias and Charles Colson (who both addressed the Amsterdam conference), grassroots evangelicals have learned to recognize worldviews and to tailor their witness to the presuppositions of the people they meet.
Fourth, Amsterdam emphasizes holy living in a way that Lausanne does not. To our shame, the intervening years have yielded the televangelist scandals, which increased the need for evangelists both to be and to appear arrow-straight and squeaky clean.
Fifth, the Amsterdam Declaration reflects on the role of the theologian, which Lausanne neglects. Amsterdam calls on theologians to serve the church and to serve evangelists. It also asks evangelists and pastors to remind theologians that "true theology is always done in the service of the church." Unlike past liberationist fads, which tried to redefine theology as praxis, this Declaration holds theology to its task of clarifying and safeguarding God's revealed truth. But the Declaration insists that this task is to be done in and for the church, and if the document can help free theology from its ivied exile in academia, all the better. This also reflects how the Amsterdam conference placed action above prioritization. It would have been easy to simply emphasize the importance of good theology—but for days, Amsterdam 2000 became a kind of mini-seminary, ensuring that all 10,000 conferees had a biblical understanding of salvation. As Packer noted, the Amsterdam Declaration may never achieve the status of Lausanne. But even if the Declaration does join the movement's other forgotten documents in defining and ordering evangelical commitments, it still serves as a marker of evangelicalism at the beginning of the 21st century. We take joy in the Declaration's indication that the movement has created doers of its words, and not statements only.
Related Elsewhere
Related Christianity Today stories include:The Amsterdam Declaration | A Charter for evangelism in the 21st century. (Aug. 7, 2000) Amsterdam Amen | Amsterdam 2000 ends with a message from Billy Graham, a promise by 10,000 evangelists, and a unifying framework for worldwide evangelism. (Aug. 7, 2000) Amsterdam 2000 Called the Most Multinational Event Ever | 10,287 evangelists and other participants represent 209 nations and territories. (Aug. 2, 2000) Drilling the Evangelists on the Evangel | Doctrinal training takes center stage at Amsterdam 2000, while staffers work against theological controversy. (Aug. 1, 2000)
Have something to add about this? See something we missed? Share your feedback here.
Our digital archives are a work in progress. Let us know if corrections need to be made.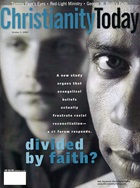 This article is from the October 2 2000 issue.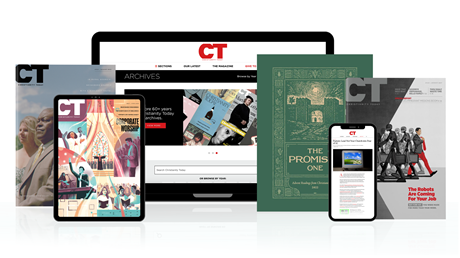 Annual & Monthly subscriptions available.
Print & Digital Issues of CT magazine
Complete access to every article on ChristianityToday.com
Unlimited access to 65+ years of CT's online archives
Member-only special issues
Subscribe
Doers of the Word
Doers of the Word