This is my fault. I didn't pray enough for a healthy baby. That was my thought in the hours after we received our daughter Hope's diagnosis. She was in her second day of life and numerous "small" problems pointed to a larger problem. The geneticist told us Hope had a rare metabolic disorder called Zellweger syndrome. He explained that because she was missing a subcellular particle called peroxisomes, her systems would slowly become toxic and shut down. "Most children with this disorder live less than six months," he said. My first reaction was to conclude this "curse" was the result of my prayerlessness while Hope was in the womb. I had some prayer guides for praying for my forming child, but I didn't use them much. When we learned of her condition, I began to think I was paying the price.That night, after my husband David and I were left alone with the pain of the news, we lay in bed and, out of our fear and despair, cried out to God. I'm not sure of all that we said. Eyes open and looking up, I know we said, "We need you. We need courage. We need wisdom. We trust you." I think we expressed trust more out of a desire to trust than a confession of the reality in our souls.In the days and weeks that followed, we found ourselves praying together often in bed in the dark. We were profoundly aware of our utter dependence upon God. We were powerless to change our situation and desperate to see God work. We also found, as time wore on, that we prayed less often. We felt guilty that so many people were praying for us so diligently when we were so prayerless. Yet it was difficult to know how to pray. How do you pray for a child who is going to die?
Submitting to Disappointment
The secretary from church called and told me that we were on the church's prayer list and that they were asking people to pray for God to work a miracle and heal Hope. I told her, "That is not how we feel led to pray." We did not ask God for that. Maybe we were afraid to pray that, or to expect it, when the diagnosis seemed so sure and grim.In those early weeks, God seemed to speak to me clearly. I never heard an audible voice. He spoke to me the way he always does—through Scripture. A few weeks after Hope was born, my Bible-study group looked at the story of Hagar, who had run away from Abram and Sarah because of Sarah's harsh treatment. Hagar wanted to escape her difficult situation, but God spoke to her in the desert and told her, "Return and submit."The lecturer asked us the question, "What is God calling you to submit to?" I knew God was calling me to submit to the journey we faced with Hope—not to fight it or cry out asking him to change it, but to submit to his plan and his purposes.Shortly after that, we were looking at the story of the angel who came to Mary and told her she would give birth to a son. How did this "favored" one respond? "I am the Lord's servant. May it be to me as you have said." She submitted, though what God brought to her life, from her perspective, must have looked like a disaster.Again I sensed God calling me to submit to the plan he laid out before us—to walk through it, trusting him in the midst of sorrow and difficulty and disappointment. On Christmas day we took Hope back to the hospital and visited with her doctor and nurses. Our nurse, Ginny, told us about another recent birth at the hospital. The mother was a nurse there, and the other nurses had been amazed by the joy and peace with which she accepted her severely disabled baby. Ginny told us how the couple had planned on someday adopting a special-needs child.What struck me most was her description of how these parents prayed. Early in the pregnancy, instead of praying, "God, give us a healthy baby," they began to pray, "God, give us the child you want us to have." Their submission to God amazed me, and their prayer pierced my heart. Surely that is the kind of prayer our Father desires to hear—not "Give me what I want," but "Give me what you want me to have."It reminded me of the Psalm that says, "Delight yourself in the Lord, and he will give you the desires of your heart" (37:4). I've always found it somewhat humorous the way some people interpret this verse: just get close to God, and he will give you what you want. But I think this verse says when you truly find your delight in the Lord, God molds and shapes the desires of your heart so that you truly want what he wants for you.
Written Into Every Cell
Hope's life captivated so many. Children, especially, prayed for Hope. But, like us, they didn't really know how to pray for her.One day, after Hope's diagnosis had been public for a week or so, our 9-year-old son Matt hopped in the car after school and immediately asked me, "Mom, is there any chance that Hope might live?"I knew why he was asking. The class prays at the end of each day, and I'm sure that many of the children were asking God to heal Hope. It left Matt confused. Should he be expecting God to do that or not? I told him God can do anything, but he might choose to heal her by making her perfect in heaven. And whether she was here with us or in heaven with him, she was in God's hands.I was taken aback a few times by those who insisted on praying for Hope's healing. I appreciated their sincere compassion and belief that God can heal, but I saw it as a misunderstanding of her true condition. Her syndrome was so rare, I felt they didn't understand how pervasive it was. I wanted to say, "Would you pray for God to 'heal' a child with Down syndrome?" I expect that most people, no matter how much they believe in God's healing power, would not pray that. That's because they understand that Down syndrome is written into every cell of a person's body. It is the same with Zellweger. This was not a disease that invaded Hope's otherwise healthy body. Every cell of Hope's body was marked by Zellweger, which began its destructive work even while she was being "knit together in her mother's womb" (Psalm 139:13).I began to see some people's insistence on her healing as, perhaps, a lack of faith. Or maybe it was shortsightedness. If she had been healed of Zellweger syndrome, she would still die someday. Instead, God chose to give her a new body, and he spared her from further pain—not just the physical pain of her condition but also the pain that is a part of every person's existence in our fallen world. From God's perspective, it was not a tragedy for her to die. It feels like a tragedy to me, but I find God's perspective reflected in Isaiah 57:1–2:"The righteous pass away; the godly often die before their time. And no one seems to care or wonder why. No one seems to understand that God is protecting them from the evil to come. For the godly who die will rest in peace."Last week there was a prayer service for Taylor, a boy in our church who is fighting cancer. How I would love to see God work a miracle and rid his body of the cancer that is slowly robbing him of life! I love his parents, and because I know firsthand how awful and painful it is to watch your child die, I don't want them to have to endure it. But I also know God says, "My thoughts are not your thoughts, neither are your ways my ways" (Isaiah 55:8).Surely we can ask God for what we want. We can freely tell him that what we want is for those we love to be healed. We know he's our Heavenly Father and desires to give us good gifts. The problem is, I don't always know what to ask for. I want to give my son good things. But that is not always what he asks for. He wants Cocoa Pebbles and I give him shredded wheat. I know better than he what he needs. I have his best interest in mind, so I don't always give him what he asks for. Sometimes God's "good gifts" don't appear that way to me. He gives me broccoli when I want ice cream. Sometimes he allows suffering when we want healing.
Not Trying to Change God
A friend came and asked me how I am praying for Taylor in light of what I've been through with Hope. I told her that I found myself praying, "God, give us your perspective on sickness, on loss, on death, on healing." I don't want to change God's mind. His thoughts are perfect; I want to think his thoughts. I don't want to change God's timing. His timing is perfect; I want the grace to accept his timing. I don't want to change God's plan. His plan is perfect; I want to embrace his plan and see him glorified through it.Hope spent 199 days with us and then God gave her Ultimate Healing. I can't say my experience with Hope has taught me everything I need to know about prayer. I still feel like a failure when it comes to prayer because I am often so prayerless. But I think I've come to a fuller understanding of what it means to pray, "Thy will be done, on earth as it is in heaven."Without even saying a word, Hope taught me to pray that way.
Nancy Guthrie works in Christian publishing and lives in Nashville, Tennessee, with her husband, David, and their son, Matthew
Related Elsewhere
Christianity Today published The Myth of a Better Prayer Life in 1998.See also Philip Yancey's "Jesus' Unanswered Prayer" (Feb. 9, 1998)How Prayer Made Me a Father Again from the Christian Reader describes the surprising rewards of weekly prayer meetings.Both "Prayer Power" and "Does Prayer Heal?" by Christianity Today sister publications explore what it means to accept God's will and to experience his mercy.For a complete listing of prayer ministries in North America, visit the National Prayer Committee.Mission America's network has created a Challenge 2000 Web site to encourage prayer for every student and school within the U.S. by the end of the year.
Have something to add about this? See something we missed? Share your feedback here.
Our digital archives are a work in progress. Let us know if corrections need to be made.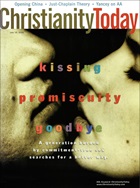 This article is from the July 10 2000 issue.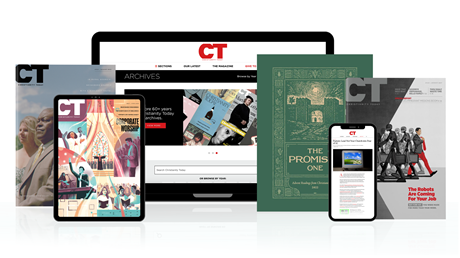 Annual & Monthly subscriptions available.
Print & Digital Issues of CT magazine
Complete access to every article on ChristianityToday.com
Unlimited access to 65+ years of CT's online archives
Member-only special issues
Subscribe
Praying for Hope
Praying for Hope