Earth's crammed with heaven,
And every common bush afire with God;
But only he who sees takes off his shoes—
The rest sit round it and pluck blackberries.
Elizabeth Barrett Browning
Wonder, like beauty, is in the eye of the beholder. … [T]o the medical staff, the birth of our child is all part of the day's work; to my wife and me, it is a miracle. Wherein is the difference? Certainly not in the biology of the event. … The difference resides in the expectations that each brings to the event.
Don S. Skinner, Passage Through Sacred History
[M]ost of us seem to assume that union with God is attained by laboriously ascending a ladder of virtues, which finally fashion our holiness and make us fit for him. In truth, the reverse is far more accurate: the great saints and mystics have been those who fully accepted God's love for them. It is this which makes everything else possible. Our incredulity in the face of God's immense love, and also self-hate or an unyielding sense of guilt, can be formidable obstacles to God's love, and are often subtle and unrecognized forms of pride, in putting our "bad" above his mercy.
Thelma Hall, Too Deep for Words
A spirituality without a prayer life is no spirituality at all, and it will not last beyond the first defeats. Prayer is an opening of the self so that the Word of God can break in and make us new. Prayer unmasks. Prayer converts. Prayer impels. Prayer sustains us on the way. Pray for the grace it will take to continue what you would like to quit.
Joan Chittister, In a High Spiritual Season …
God, as promised, proves to be mercy clothed in light.
Jane Kenyon, from "Notes from the Other Side"
Since it is God we are speaking of, you do not understand it. If you could understand it, it would not be God.
Augustine, Sermons
All things are perceived in the light of charity, and hence under the aspect of beauty; for beauty is simply Reality seen with the eyes of love.
Evelyn Underhill, Mysticism
Because we live so close to the biblical text, we often fail to note its power to summon and evoke new life. The Bible is our firm guarantee that prophetic construals of another world are still possible, still worth doing, still longingly received by those living at the edge of despair, resignation, and conformity.
Walter Brueggemann, Finally Comes the Poet
People do not drift toward holiness. Apart from grace-driven effort, people do not gravitate toward godliness, prayer, obedience to Scripture, faith, and delight in the Lord. We drift toward compromise and call it tolerance; we drift toward disobedience and call it freedom; we drift toward superstition and call it faith. We cherish the indiscipline of lost self-control and call it relaxation; we slouch toward prayerlessness and delude ourselves into thinking we have escaped legalism; we slide toward godlessness and convince ourselves we have been liberated.
D.A. Carson, For the Love of God"
Seek God, not happiness"" [from à Kempis'

The Imitation of Christ

]—that is the fundamental rule of all meditation. If you seek God alone, you will gain happiness—that is the promise of all meditation.
Dietrich Bonhoeffer, Life Together
Those people who pray know what most around them either don't know or choose to ignore: centering life in the insatiable demands of the ego is the sure path to doom. … They know that life confined to the self is a prison, a joy-killing, neurosis- producing, disease-fomenting prison.
Eugene Peterson, Earth and Altar
If you don't love Jesus you will soon discover that being a pastor or a church leader is not really a very good job. You will be overworked, underpaid, overstressed, and underappreciated. But if you do love Jesus, you will discover as so many others have that it can be the most wonderful and exciting job in the world.
Mark Allan Powell, addressing graduating seniors at Trinity Lutheran Seminary, Columbus, Ohio
Related Elsewhere
Past Reflections columns include: Prayer, Silence and Other Topics (June 31, 2000) Getting, Giving, and Generosity (June 13, 2000). Easter Sunday (Apr. 3, 2000) Good Friday (Apr. 3, 2000) Friendships (Mar. 6, 2000) Gratitude: Take One (Feb. 7, 2000) God Will Prevail (Oct. 25, 1999) The Might of a Dandelion (Oct. 4, 1999) Losing Touch with God (Sept. 6, 1999) Real Joy (Aug. 9, 1999) Prayer for Today (Mar. 1, 1999)
Have something to add about this? See something we missed? Share your feedback here.
Our digital archives are a work in progress. Let us know if corrections need to be made.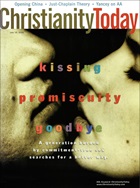 This article is from the July 10 2000 issue.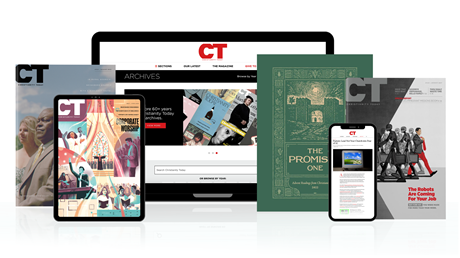 Annual & Monthly subscriptions available.
Print & Digital Issues of CT magazine
Complete access to every article on ChristianityToday.com
Unlimited access to 65+ years of CT's online archives
Member-only special issues
Subscribe
Classic & Contemporary Excerpts from July 10, 2000
Classic & Contemporary Excerpts from July 10, 2000