Chicago may have a reputation for generosity toward strangers, but this summer visiting Southern Baptists may find fewer welcome mats on urban doorsteps. This year the North American Mission Board of the Southern Baptist Convention (SBC) launches its Strategic Cities Initiative, a new effort for evangelism and community service in major metropolitan areas. The campaign will include Chicago, which is home to one of the nation's largest Roman Catholic Archdioceses and is a primary population center for Jews.
As information about the campaign developed, SBC critics pushed the unfounded report that 100,000 Southern Baptists would converge on Chicago like an invading army.
How did a three-year, service-based outreach to Chicago get misrepresented as a plague of hit-and-run evangelists shoving the gospel down the throats of unwary citizens? Why is the International Fellowship of Christians and Jews breaking ties with the SBC, as Hindus worldwide declare the SBC's style of proselytizing arrogant and obtuse?The SBC says it is being mistreated for obeying the Great Commission. "I believe that any time you speak from the position that there is a heaven and a hell, and that people are going to spend eternity in one place or the other, then you are going to cause offense," SBC President Paige Patterson told Christianity Today. From his perspective, people who do not value the gospel are using the language of tolerance and political correctness to stop Christian witness.
Critics maintain the SBC is simply reaping the harvest that comes to those who sow the language of "triumphalism and bravado." Members of the Council of Religious Leaders of Metropolitan Chicago said they asked Southern Baptists to refrain from visiting Chicago because they feared proselytizing might "disrupt the pattern of peaceful interfaith relations in our community." Citing incidents such as Benjamin Smith's racially motivated shooting rampage last July, the council warned Patterson that the SBC could "unwittingly abet the designs of those who seek to provoke hate crimes by fomenting faith-based prejudice."
Patterson replied to the council's concerns in a November 29 letter: "If there is violence or 'hate crimes,' such will not be perpetrated by Southern Baptists, or in any way engendered by our compassionate message."
Robert Reccord, head of the North American Missions Board, says the religious council may have misunderstood the SBC's plans to work with a wide variety of Chicago denominations throughout the year.
The SBC predicts that about 25,000 Baptists will visit over the course of three years to supply volunteers and financial resources through the end of 2002. Working with 185 Southern Baptist churches in Chicago, volunteers will help establish free health clinics, renovate low-income housing, and encourage local churches that already help the poor. Southern Baptist officials have already met with Chicago pastors from the Assemblies of God, the Church of the Nazarene, and other denominations.
Reccord says the SBC "is not out to build a Southern Baptist Empire." Rather, Reccord believes the denomination is trying to play "the role of John the Baptist, and decrease so that Jesus may increase."
But others are skeptical of the SBC's motives. Yechiel Eckstein, the influential rabbi who founded the International Fellowship of Christians and Jews, has recently broken ties with the SBC after 20 years of cooperation between the two organizations.
Outreach to Jews
The SBC first provoked charges of antisemitism and prejudice in 1996 when it passed a resolution on Jewish evangelism. More recently it has strained relations with the Jewish community by distributing prayer guides for converting Jews to Christianity.
While sympathetic to the SBC's right to evangelize, Eckstein believes that many chosen methods of evangelism appear threatening or insulting to most Jews. "Many Christians are somewhat ignorant of the history between the Christian and Jewish communities," Eckstein says. "But most Jews are very conscious of the inquisitions, pogroms, and forced conversions that took place."
Eckstein says such knowledge, combined with memories of the Holocaust, makes Jews wary of targeted proselytizing or "manipulative techniques."
"Talking about your faith is at the bottom of the evangelism list," Eckstein says. He encourages Christians to instead share their beliefs through lifestyle evangelism, such as befriending Jewish neighbors, or by blessing Israel and Jewish people with political or financial support.
Patterson disagrees: "I'm not sure that a Jewish rabbi knows the most effective way for Christians to carry out evangelism."
Eckstein, however, says he has the support of many evangelicals, including Billy Graham, Pat Robertson, and Jerry Falwell.
Graham recently described his own evangelistic stance in an interview with Tony Snow on the TV program "Fox News Sunday." While he is loyal to the SBC and normally defends it, Graham says, he has never targeted Muslims or Jews: "I believe that we should declare the fact that God loves you, God's willing to forgive you, God can change you, and Christ and his kingdom is open to anybody who repents and by faith receives him as Lord and Savior."
"These serious Christians recognize, as I do, that it is possible to witness and fulfill the Great Commission uncompromisingly without making enemies unnecessarily," Eckstein says.
But Patterson is not convinced: "We're standing for the same things the SBC has always stood for."
A Chicago Tribune editorial in January looked at the SBC's outreach from another perspective, saying that while the campaign may be an annoyance to some, Southern Baptists were justified in denying that evangelism would instigate hate crimes."
This being America, there is a perfectly acceptable response available to anyone who is unpersuaded or who doesn't wish to be bothered. It is, quite simply, no," the editorial said. Reccord—whose mission board has planned future projects in Phoenix, Boston, Las Vegas, Philadelphia, and Seattle—agrees. "Everyone should have the opportunity to accept or reject freely," he says, "but we wouldn't be obeying our Lord if we didn't share the love of Christ."
Related ElsewhereToday's related story, Is Evangelism Possible Without Targeting? for more links and resources on the topic.See also a related January 7 story on ABCNews, "A Mission of Conversion | Baptists Attempt to Convert Jews Amidst Contention"
Have something to add about this? See something we missed? Share your feedback here.
Our digital archives are a work in progress. Let us know if corrections need to be made.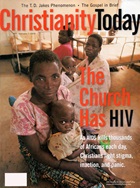 This article is from the February 7 2000 issue.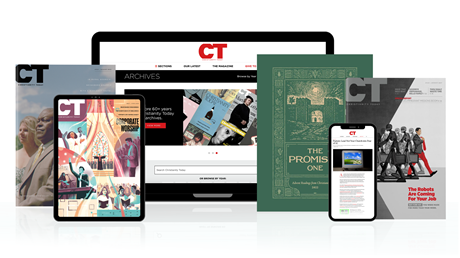 Annual & Monthly subscriptions available.
Print & Digital Issues of CT magazine
Complete access to every article on ChristianityToday.com
Unlimited access to 65+ years of CT's online archives
Member-only special issues
Subscribe
Southern Baptists: Evangelism in Chicago stirs debate
Southern Baptists: Evangelism in Chicago stirs debate