Thailand's tiny Christian community is at the forefront of a campaign against a thriving prostitution industry in Pattaya, a seaside tourist center, 150 kilometers south of Bangkok.
The Church of Christ in Thailand (CCT) and the Roman Catholic Church are running institutions in Pattaya to help prostitutes to leave their trade. (Thailand, with a total population of 63 million, has about 200,000 Christians.) The institutions also try to prevent vulnerable children from falling into prostitution.
"In Pattaya everybody sells bodies. Nobody is shy of it," said Piangta Chumnoi, a Presbyterian who runs the CCT's Pattaya Project.
Most of the 18 children, ranging in age from 3 to 15, who are housed in Chumnoi's center in Pattaya are the offspring of prostitutes, male as well as female. Many of them have been abandoned by their parents.
The Fountain of Life centers run by Catholic Good Shepherd Sisters, and orphanages run by the Redemptorist Fathers also play a key role in Christian efforts to halt the booming sex trade which flourishes in the hotels along Pattaya's beach.
Chumnoi told Ecumenical News International (ENI): "Pattaya is special. There is prostitution in Bangkok and Chiang Mai [north of Bangkok]. But here [in Pattaya]," she stressed, "tourism means only sex tourism. How many women tourists do you find here?"
Although over a quarter of the eight million foreign tourists who visit Thailand each year go to Pattaya, the number of women tourists in Pattaya is "very nominal", according to a local travel agent who spoke to ENI on condition of anonymity.
Though the exact figure of those involved in the sex tourism trade in Pattaya is not available, the travel agent told ENI in an interview in her office near south Pattaya beach that nearly half of Pattaya's population of 200,000 were not locals but "outsiders" involved in sex tourism.
The city's population virtually "doubles" during the winter when Western tourists (many of them elderly men) fled the cold in their home countries for the pleasant weather and "pleasures" offered by Pattaya, she said.
Thousands of young women and girls barely into their teens from the impoverished villages of northern Thailand found "easy jobs" in the resort, she added. Women and adolescent girls from throughout the region—including Myanmar, Cambodia and Vietnam—were brought to work in the sex shops, which masqueraded as pubs, massage parlors and bars. Hundreds of others roamed Pattaya's streets openly soliciting.
According to information provided by the organization ECPAT (End Child Prostitution in Asian Tourism), based in Bangkok, the annual income from the illegal "sex trade" in Thailand, based on the conservative estimate of 200,000 sex workers (25 percent of them children) is nearly 54 billion Baht (US$2.2 billion).
Describing the sex trade in Pattaya as "enormous", Good Shepherd Sister Joan Gormley, who works at a Fountain of Life center for children, told ENI: "We are trying our best to protect the vulnerable children from the vicious atmosphere."
Each morning more than 150 children under the age of 7—the offspring of bartenders, municipal cleaners, and prostitutes, many of them living in slums—are picked up in Fountain of Life vans. Teachers and volunteers, supervised by the nuns, take care of the children until their parents return from work.
"The atmosphere in the slums is very bad with drugs and prostitution. We prepare the children for school by creating in the children love for knowledge and love for life," said Sister Gormley. This is the only way, according to the Irish nun who speaks fluent Thai, that "we can prevent the children from falling into the vicious racket here".
Among the children who attend the Fountain of Life day-care center are 12 of the 18 children from the CCT project managed by Chumnoi, as well as younger children from the Redemptorist Street-Kids Home for boys.
"I am always under pressure to admit more children," said 34-year-old Chumnoi who grew up as a Buddhist and embraced Christianity 14 years ago.
Chumnoi who has been running the CCT Project since its establishment seven years ago, said that the center should accommodate only 15 children but already had 18 residents. It was "painful", she said, to say "no" to people who brought children abandoned by parents.
"Unless we take care of the children, they are sure to end up as prostitutes," said Chumnoi, adding that there was "great demand" for young girls and boys in Pattaya where tourists in their 60s and 70s could be seen strolling the streets with their arms around girls hardly into their teens.
The travel agent told ENI that even though she was over 30 she had not married for the simple reason that "Pattaya is not a city for children to grow up. I will go for marriage when I can settle down with a good job outside."
"Many families here [in Pattaya] send their children to boarding schools [outside Pattaya]," she said. "Even if parents give good moral education, children's thinking will be influenced by what they see around them."
Supagon Noja, director of the Redemptorist Street-Kids Home, told ENI that the home had 55 boys between the age of five and 15 and allowed the elder children to work in department stores in the evenings.
"But, we never allow them to work in brothels, beer pubs and hotels. That will only get them tangled in the [prostitution] racket," said Noja, a Catholic layman. As the boys grew up, they were sent to Redemptorist institutions and other centers outside Pattaya for vocational training. The Good Shepherd Sisters have a second institution—also known as a Fountain of Life center—exclusively for young prostitutes—"to wean them away from their profession".
The number of women involved in the sex trade, aged between 15 and 30, who attend day classes at the center has risen from 150 to 250 in the past two years.
"They come to our center after hearing about it from others," said Sister Gormley. However, she said it was not possible for ENI's reporter to visit the center. "These women lack self-confidence. Still, they come to the center without fear. If they find you there, they will be upset," she said, refusing to give the address of the center.
"Many of them want to quit the profession," Sister Gormley said. The center's 12 staff members provide counseling and training in other trades such as dressmaking, hairdressing and computer education.
In 1996 Thailand enacted tough laws to stop prostitution. But the number of prostitutes has in fact increased since then, mainly because of the Asian economic crisis that has put more than three million workers out of jobs.
When asked how the new anti-prostitution laws were being enforced, Sister Gormley refused to comment, while Chumnoi said the law-enforcement agencies "just close their eyes" to what was happening in Pattaya.
Copyright © 1999 Ecumenical News International
Related Elsewhere
See our earlier story, "The Anti-Madams of Asia | Christian women lead girls out of sexual bondage," by Tony Carnes (Oct. 4, 1999)
ECPAT's homepage has a section on child sex tourism.
Thailand CAPCAT (Coalition Against Prostitution, Child Abuse, and Trafficking) is a group of "Thai and foreign citizens working together ... to find solutions to the problems of poverty, prostitution and the abuse of children in labor and prostitution"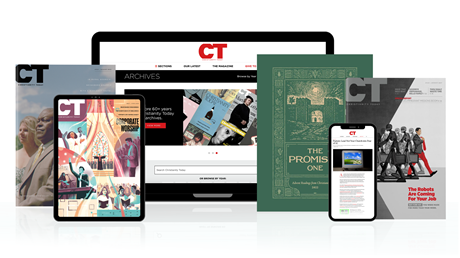 Subscribe to Christianity Today and get access to this article plus 65+ years of archives.
Home delivery of CT magazine
Complete access to articles on ChristianityToday.com
Over 120 years of magazine archives plus full access to all of CT's online archives
Subscribe Now
Churches Rescue Thailand's Sex Tourism Workers
Churches Rescue Thailand's Sex Tourism Workers