November (ENI)—The general assembly of the National Council of Churches (NCC) in the United States has approved a massive restructuring plan for the 50-year-old organization, which has in recent years been troubled by financial and management difficulties.
The NCC's outgoing president, Bishop Craig Anderson, described the restructuring as "trying to ride a bicycle while we're still trying to build it".
The restructuring plan calls for Church World Service and Witness (CWSW)—the NCC's division for humanitarian aid and relief work—to become semi-autonomous, accountable directly to the NCC's general assembly, and to manage its own administration and management. The bulk of the NCC's other program activities will be housed in a single unit called Unity and Justice.
Many of the details of the restructuring have yet to be worked out, but it is already clear that the NCC's New York-based staff will be reduced by at least a third—34 staff positions, including three associate general secretary posts and four high-level director positions, have been eliminated.
The restructuring plan is so complex and fluid that no budget for the year 2000 has yet been developed. Instead, the NCC's executive board is working within what its treasurer, Margaret Thomas, called "a fiscal framework".
Bishop Anderson, an Episcopalian (Anglican), appealed to the NCC's executive board to work together for the future of the organization. "Our work is not completed, and much of it will be handed over to new leadership," he said, referring to the administration to be led by general secretary-elect Robert Edgar, who has been chosen to succeed Dr Joan Brown Campbell.
"We can't wrap it [the restructuring] up and put a nice bow on it—that would be unfair to our processes and to those who will inherit our work to carry it forward," Bishop Anderson told the board. "I make an impassioned plea to be together and [work for] what we are about—the unity of the body of Christ—and not be pulled apart and fragmented, which is sin."
The executive board, which has sole responsibility for approving the NCC's budget, has yet to resolve how to cover a shortfall in 1999 of nearly $4 million. The shortfall resulted from a number of factors, including: $2.4 million for consulting fees since March 1998; the misallocation of $330 000 from the Burned Churches Fund to the NCC's racial justice program, which must be restored; a one-time contribution of about $500 000 by the NCC to its pension fund to make up for a missed payment several years ago; and a relatively small over-expenditure in the general secretary's budget.
An emergency appeal to the NCC's member churches to make a one-time supplementary "gift" to cover the shortfall has met some resistance. Some churches, particularly the United Methodist Church, one of the biggest churches in the US and a generous supporter of ecumenism, are insisting that adequate financial plans and controls be put in place.
The NCC's executive board has appointed Clifton Kirkpatrick, of the Presbyterian Church (USA), and Richard Hamm of the Christian Church (Disciples of Christ) to solicit funds from member churches.
Margaret Thomas also reported that, despite assurances to the contrary, the 50th anniversary celebration in Cleveland would end with a deficit of between $50 000 and $150 000. Calls to scale back or even cancel the $750 000 celebration had been discussed since the 1999 shortfall came to light. Council officials had assured the executive board that private and corporate donations, plus registration fees paid by participants, would cover the costs.
"As you know," Thomas told the executive board, "few issues have been as hotly-debated recently [as] the cost of this celebration and our insistence that there be no deficit. Unfortunately, we received significantly different projections last Friday [5 November] than we have received as recently as the last week in October."
African American members of the NCC executive board have demanded that concrete steps be taken at all levels of the NCC to make its staff more racially inclusive.
Bishop McKinley Young, of the African Methodist Episcopal Church, called for "a radical formula" to redress the absence of African Americans from top staff positions. "I am greatly aggrieved that the history and contributions of black churches are so disrespected."
Bishop Nathaniel Linsey, of the Christian Methodist Episcopal Church, agreed: "We say we are serious about these issues, but when it comes to making decisions, we have a serious problem," he told the executive board. While not directly threatening withdrawal, Bishop Linsey said: "Change takes power, and we don't have the power of money. All we have is the power of our presence, and we don't want to have to withdraw our presence."
Also at the assembly, the NCC unanimously elected a former member of Congress—United Methodist clergyman Robert W. Edgar—as its new general secretary.
The appointment has generally been well received, with many hoping that Edgar will have the skills and strength of character to solve some of the major problems facing the NCC, which is the biggest ecumenical organization in the US and a key player in the international ecumenical network.
Edgar, who is president of the Claremont School of Theology in California, served in the US Congress at the same time as the new NCC president Andrew Young, during the 1970s and 80s.
Before he was elected to Congress, Edgar was chaplain at Drexel University in Philadelphia and, at the same time, was associate pastor at Lansdowne United Methodist Church in suburban Philadelphia.
He will succeed Joan Brown Campbell, whose nine-year tenure has been marked by major political successes, such as a significant rapprochement between US churches and the Cuban government of Fidel Castro, and the negotiated release earlier this year of three American soldiers held hostage by the Yugoslav government.
However, Dr Campbell's administration has also been heavily criticized for the budget deficits and management problems. Edgar, who has proved himself as an administrator and fund-raiser, is expected to address both problems.
At a press conference following his election November 12, Edgar said his leadership style was marked by a sense of humor, optimism and a desire to build coalitions with like-minded groups.
"When I arrived at Claremont, we were strictly a Methodist institution," he said. "Now our campus is home to five denominational programs. I will look at not what's best for the NCC, but what's best for the whole ecumenical movement."
He also praised the organization he will manage come January, saying that the NCC had "demonstrated significant leadership as a public voice from the church, which has earned the respect of people all around this country and world".
"But now," he continued, "it's the time to ask: 'What is our vision of the future? What will bring all of our communions together in an effective witness?' God is calling us and asking us what it means for common people like us to be disciples."
Edgar suggested that a positive outlook and respect for diversity while celebrating unity were necessary for the renewal of the 50-year-old organization, which has 35 member churches (mainstream Protestant and Orthodox) representing 52 million Christians.
Edgar was selected from among 21 candidates.
"These were very strong candidates, which means we bring you a very strong nominee," said search committee chairperson Leonid Kishkovsky. He described Edgar as "a minister for this time who will repair the foundation of the NCC".
Related Elsewhere
See our earlier coverage of the NCC's financial woes: Methodists Freeze NCC Funding (Nov. 16)
Have something to add about this? See something we missed? Share your feedback here.
Our digital archives are a work in progress. Let us know if corrections need to be made.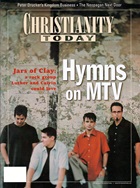 This article is from the November 15 1999 issue.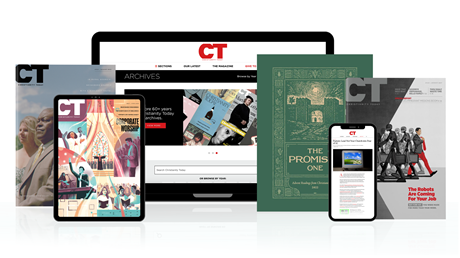 Annual & Monthly subscriptions available.
Print & Digital Issues of CT magazine
Complete access to every article on ChristianityToday.com
Unlimited access to 65+ years of CT's online archives
Member-only special issues
Subscribe
NCC to Undergo Major Restructuring to Solve Financial Woes
NCC to Undergo Major Restructuring to Solve Financial Woes