On November 18, 1978, Tim Stoen and his wife, Grace, sat anxiously in the Guyanese capital of Georgetown, waiting for the right time to return to the jungles of Jonestown to try to reclaim their only child, six-year-old John Victor. Then they heard the news: Jim Jones had led more than 900 of his Peoples Temple followers—including their son—in a mass murder-suicide.
Jonestown residents had been forced to drink cyanide-laced Kool-Aid. "It was the most miserable night of my life," Tim Stoen, now 60, recalls.
A 1960 Wheaton College alumnus, Stoen had been an active member of First Presbyterian Church of Berkeley, California, when he met Jim Jones in 1967. Jones's concern for the poor and minorities impressed Stoen, an idealistic civil-rights lawyer. He joined the Peoples Temple in 1969 and became Jones's attorney.
In 1977, Stoen moved to Jonestown, the Peoples Temple commune that had migrated from the San Francisco area, to raise his son in the socialist utopia. Because of his high position in the commune, Stoen was allowed to leave on a trip to the United States. He thought his son would be well cared for at the commune during his absence. But through media accounts, he came to realize the warped nature of Jones's plans.
Jones suspected Stoen's defection and claimed Stoen's son as his own. "My intuition said if I went back I'd be a corpse in 30 days," Stoen says. "It was not an easy decision to make." He decided he could help his son more by lobbying the government. U.S. Rep. Leo Ryan of California went to Jonestown in part as an emissary in Stoen's custody case against Jones. Just before the mass suicides, Jones's guards shot and killed Ryan and four U.S. journalists. Jones videotaped a suicide message that blamed Stoen for causing the massacre. "We win," Jones said on tape. "Tim Stoen has nobody else to hate. Then he'll destroy himself."
CULTS ON THE RISE:
The horror lingers 20 years later, but the tragedy served as a catalyst for research on the growth of aberrant groups and improved rehabilitation for ex-members. Academics and ex-members gathered November 13-15 in Chicago to discuss lessons learned since Jonestown.
Experts agree that cultic activity has increased since Jonestown, with anywhere between 2,000 and 10,000 groups existing today. An estimated 100,000 to 300,000 people move in and out of aberrant groups each year, and the total continues to grow.
The number of groups varies based on the definition of cult. Evangelicals identify groups outside orthodox Christianity as cults because of their aberrant religious beliefs. Secular researchers define cults by their abusive behavior; they can include political or paramilitary groups, or even some Protestant churches.
The rise of such groups is attributable in part to the transient nature of society. "We're becoming very aware of what a scattered society we are," says Margaret Thaler Singer, emeritus psychology professor at the University of California- Berkeley. "People are very lonely."
The coming millennium is spawning dozens of new groups, particularly those with a doomsday vision (see "Y2K: A Secular Apocalypse?" p. 54). "There are people starting deviant, off-beat groups all the time," says Paul Carden, executive director of the Centers for Apologetics Research, an evangelical countercult ministry network in San Juan Capistrano, California. The growth of information technology—from the Internet to cable television—has contributed to the rise of "garage cults," Carden says, making it less expensive for leaders to communicate with potential followers.
LOST HOPE?
Although not all aberrant groups are religious, experts realize that the terror of a cultic experience can obliterate hope in a loving God.
Brenda Daeges, 29, a participant in the Jonestown conference, grew up in the Apostles of the Infinite Love group in Montreal. Although not affiliated with the Catholic church, leaders dressed as nuns and priests. Daeges says the "nuns" sexually abused her, beat her with a crucifix, and tied her to a bed. "I was beaten five to six times—on a good day," she says. In her presence, nuns strangled a stray kitten that she had befriended. After Daeges, then 17, threatened to kill one of the nuns, they allowed her to leave. Daeges has started to find help from the Wellspring Retreat and Resource Center, a residential rehabilitation center for ex-cult members in Albany, Ohio.
However, she no longer believes in God. Daeges recalls the times nuns tied her to a tree in nearby woods, where a bear once approached her. "I was less afraid of the bear than I was of the nuns," she says. "The worst the bear could do was kill me."
Tim Stoen and his wife divorced a year after their son died at Jonestown. For years, Stoen lived in fear of being killed by an angry Peoples Temple member. He wrestled with Jones's final words blaming him for the tragedy. But he eventually faced those who accused him of causing the massacre and learned the power of forgiveness. In 1991, he recommitted his life to Christ. "When you screw up, your life's not over," Stoen says. "Recognize that you have a loving God that loves you."
Have something to add about this? See something we missed? Share your feedback here.
Our digital archives are a work in progress. Let us know if corrections need to be made.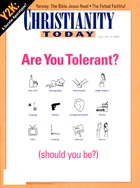 This article is from the January 11 1999 issue.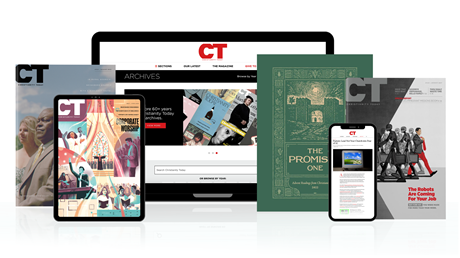 Subscribe to Christianity Today and get access to this article plus 65+ years of archives.
Home delivery of CT magazine
Complete access to articles on ChristianityToday.com
Over 120 years of magazine archives plus full access to all of CT's online archives
Subscribe Now
Jonestown: Twenty Years Later, Cults Still Lethal
Jonestown: Twenty Years Later, Cults Still Lethal