A pastor went to a massage therapist for back treatment. Once on the masseuse's table he noticed crystals used by New Age channelers on the floor. What was he to do? Tell the therapist to remove the crystals? Rebuke the therapist? Get up and leave?
At first this pastor was fearful of subjecting himself to spiritual forces. Then he remembered that in Christ "all things in heaven and on earth were created … whether thrones or dominions or rulers or powers—all things have been created through him and for him" (Col. 1:16, NRSV). This pastor decided the "all things" included these crystals. So he prayed that Christ would exercise his lordship over them and any evil spirits in the room.
Illness makes people receptive to all kinds of nostrums and remedies, particularly chronic health problems that don't yield easily to conventional treatment. A whole industry is emerging that provides alternative medical treatments, including acupuncture, biofeedback, homeopathy, massage therapy, and therapeutic touch (TT; see "Winding Paths Meet," p. 16). A third of all Americans have tried some form of alternative medicine or therapy.
Even health-insurance companies are starting to see the benefit of alternative forms of treatment. Alternative medicine tends to treat people holistically, inviting the patients to participate in their healing. There is not always a pill or injection for everything that ails us. Sometimes lifestyle changes are needed, such as diet and stress management. The best approaches blend conventional and alternative medicines: conventional medicine for trauma or major illnesses, alternative treatments for chronic conditions such as pain, headaches, fatigue, or recurring back pains. Yet, as the pastor's experience illustrates, Christians must be on their guard: alternative treatments sometimes come packaged in world-views more akin to New Age philosophies and plain old paganism than to orthodox Christian faith.

Alternative medicine sometimes
comes packaged in world-views
more akin to New Age philosophies
and plain old paganism than
to orthodox Christian faith.

Of course, bona fide methods have to be sorted out from the bogus. This past April the influential Journal of the American Medical Association published an article that debunked the claims of therapeutic touch. TT is practiced by more than 43,000 medical professionals in more than 80 hospitals nationwide. Behind TT is the theory that each person emits an "energy field." Practitioners claim that by manipulating this human energy field, they can heal numerous conditions, from Alzheimer's to ulcers, without actually touching their patients (CT, Feb. 5, 1996, p. 96).
What was most surprising about the JAMA article debunking TT was that the supporting research was done for an elementary-school science project by nine-year-old Emily Rosa. Emily set up a simple experiment using a cardboard screen with two holes cut in it for TT practitioners to put their hands through. When Emily would place her hand over a practitioner's hand without touching it, the "healer" was asked to say which hand Emily's hand was near. In the 280 tests involving 21 different TT practitioners, the correct response was given only 44 percent of the time—a worse outcome than mere coin-flipping might produce. Predictably, TT advocates have contested Emily's findings, but it appears that TT may stand for "tall tale," not therapeutic touch.
While being on guard against evil spirits connected to some instances of alternative medicine, Christians should not be locked into an Enlightenment perspective that maintains healing can come only through modern medicine. Emily's work contrasts with a host of studies in recent years that have demonstrated a positive correlation between healing and faith, prayer, and association with a supportive, religious community. There is now clear empirical evidence that "religious involvement helps people prevent illness, recover from illness, and—most remarkably—live longer" (Dr. Dale A. Mathews, The Faith Factor: Proof of the Healing Power of Prayer). Some of this benefit can be attributed to people of faith living more healthfully—not smoking or drinking, for example. But not all. Sound scientific studies show there is curative power in prayer and regular participation in a supportive religious community.
As Dr. Mathews says, "The faith factor is not a panacea—the mortality rate for human beings still remains 100 percent." Why and when some people experience healing or remission is still a mystery to researchers. The faith factor allows for this mystery—for a God who gives and takes life and health in his own good timing.
Have something to add about this? See something we missed? Share your feedback here.
Our digital archives are a work in progress. Let us know if corrections need to be made.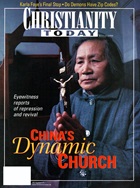 This article is from the July 13 1998 issue.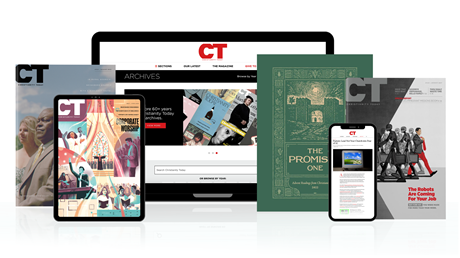 Annual & Monthly subscriptions available.
Print & Digital Issues of CT magazine
Complete access to every article on ChristianityToday.com
Unlimited access to 65+ years of CT's online archives
Member-only special issues
Subscribe
Discerning the Healing Spirits
Discerning the Healing Spirits