Two decades ago, conservative activist Paige Patterson began laying the groundwork to gain control of Southern Baptist Convention (SBC) agencies and institutions.
The strategy of Patterson and retired Houston judge Paul Pressler to reshape the 15.9 million-member denomination through presidential appointments has been wildly successful.
Patterson, who last month became the first seminary president to lead the SBC since 1940, told CT the methodology used to wrestle the denomination back may not have been wisest. Nevertheless, he called the battle "an essential and necessary exercise for self-definition." He has no plans to offer an olive branch to those not in his camp.
"Anybody who wants to believe that the Bible is true and is deeply concerned about reaching the world for Christ is going to be increasingly happy in the Southern Baptist Convention," Patterson told CT. "Those with serious questions about the validity and veracity of certain portions of the Word and who do not have a deep commitment to evangelism and missions will be less comfortable with the Southern Baptist Convention of the twenty-first century."
The pursuit of doctrinal uniformity by Southern Baptist leaders has come at a price. Deep fractures within the denomination are still evident.
"The controversy that has been settled at the national level has moved to the state conventions and local congregations," says Bill Leonard, dean of Wake Forest Divinity School. "There are diverse responses at the state level. It's not a slam dunk for either side."
Bitterly fought battles throughout the 1980s spurred disenfranchised Southern Baptists to form a separate yearly Cooperative Baptist Fellowship (CBF) gathering in the 1990s, complete with their own missionaries and chaplains.
Meanwhile, six SBC seminaries, two mission boards, and the presidency are in the hands of what Southern Seminary president R. Albert Mohler, Jr., calls those who are "pure in doctrine."
Patterson, 55, had no opposition in running for the presidency. In fact, at last month's annual SBC convention in Salt Lake City, registration secretary Lee Porter acclaimed Patterson president without even a show of hands.
Patterson, president of Southeastern Baptist Theological Seminary in Wake Forest, North Carolina, since 1992, earlier served as president of Criswell College and as associate pastor of First Baptist Church in Dallas. Southeastern has grown to 1,705 students from 748 students in his six years there.
Unified, Patterson says, Southern Baptists should now focus on soul winning. But several speakers at the meeting warned the faithful to be vigilant. "The battle for the soul of our denomination, our colleges and seminaries, our churches, even for the Bible itself, will never be over," advised James G. Merritt, chair of the SBC executive committee. "There may be a cease-fire, but … we can never let our guard down."
BATTLEGROUND SHIFTS: The 8,586 SBC messengers represented the lowest convention turnout in 47 years, both because of the geographic isolation from the heart of the denomination's base and the lack of major issues at this year's meeting. Much of the business finished earlier than anticipated at the three-day gathering. The now comparatively calm convention will become a two-day annual event next year.
While moderate Southern Baptists largely ignore the national meeting, they are more active at the state level. Moderates are in control of the Texas and Virginia conventions, and conservatives have formed separate affiliations in those two states. In November, the Texas Baptist Convention is expected to give final passage to a bylaws change that will make it more autonomous and will allow official links with the CBF and the Baptist World Alliance. Baylor University in Waco, Texas, has become a center for moderate Baptists.
MESSAGE TO MORMONS: Weeklong witnessing efforts resulted in more than 1,700 regional residents—most of them without a religious affiliation—making salvation decisions. Baptists staged an aggressive billboard, television, newspaper, and door-to-door witnessing campaign (CT, June 15, 1998, p. 24).
Anticipated fireworks between Latter-day Saints (LDS) residents and SBC visitors did not materialize. In fact, SBC leaders, including Patterson and North American Mission Board Interfaith Witness Division director R. Philip Roberts—who has written two new books on the dangers of Mormonism—had a friendly meeting with LDS leaders before the convention. They affirmed likemindedness on issues such as religious liberty, abortion, and pornography.
"But we are light years apart doctrinally," Patterson said. "I hope a day comes when Mormon friends would say Jesus is the only way to be saved, and by grace alone."
FAMILY VALUES: Messengers approved a statement lauding marriage as "the uniting of one man and one woman in covenant commitment for a lifetime." It is the first amendment to the Baptist Faith and Message, the closest the SBC comes to a creed, in 35 years.
The most controversial section of the statement involved a phrase declaring, "A wife is to submit herself graciously to the servant leadership of her husband even as the church willingly submits to the headship of Christ."
The two women—both of them wives of high-profile seminary presidents—on the seven-member panel that devised the statement cited Colossians 3 and 1 Peter 3 as reasons why wives should be submissive.
"As a woman standing under the authority of Scripture, even when it comes to submitting to my husband when I know he's wrong, I just have to do it and then he stands accountable at the judgment," Dorothy Patterson said.
"Submit may be a politically incorrect word," Mary Mohler said. "But it is a biblically correct word, and that's what counts."
Have something to add about this? See something we missed? Share your feedback here.
Our digital archives are a work in progress. Let us know if corrections need to be made.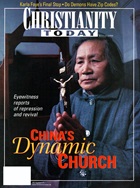 This article is from the July 13 1998 issue.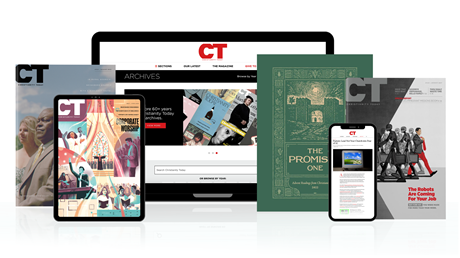 Annual & Monthly subscriptions available.
Print & Digital Issues of CT magazine
Complete access to every article on ChristianityToday.com
Unlimited access to 65+ years of CT's online archives
Member-only special issues
Subscribe
Patterson's Election Seals Conservative Control
Patterson's Election Seals Conservative Control