Although some called the move "unchristian," Southern Baptists meeting in Dallas last month approved a full boycott of the Walt Disney Company and all its affiliates, condemning the entertainment conglomerate's "gay friendly" policies.
While the Disney boycott—a follow-up of earlier Southern Baptist Convention (SBC) criticism of Disney (CT, July 15, 1996, p. 66)—drew headlines, other actions of the nation's largest Protestant denomination will have a more lasting impact.
Some 12,000 messengers approved resolutions to fight persecution of Christians around the world and against cloning human beings. Six seminary presidents pledged to teach an "inerrant" Bible. And the denomination finalized its "Covenant for a New Century" restructuring plan.
REORGANIZATION IMPLEMENTED: The most radical reorganization of the denomination since its founding in 1845 reduces agencies from 19 to 12 and is expected to save the denomination $40 million during the next five years.
The revamping does away with some familiar names: the Foreign Mission Board becomes the International Mission Board; the Christian Life Commission is now the Ethics and Religious Liberty Commission.
A new North American Mission Board has been created, merging the Home Mission Board, the Radio-Television Commission, and the Brotherhood Commission. The plan abolishes the Education Commission, the Historical Commission, and the Southern Baptist Foundation and redistributes their roles among the remaining agencies.
Meanwhile, Baptists joined the American Family Association, the Assemblies of God, and the National Association of Free-Will Baptist Churches in sanctioning Disney.
But Disney spokesperson Tom Deegan says boycotts have had little effect. He says operating revenues for the media giant increased 35 percent last year.
Proponents of the boycott, including Tom Elliff of Del City, Oklahoma, re-elected to a one-year term as sbc president, believe the denomination's stance is important. "This is not about bringing Disney down," Elliff said. "It's about bringing Southern Baptists up to the standards of God."
BOYCOTT UNREALISTIC? Despite a 4-to-1 approval rate of the Disney boycott, many messengers called it hypocritical, unrealistic, and counter productive.
"We are straining at a gnat while swallowing a camel," said Snellville, Georgia, pastor Rick Markham, who expressed skepticism that Baptists would actually carry out a boycott. President Clinton, the nation's most famous Southern Baptist, said he would not abide by the boycott.
"If you approve this, you will have the moral obligation to go home and cancel ESPN, get rid of the A&E channel, stop watching Lifetime, and never watch ABC's Good Morning America," Markham said. "And I'll have to tell my wife Regis and Kathy Lee are a thing of the past."
The Disney boycott came a year after Baptists threatened a boycott if the company refused to change its "anti-Christian and anti-family" policies. Disney bought the ABC television and radio networks since last year's convention.
Disney not only ignored Baptists but flagrantly accelerated its "gay friendly" policies, this year's resolution stated. Fueling the Baptist ire, ABC aired an Ellen episode in which the title character revealed her lesbianism.
This year's resolution urged Christians not to patronize Disney and its affiliates and accused the corporation of "increasingly promoting immoral ideologies," such as homosexuality and infidelity.
Baptists objected in particular to policies that allow employee benefits for same-sex partners and the fact that its theme parks welcome homosexual groups.
"There is a time we must say 'enough is enough,' " Jacksonville, Florida, pastor John Sullivan, chair of the resolutions committee, said.
DOES JESUS APPROVE? Dawn Bernard, a messenger from Saint Petersburg, Florida, said Baptists should imitate Jesus.
"Jesus didn't boycott sinners," she said. "He loved them. He ate with them."
Former SBC president Jim Henry called the boycott an inappropriate response by a Christian organization.
"This will drive people away, not bring them into the church," said Henry, who is pastor of the 10,000-member First Baptist Church in Orlando, which has many Disney employees in its membership.
"Will a Southern Baptist boycott change the Disney company?" asked messenger Lisa Kinney of Largo, Florida. "I don't know. But it will change us. It will affirm to us and the world that we love Jesus more than we love entertainment."
Disney's holdings include two theme parks, 530 retail stores, five movie companies, the abc networks, all or part of four cable tv channels, two professional sports teams, a record company, and a general science magazine.
Baptists followed up the Disney boycott with a resolution faulting other major companies for providing health insurance and other benefits to domestic partners of homosexual employees.
"Businesses that recognize the moral legitimacy of homosexual relationships … are rejecting God's true revelation regarding the sinfulness of homosexual conduct and the unique sanctity of heterosexual marriage," the resolution declared.
The resolution mentioned IBM, AT&T, Sprint, Hewlett-Packard, Xerox, Time Warner, Microsoft, and Eastman Kodak.
In the convention's final sermon, Argentine-born evangelist Luis Palau of Portland, Oregon, told Baptists that reaching out to people with the Christian message is more important than boycotting Disney.
EVANGELIZATION PLANS: Southern Baptists will hold their convention next year in Salt Lake City and are planning an evangelistic blitz of the Mormon-dominated region.
During the Dallas convention, scores of messengers lined up to view a video called The Puzzle of the Mormon Church, which bluntly states Mormons are not Christian.
"We are not offended by their coming here," Latter-day Saints spokesperson Clayton Newell said. "But it's always regrettable when they say we aren't Christian."
This year's convention was a dramatic contrast to what happened the last time Baptists met in Dallas, when a record 45,519 messengers attended in 1985. That convention, in which conservatives narrowly won a presidential victory, began the ousting of moderates from power.
Have something to add about this? See something we missed? Share your feedback here.
Our digital archives are a work in progress. Let us know if corrections need to be made.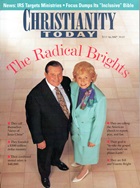 This article is from the July 14 1997 issue.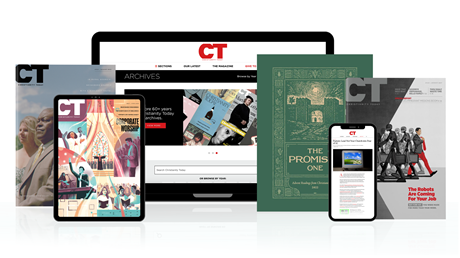 Annual & Monthly subscriptions available.
Print & Digital Issues of CT magazine
Complete access to every article on ChristianityToday.com
Unlimited access to 65+ years of CT's online archives
Member-only special issues
Subscribe
Southern Baptists: Convention Joins Disney Boycott
Southern Baptists: Convention Joins Disney Boycott