For four glorious days, he was America's Great Unifier, bringing man, woman, and child of every color to their feet to cheer him on in pursuit of golf's greatest crown.
It marked a cultural first in my inner-city neighborhood: black people jumping up and down in front of their televisions over a game that until then was in the same excitement category as English cricket. And what person didn't shed a hidden tear when, after sinking the last putt, his first impulse was to embrace his father in the crowd?
Tiger Woods's Masters victory adds some powerful new ammunition to debates about how best to end our race problem.
A white friend put it to me this way: "Chris, the biggest mistake the black community made was choosing W. E. B. DuBois over Booker T. Washington. W. E. B. was wrong—fighting to get whites to do right will never win our respect. The best antidote to white racism is visible black achievement—that's what will change white attitudes toward blacks."
Listen to the talk shows, and you will know many Americans agree. Tiger proves anybody can achieve if he or she wants to. He earned his way to the top; he didn't ask for special preference. He didn't march against racism in order to succeed.
What they are really after is not to affirm something about Tiger, but about themselves. The "Tiger antidote" to racism affirms our feelings of inherent goodness as white Americans. It does not require anything of us whites except to continue living just the way we do. Thank God for Tiger, we were right—the problem isn't us, it's them.
But blacks saw a man proud of his multiethnic heritage who identifies closely with his African-American roots and speaks candidly about racial discrimination. They cheered for very different reasons, reminding me of stories I've heard from older African-Americans who gathered around radios in segregated communities, trembling with emotion, as Joe Louis fought to become the first black world heavyweight champion.
In their eyes, this was no fight to justify some sacred American way. For them, each thunderous punch against the Brown Bomber's German opponent was a declaration of war, just as each Woods birdie was an "I told you so" to a system that had attempted to lock him out, and each 300-yard drive an arrow to the soul of America, proving a point: From the abolitionist movement to end slavery, to the black missionary movement to end segregation—every step of racial progress in America is a testimony, first and foremost, to the perseverance and tenacity of courageous pioneers in spite of white opposition. That crowns Tiger Woods not as a symbol of America's inherent racial goodness, but of the inherent evil that blacks must overcome to achieve.
Right disease, wrong diagnosis
Black achievement against overwhelming odds is old news. You see it in the history of the black church, and it has been played out in the lives of George Washington Carver, Sojourner Truth, Charles Drew, and Colin Powell.
There are dozens of unsung Tiger Woodses in my church—ordinary black people who have achieved in spite of the odds: a successful doctor who was treated as a nonperson in medical school; a plumber who successfully launched a business in spite of attempts by the good ol' boys to exclude him. If black achievement were the antidote to white racism, the disease would have been declared dead long ago.
The television show PrimeTime Live once asked two men, one black, one white, to go to Saint Louis for a month as if they were moving there to find a new job and establish a home (Nov. 26, 1992). Both men had identical educations, experience, and qualifications. They were followed with hidden cameras as they went to find jobs, buy cars, and rent an apartment. Video proved what whites disbelieve: time after time, the black man, the only difference being his skin color, was treated worse.
"How do you feel about Saint Louis?" they were both asked later. "I could make it here. I like this city," said the white guy. "If I made it here, it would be 'in spite of,' " said the black.
There is a grain of very important truth in my friend's proposal. "Excellence Without Excuse" is a very worthy calling to motivate the disenfranchised. But it matters a great deal who is saying it, and why.
I know of 30 inner-city black kids, inspired by their hero, who have taken up golf. When they come to the local country club, will each one be treated as a future Tiger Woods, or just another Negro?
By Chris Rice, director of Reconciler's Fellowship's Perkins Training Center and coauthor of More Than Equals: Racial Healing for the Sake of the Gospel (InterVarsity Press).
Have something to add about this? See something we missed? Share your feedback here.
Our digital archives are a work in progress. Let us know if corrections need to be made.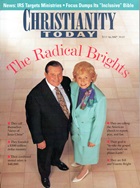 This article is from the July 14 1997 issue.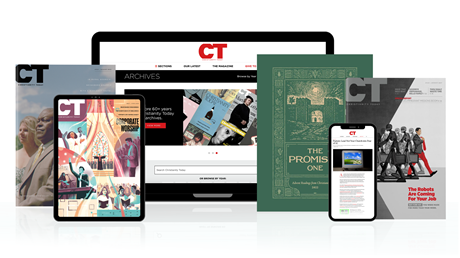 Annual & Monthly subscriptions available.
Print & Digital Issues of CT magazine
Complete access to every article on ChristianityToday.com
Unlimited access to 65+ years of CT's online archives
Member-only special issues
Subscribe
Why Tiger Woods Makes Us Feel Good
Why Tiger Woods Makes Us Feel Good