The rescue movement, which already had sustained major legislative and judicial setbacks this year, suffered another crippling blow July 29 with the murder of abortionist John Bayard Britton in Pensacola, Florida.
The killing further undermined the mission of 20 years of nonviolent confrontation, breached in March 1993 when David Gunn became the first abortionist murdered since Roe v. Wade.
Paul J. Hill, a 40-year-old former Presbyterian Church in America (PCA) and Orthodox Presbyterian Church pastor, awaits trial in the murder of the 69-year-old Britton and his 74-year-old bodyguard, James Barrett. They had arrived in a pickup truck in the parking lot of the Pensacola Ladies Center when Hill allegedly shot them with a pumpaction 12-gauge shotgun. Britton wore a bulletproof vest. He and Barrett were shot in the head.
During an interview last fall, Hill told CHRISTIANITY TODAY, "Preventing murder is clearly prescribed in the historic understanding of the sixth commandment.
"To proclaim justice, all godly action is necessary for the taking of innocent life, including force." He predicted violence would become more widely accepted in pro-life circles.
After Gunn's killing, Hill formed Defensive Action, calling for the acquittal of Michael Griffin, who is serving a life sentence for the first-degree murder of Gunn. He also traveled to Wichita, Kansas, this year to argue for the acquittal of Rachelle "Shelley" Shannon, who is serving a nine-year sentence for wounding abortionist George Tiller.
Last year, around two-dozen pastors and leaders of city rescue organizations—none of them in the mainstream pro-life movement—signed a statement written by Hill that said the "use of lethal force was justifiable."
Most pro-life groups quickly denounced the most recent murders and distanced themselves from Hill, portraying him as a disturbed loner. On the day of the shooting, 14 pro-life organizations called a joint press conference in Washington, D.C., to condemn the shootings. Other groups did so individually.
Hill had not connected with any rescue group, yet he began touting his own views that "justifiable homicide" is theologically acceptable. Two days after Gunn's death, Hill called television talk show host Phil Donahue, and three days later he appeared on Donahue's program.
Other TV talk shows, always eager to find extremists representing themselves as Christians, latched onto Hill. "He is not a leader of the pro-life movement," American Life League president Judie Brown said the day of the shootings. "He is the creation of the tabloid talk show."
Elders at Trinity Presbyterian Church (PCA) in Valparaiso (Fla.) instructed Hill not to appear on Donahue and to cease writings defending "justifiable homicide." Hill was excommunicated as a member of the church when he ignored their warnings.
In April, mainstream pro-life leaders meeting in Chicago tried to convince Hill of his skewed thinking. But Hill continued distributing position papers on the justifiable use of force.
Those who had supported Hill appear circumspect now. The Portland, Oregon-based Advocates for Life Ministries (AFLM) said its position on justifiable use of force had been "philosophical in nature," and not an expression of the group's activities. While not judging Hill's alleged killing of Britton, AFLM did say the murder of Barrett was wrong.
The American Center for Law and Justice (ACLJ), which represented Hill in a free-speech case involving a June abortion clinic protest, withdrew on the day of the killings. "We will not defend or support those who engage in this type of violence," said ACLJ executive director Keith Fournier. "They are not part of the pro-life cause."
CONSPIRACY RHETORIC
The fallout from Gunn's killing has forever changed the political climate in the abortion debate. In May, President Clinton signed the Freedom of Access to Clinic Entrances Act, which makes it a federal crime to block a patient entering an abortion facility (and provides a life sentence for anyone convicted of murdering an abortionist). In June, the U.S. Supreme Court in Madsen v. Woraen's Health Center upheld the legality of protest-free "buffer zones" around clinics.
After the July shootings, abortion-rights and feminist organizations immediately began talk of a national conspiracy of terrorism. Prompted by a list supplied by Feminist Majority Foundation president Eleanor Smeal, Attorney General Janet Reno ordered federal marshals to begin around-the-clock vigils at a dozen specified clinics.
Abortion-rights proponents also found allies in the secular media. "Just how many more abortion doctors have to die in the USA before militant radicals in the anti-abortion movement get treated like the terrorists they are?" asked an editorial in USA Today. "It's time to combat the obvious peril to the doctors and nurses in these clinics." A congressional ally, Rep. Charles Schumer (D-N.Y.), suggested the FBI infiltrate the ranks of pro-life groups to look for conspirators.
While Operation Rescue (OR) members have never been convicted of clinic violence, abortion-rights activists like to paint them with the same broad brush as extremists. Rescue movement leaders have used strong words to try to combat the image problem. OR national director Flip Benham even said he would have stepped between the shooter and the victims if he had been at the murder site.
"One does not overcome the horrible murder of little boys and girls waiting to be born by murdering other people," Benham said. "One never has the right to take upon himself the role of judge, jury, and executioner."
For Benham, federal protection at abortion facilities is the ultimate irony. "It is a sad commentary that our federal government would send marshals to protect facilities where innocent children are killed," he said. "The abortion clinic has become the most sacred, protected shrine in our nation."
Have something to add about this? See something we missed? Share your feedback here.
Our digital archives are a work in progress. Let us know if corrections need to be made.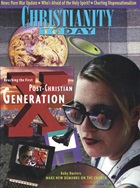 This article is from the September 12 1994 issue.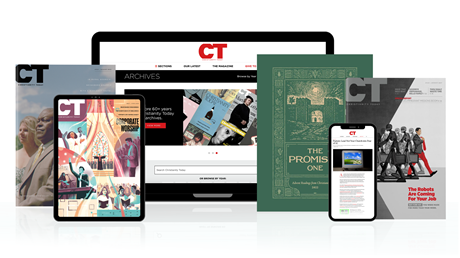 Subscribe to Christianity Today and get access to this article plus 65+ years of archives.
Home delivery of CT magazine
Complete access to articles on ChristianityToday.com
Over 120 years of magazine archives plus full access to all of CT's online archives
Subscribe Now
Florida Shootings Stifle Pro-lifers
Florida Shootings Stifle Pro-lifers