If you drive about 50 miles south from Memphis on Interstate 55 along the edge of the fertile Mississippi delta, you could turn east on Highway 6 through the hill country of north Mississippi made famous in the novels of William Faulkner, a Nobel laureate whose home has become an attraction for hundreds of literary scholars each year.
You will be driving toward Oxford, the small town where leading figures of the New York publishing world descended to bury Faulkner in the summer of 1962.
Oxford has nurtured some of America's great writers. One of the most commercially successful of these is John Grisham. Grisham was a virtually unknown small-town lawyer until hitting the bestseller lists with five successive novels. Newsweek called Grisham a "commercial supernova." Sales of his novels A Time to Kill, The Firm, The Pelican Brief, The Client, and The Chamber now exceed 40 million.
From Oxford, Grisham has written a novel a year until he moved with his family to Charlottesville, Virginia, last year. The mass media have written a great deal about Grisham the writer, but it is not common knowledge that Grisham committed his life to Christ when he was eight years old. He remains dedicated to living according to biblical principles as he copes with the fame and wealth thrust on him since 1990.
CHRISTIANITY TODAY:
Some analyses of your novels say that they're about greed. Are they?
JOHN GRISHAM:
They're about lawyers. I don't know if the two go hand in hand. I was a lawyer for ten years, so I write about what I know. I take normal people, almost all of whom happen to be attorneys, and they get in really stressful situations and try to get out of them. It's not a magic formula.
CHRISTIANITY TODAY:
How did you learn to write?
JOHN GRISHAM:
It wasn't something I'd always wanted to do. I never dreamed of being a writer when I was a kid or even when I was a student. When I was a third-year law student at Ole Miss in 1980 or '81, I tried to write the first chapter of a novel and didn't get very far. I more or less forgot about it.
Then I saw something in a courtroom a few years later that inspired me to create what I thought was a powerful courtroom drama. One day I said, I'm going to see if I can put this on paper. I sat down and wrote the first page. When I finished the first page, I wrote the second. Before I knew it, a chapter was finished, and it became kind of a hobby.
But I never made the decision, "I'm going to be a writer." It was very gradual and unplanned.
CHRISTIANITY TODAY:
Why do your books sell so well?
JOHN GRISHAM:
I've read a lot of analyses: The books are very enjoyable. They have a certain flow and level of suspense so they can be read quickly. People get caught up in them.
One thing that helped is that the books are relatively clean, and when "The Firm" was published, a lot of people bought the book and realized they could give it to an older teenage son or daughter or to their parents. So the books were passed around. I hope it says something about our culture that you can be successful without succumbing to all the gratuitous sex and language that is so prevalent today.
Another reason is that the American reading public and movie and television audiences have had an insatiable appetite for stories about lawyers, courtroom drama, law firms, and shenanigans.
CHRISTIANITY TODAY:
You're now worth millions of dollars. Is it daunting to make so much money so quickly?
JOHN GRISHAM:
It's unsettling. It's happened in two years, but we were comfortable before this happened. I had been practicing law for ten years and working very hard. So we were not going without anything. But you struggle when all this money is dropped on your lap; you ask, "Why has it happened to me? What am I supposed to do with it?"
We've always had the attitude that the fame is temporary. It's very much like the career of an athlete. There are some good years and bad years, but one of these days it will be over, and we've always said that we hoped we would look back and say it was fun while it lasted, we kept our feet on the ground, we didn't change, and it's time to go on to something else.
CHRISTIANITY TODAY:
You told college students at North Oxford Baptist Church that there was a particular experience in your life that prepared you for having this kind of attitude.
JOHN GRISHAM:
One of my best friends in college died when he was 25, just a few years after we had finished Mississippi State University. I was in law school, and he called me one day and wanted to get together. So we had lunch, and he told me that he had terminal cancer.
I couldn't believe it. I asked him, "What do you do when you realize that you are about to die?"
He said, "Its real simple. You get things right with God, and you spend as much time with those you love as you can. Then you settle up with everybody else."
That left an impression on me.
CHRISTIANITY TODAY:
A number of gifted writers have come from the South. In what ways has living in the South formed your writing?
JOHN GRISHAM:
I was born in Jonesboro, Arkansas, and we moved all over the Deep South. My father worked for a construction company, and he was transferred every year or two, depending on where the work was. We lived in Arkansas, Mississippi, and Louisiana. I had to adjust to new situations, new schools, and new people. We did not have a lot of money, and that was not important to us.
The first thing my family did when we moved was join the local Southern Baptist church. The second was go to the public library and get library cards. My mother did not believe in television. I grew up reading books, and I'm sure that inspired me to be a writer. My father's family is a family of storytellers, and there were long dinners and lots of stories. As children, we absorbed them.
CHRISTIANITY TODAY:
What do you remember of your conversion?
JOHN GRISHAM:
I was eight years old. We lived in Arkansas at the time. Back then, my father often worked seven days a week. My mother had us bathed and scrubbed and in church every Sunday. She's a devout Christian.
I came under conviction when I was in the third grade, and I talked with my mother. I told her, "I don't understand this, but I need to talk to you." We talked, and she led me to Jesus. The following Sunday I made a public confirmation of my faith. In one sense, it was not terribly eventful for an eight-year-old, but it was the most important event in my life. It did not readily change me, but it was very real nonetheless.
CHRISTIANITY TODAY:
You were involved in missions trips with the First Baptist Church of Oxford. And you and your wife have taught Sunday school. What lies behind that?
JOHN GRISHAM:
During my childhood in the Baptist church we would hear wonderful stories and see slides from all over the world. I always wanted to take part in mission work and never really was able to do it for the ten years I was busy practicing law. Finally, I was able to go to Brazil last year with about 40 other people from this county. We went to a remote area of the country and built a church in four days. We took two doctors a dentist, and a couple of nurses with us: two or three medical teams.
As for Sunday school, we're not teaching this year, but we have. I taught various classes where we lived before, and my wife, Rondo, taught the three- and four- year-old children.
CHRISTIANITY TODAY:
Do you ever ask, "Why me, God?"
JOHN GRISHAM:
Yes. I used to ask all the time. I'm getting used to the success, but the questioning still hits occasionally.
I go for long walks in the woods a lot, and I ask myself if I'm handling it the way it ought to be handled. I don't know why it happened to me. God has a purpose for it. We are able to contribute an awful lot of money to his work, and maybe that's why. But I firmly believe it will be over one of these days—five years from now, ten years from now. The books will stop selling for whatever reason. All this is temporary.
********************
Will Norton, Jr. is dean of the College of Journalism at the University of Nebraska-Lincoln and a former professor at Ole Miss.
Have something to add about this? See something we missed? Share your feedback here.
Our digital archives are a work in progress. Let us know if corrections need to be made.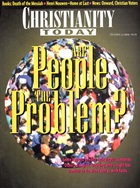 This article is from the October 3 1994 issue.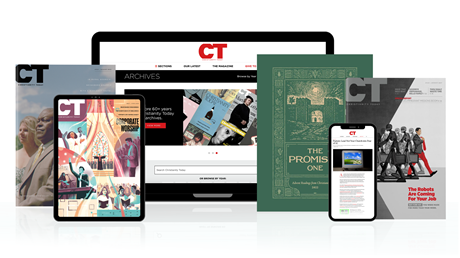 Annual & Monthly subscriptions available.
Print & Digital Issues of CT magazine
Complete access to every article on ChristianityToday.com
Unlimited access to 65+ years of CT's online archives
Member-only special issues
Subscribe
CONVERSATIONS: Why John Grisham Teaches Sunday School
CONVERSATIONS: Why John Grisham Teaches Sunday School