"Southern Baptists and American Evangelicals: The Conversation Continues," edited by David S. Dockery (Broadman & Holman, 242 pp.; $16.99, paper). Reviewed by John Woodbridge, professor of church history, Trinity Evangelical Divinity School, Deerfield, Illinois.
In contrast to the North and West, a societal "Christian presence" still lingers in the deep South. Evangelical visitors to this region are sometimes pleasantly surprised by what they encounter. Tens and twenties of churches dot the roadside in states such as Mississippi, Alabama, and Georgia. These houses of worship range in size from the massive and ornate to the tiny and dilapidated. Secular radio fare is on occasion interrupted with Bev Shea singing "Amazing Grace." Handmade signs warn highway travelers about what might be their unexpected destiny if they do not repent of their sins. In a deep-South environment, church loyalties grow lushly, including those of the Southern Baptists.
A staggering 15 million persons grace the rolls of the Southern Baptist Convention. The very size of the convention has provided many Baptists with a sense that they have no need to pursue cooperative efforts with northern or "Yankee" evangelicals, nor with any other Christians, for that matter. Indeed, Southern Baptists have often been content to live out their Christian faith underneath the huge canopy of their own churches, seminaries, presses, church agencies, and cooperative programs.
For their part, northern and western evangelicals have not rushed to befriend Southern Baptists. For decades, evangelicals have been accustomed to maintaining commitments to their own denomination while contemporaneously holding membership in such transdenominational coalitions as the National Association of Evangelicals. Perhaps the fact that evangelicals often find themselves in a minority situation within their own local cultures has prompted them to seek strength in numbers by joining transdenominational coalitions and by fostering parachurch groups. Some Southern Baptists, looking askance at these practices, deem them signs of aberrant "antidenominationalism."
BUILDING BRIDGES
"Southern Baptists and American Evangelicals: The Conversation Continues" attempts to provide Southern Baptists and evangelicals with a resource to help them overcome this long-standing isolation from each other and to increase understanding and cooperation. The book's editor, David Dockery, vice president for academic affairs at Southern Baptist Theological Seminary (Louisville, Ky.), argues that it is "imperative" for Southern Baptists to "engage the Evangelical world."
But for this to occur, Southern Baptists must learn more about who the evangelicals are. They must also ponder the vexing question, "Are we Southern Baptists 'evangelicals'?"
In addressing these concerns, both "moderate" and "conservative" scholars from the Southern Baptist Convention (among them H. Leon McBeth, John P. Newport, Bill Leonard, Richard Melick, E. Glenn Hinson, and R. Albert Mohler, Jr., and representatives of northern evangelicalism (including George Marsden, Richard Mouw, Joel Carpenter, and Robert Johnston) attempt to take the measure of Southern Baptist self-identity and evangelical self-identity. Several essayists conclude that there are sufficient commonly held theological beliefs to serve as a basis for binding Southern Baptists and evangelicals more closely together.
Only a few of the many insights sprinkled through this fast-paced book may be sampled here. Dockery and Mohler provide reliable maps charting what for northern readers may be the unfamiliar topography of Southern Baptist church life. Dockery describes, for example, the distinctives of the four groups that were engaged in the decade-long controversy over biblical authority: fundamentalists, conservatives, moderates, and liberals. He thereby rectifies those accounts of the struggle that simplistically characterized it as a conflict between moderates and fundamentalists. Acknowledging that the controversy focused on the "affirmation or denial of the doctrine of inerrancy," Dockery notes that it was also fueled by "political and personal differences." Finally, he adds the insider's nuance that Southern Baptist fundamentalists are not as "separatistic" as their northern counterparts, while Southern Baptist liberals are not as "radical" as the northern variety.
Taking a somewhat different and yet complementary approach, Mohler, now president of Louisville's Southern Baptist Theological Seminary, proposes that the struggle for control of the convention pitted the ultimately victorious "truth party," which defined "Baptist identity in terms of continuity with the conservative theological traditions that shaped and sustained the Southern Baptist Convention," against the "liberty party," which sought Southern Baptist identity in "Baptist distinctives" such as "religious freedom, soul competency and the priesthood of believers." Many Southern Baptists did not want to take sides with either party, fearing the potential breakup of the denomination. The vast majority of Southern Baptists did, however, vote for conservative candidates in the annual elections of the convention. They thereby assured the victory of the "truth party" in the long-standing controversy.
ARE SOUTHERN BAPTISTS EVANGELICALS?
As to the disputed question, "Are Southern Baptists evangelicals?" Mohler responds that they are, if you define the words Baptist and evangelical properly. He personally attributes connotations to the expression evangelical that most northerners would recognize as accurate. He believes that American evangelicals and Southern Baptists share much common doctrine: "The best hope for the recovery of the Southern Baptist Convention lies in the rediscovery and reclamation of an authentic and distinctive Southern Baptist evangelicalism-genuinely Baptist, and genuinely evangelical." A number of the book's writers from the "truth party" concur with this judgment. Hinson and McBeth, representatives of the "liberty party," dissent, however. They associate certain forms of evangelicalism with fundamentalism, militancy, antidenominationalism, and an inability to understand the Baptist emphases on freedom of conscience and separation of church and state.
For all its genuine strengths, the book does shelter a major conceptual weakness. The writers' roster resembles a lineup of three baseball players who are supposed to play a game of four-cornered catch. Whereas both moderates and conservatives are represented among the Southern Baptist writers, no such corresponding pairing is found among those designated as northern evangelicals. The spokespersons for northern evangelicalism generally represent one segment of that movement, those whom George Marsden describes as "progressive evangelicals." These evangelicals have frequently taken issue with the ways in which another large segment of northerners-conservative evangelicals-have defined and defended the doctrine of biblical inerrancy and interpreted Holy Scripture.
A spirit of equity might have suggested that the perspectives of these conservative evangelicals (such as Kenneth Kantzer, D. A. Carson, Edwin Yamauchi, and David Wells, among others) be included in the book. These writers would have possibly provided a more nuanced sense of proportion and expanded the topography of the map of northern evangelicalism.
As Mohler points out, studies have determined that the majority of both Southern Baptists and northern and western evangelicals uphold biblical inerrancy. This important datum suggests that conservative evangelical spokespersons also deserved a hearing as representatives of northern evangelicalism.
Such correctives aside, "Southern Baptists and American Evangelicals: The Conversation Continues" accomplishes editor Dockery's announced goals very nicely. It provides Southern Baptists and evangelicals with a much-needed resource from which they can learn about each other. It helps destroy distracting caricatures. It makes very plain that Southern Baptists and evangelicals share core Christian doctrines and many common aspirations. The value of gaining accurate information about each other is enormous. Writes northern evangelical Joel Carpenter: "The more we know about what we have inherited from our respective pasts and the more we know about each other, the better equipped we will be to serve each other, our respective faith families, and the world in which we live."
Should we not covenant to support even more sustained exchanges and cooperative ventures between Southern Baptists and northern and western evangelicals in years ahead? If we "continue the conversation further" and turn in humility toward each other as brothers and sisters in Christ, the benefits for the advance of the gospel might be no less than spectacular.
REFERENCE WATCH
For information on Baptists of all varieties, the indispensable reference is "The Dictionary of Baptists in America," edited by Bill J. Leonard (InterVarsity, 320 pp., $16.99, paper), published this month. In addition to a wealth of individual entries, the volume includes Leonard's substantial introductory essay, "The Baptists: A People, a History and an Identity."
Have something to add about this? See something we missed? Share your feedback here.
Our digital archives are a work in progress. Let us know if corrections need to be made.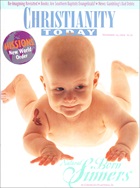 This article is from the November 14 1994 issue.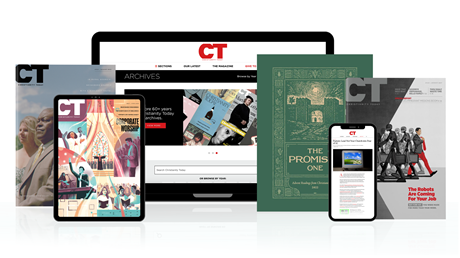 Annual & Monthly subscriptions available.
Print & Digital Issues of CT magazine
Complete access to every article on ChristianityToday.com
Unlimited access to 65+ years of CT's online archives
Member-only special issues
Subscribe
Southern Discomfort
Southern Discomfort